HydroWorx Participates in 2010 AAHSA Idea House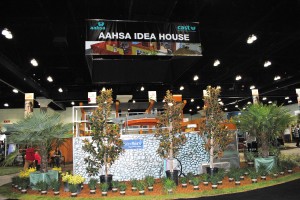 Each year, the American Association of Homes and Services for the Aging (AAHSA) holds a substantial conference.
This year, the HydroWorx 750 was an integral part of the show.
IN THIS VIDEO, Anson Flake, president, HydroWorx, is interviewed as he demonstrates the power of water for recreation, therapy and rehab.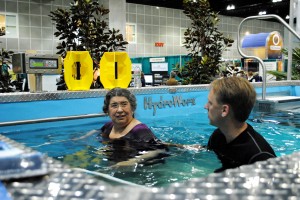 (Photo Descriptionss:  top left – a view of the HydroWorx display at the AAHSA conference; bottom right – HydroWorx's Rob Miller shows an AAHSA attendee how easy the 750 is to use.)