HydroWorx Hopes to Meet you at LeadingAge PA!
With the Leading Age Pennsylvania Annual Meeting around the corner, we personally wanted to let you know that HydroWorx will be exhibiting at Booth #84  this year!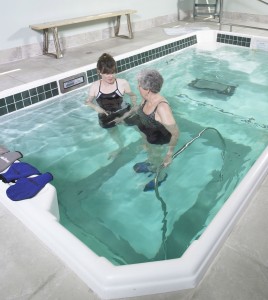 What is LeadingAge PA? "LeadingAge PA (formerly known as PANPHA) was founded to promote the interests of their members by enhancing their ability to provide quality services efficiently and effectively; and by representing their members through cooperative action. LeadingAge PA is committed to providing their membership with the techniques, data, information and education necessary to assist them in adapting and modifying their programs in response to ongoing changes in long term care."
The Annual Conference, held at the Hershey Lodge in Hershey, PA begins tomorrow, Wednesday June 19th and Thursday June 20th from 10am to 12:30pm.  Be sure to stop by Booth #84 to meet with Colin Donlevy, East Coast Regional Sales director, to learn how aquatic therapy can provide a wide range of benefits for your residents.
Attendees will also have a chance to enter in the drawing to win a $100 gift card!
If you can't wait  to find out the benefits of warm water therapy, download this Tipsheet: "5 Ways Aquatic Therapy is Impacting Rehab"  today!
"What we've seen through the use of the underwater treadmill has been absolutely incredible. We had a woman who could not stand or walk for approximately more than 10 minutes a time and she was able to do 40 minutes on the treadmill and was gleaming from ear to ear."

—Wiley Piazza, Director of Projects & Initiatives for Whole Person Wellness Services