HydroWorx Happenings during APTA CSM 2014
The American Physical Therapy Association's Combined Sections Meeting is rapidly approaching and HydroWorx wants to let you know what is happening in our booth (# 415) throughout the show! We are looking forward to a wonderful event and hope to see you there.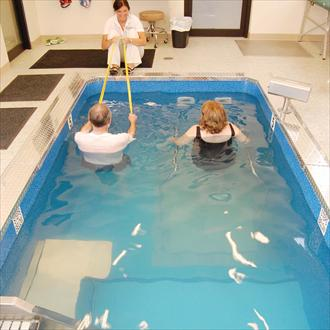 Stop by the HydroWorx Booth #415 to take part in many exciting opportunities:
Obtain sample ROI data and financial scenarios, tailored to your facility.  Whether you utilize a primary fee for service structure or are an ACO, our experienced aquatic representatives can help you create a customized business case for aquatic therapy in your practice.
Bring your bathing suit and take a walk or run on our underwater 

treadmill during exhibit hours to feel the HydroWorx difference.  For experiencing the treadmill, you will walk away with a free Dri Fit t-shirt and the latest textbook on aquatics written by Kevin Wilk, PT, DPT and Dave Joyner, MD, FACS (while supplies last). Register today for your preferred 15 minute time slot by emailing mreber@www.hydroworx.com

.  Available during exhibit hours. 



After Hour Event: On Wednesday, February 5th,  join us for a case study presentation and cocktails from 5:00pm to 6:00pm in the exhibit hall.  Keith Ori, BS, PT and Co-Owner of Orthopedic Rehab clinics in MT will share how implementing aquatic therapy has been instrumental in growing his practice. He'll also be presenting a case study titled: Aquatic Therapy After a Traumatic Femur and Tibial Plateau Fracture in a College Athlete.  Space is limited. Learn more and register today!

Additionally, for all attendees who share your future projects on aquatic therapy, we will provide a free copy of the latest textbook on aquatics, titled "The Use of Aquatics in Orthopedic and Sports Medicine Rehabilitation and Physical Conditioning."

 
We are looking forward to meeting you all in Las Vegas!