HydroWorx Debuts Smallest Product for Aquatic Therapy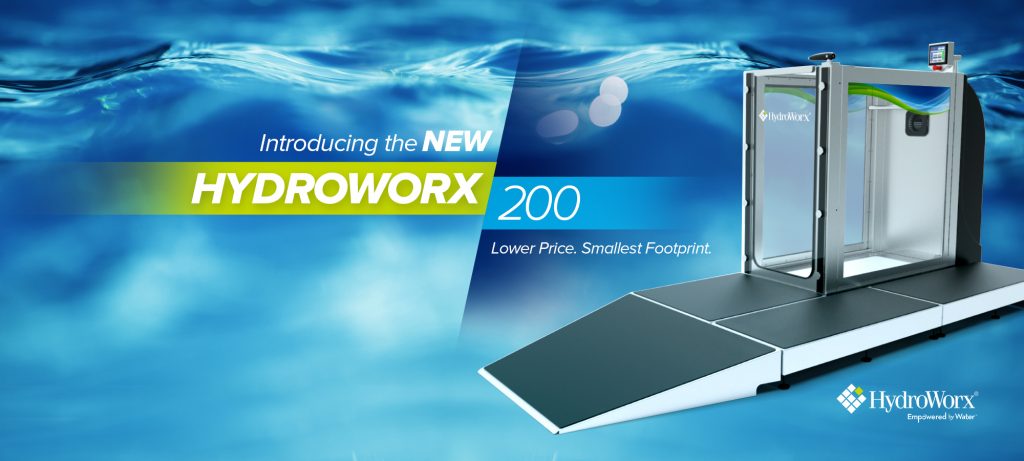 We are committed to more than just making the finest aquatic therapy equipment on the planet. We realize that over 30,000 people use our products every day in 50 states and many countries — and we take that responsibility seriously. Our mission at HydroWorx is to reach 50,000 lives each day with our technology. And in order to do so, we knew we needed to make our products more accessible to the skilled physical therapists in clinics throughout the country.
So, we did research. We asked physical therapists what they need.
What Did We Hear? 
You need a lower cost product that fits in a tight space with the best available technology for your patients.
We came up with a goal and took it to our talented product development team.
What Was The Result?
Our smallest product yet at a lower cost with the same trusted technology found in our larger products.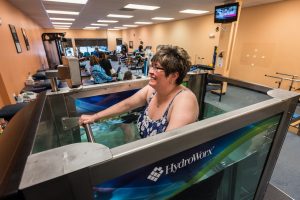 We are extremely proud to offer the latest in HydroWorx technology: the HydroWorx 200. Made to fit in a small room, or even right next to your therapy equipment, you can now realistically offer aquatic therapy as an advanced modality to differentiate your clinic.
Patients can now access the healing properties of water combined with the high-tech features (underwater treadmill, resistance jets, massage hose) used in professional and collegiate sports along with top healthcare organizations. They can be monitored closely from the therapy floor and given instruction all while having full control over the unit.
Learn more about the HydroWorx 200 for physical therapy clinics>>