HQ Unlimited Celebrates Grand Opening of the First Publicly-Available Orange County HydroWorx Therapy Pool!
When Rick Hullinger, President of Hullinger Associates LLC, the lessor of equipment to HQ Unlimited, needed Lasik, he went to the same surgeon who treated Tiger Woods.
Why? 
Simply put, because the surgeon was the best.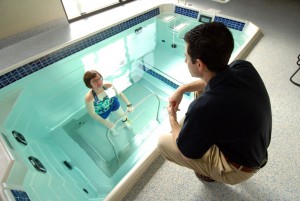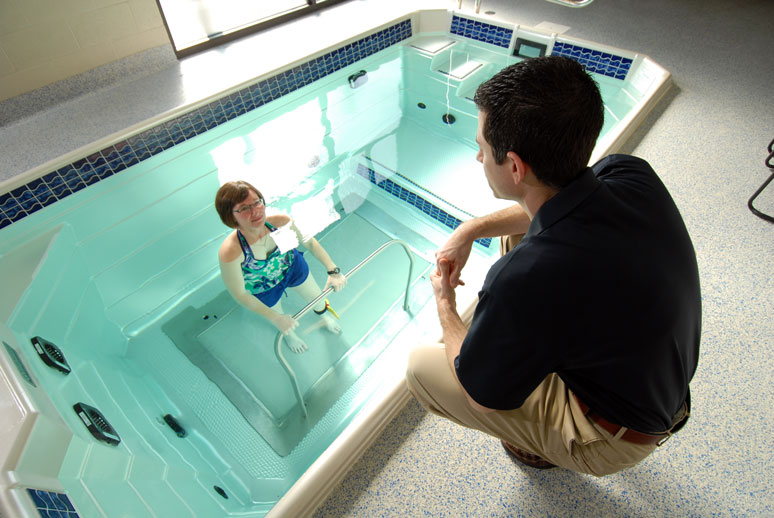 Hullinger regularly applies this same benchmark to every investment he makes, including the purchase of a HydroWorx therapy pool for HQ Unlimited's world-class facility in Orange County, California.  As he notes, "Don't we all want the best, whenever possible?  Now, a HydroWorx pool is available for anyone living in this region.  In the past, these gold-standard pools have only been available to pro and collegiate athletes in southern California.  The closest privately-owned physical therapy office that has a HydroWorx is a long way from Orange County.  Now, this modality will be available to anyone."
HQ Unlimited's grand opening of their HydroWorx therapy pool will take place throughout the week of September 28.  Hullinger is positive that this piece of innovative equipment will transform the way they are able to serve their clients, from athletes to aging Baby Boomers.
"I have a friend with bi-lateral knee replacement. They did all sorts of stretches and such, but for him to put weight on this knee was a problem, therefore a cardio workout was very difficult to achieve. Weight on the joints is the limiting factor and the water with the treadmill takes care of that. "
A Reputation Built on Superior Caring and Results
While their HydroWorx pool may be new, HQ Unlimited has built its reputation over many years.  HQ Unlimited specializes in many areas, including Active Release Technique, or A.R.T., which is a treatment that includes special protocols during which the A.R.T. provider uses his hands to evaluate the texture, tightness and movement of muscles, fascia, tendons, ligaments and more.  The A.R.T. provider can then identify and correct the specific problem affecting the patient.
Hullinger came to HQ Unlimited as a client looking for A.R.T. for his hip, and ended up talking to Paul Addison, PT, DPT, OCS, CSCS, the highest A.R.T. Therapist in Orange County, about his belief that water therapy was the wave of the future.  Addison agreed, especially after reading reports that aquatic therapy provides a comfortable environment shown to improve patient compliance to almost 100% in some facilities.
Straight from the Horse's Mouth… or, Rather, Legs
Ironically, Hullinger was initially introduced to aquatic therapy and underwater treadmills through a friend who showed him powerful, yet hurt, race horses who were efficiently rehabbing on "aqua tread" machines decades ago.  As he watched the horses walking in the water, he became intrigued; in his own lifetime, he'd suffered many injuries and surgeries, and the limiting factor had always been putting weight on the joints, which led to lack of movement and muscle atrophy.  The running horses sparked something in him.
Though the only creatures in the HydroWorx therapy pool at HQ Unlimited will be men, women and children, the principle of water therapy as an incredible healing and performance tool remains the same.  HQ Unlimited can help anyone suffering from ailments from head to toe, especially aging adults whose risk of falling when they walk or run can be frightening.  When patients get into a pool and see their progress on the TV monitors (hooked up to underwater cameras), and see themselves moving like they used to be able to do, their moods improve along with their cardiovascular responses and muscle mass increases.
"I see a tremendous need for HydroWorx therapy pools," concludes Hullinger.  "My parents are in their 80s and play tennis.  Pretty soon, they won't be able to run around the court… this modality will do so much for the elderly because it's comfortable, there's no risk of falling and it's motivating. It's going to do wonders for that age group, that segment of our society… From a humanitarian level, we're going to have a very far-reaching effect."
HQ Unlimited is open to helping anyone with insurance, with Medicare or with the ability to pay for aquatic therapy out-of-pocket.  For more information, please visit their website at HQUnlimited.com.
Reduce pain and recover from surgery faster with water rehabilitation. Learn more with the free Why Water Worx for Arthritis, Chronic Pain & Joint Replacements today!