Choosing Physical Therapy Instead of Surgery After Partial ACL Tear
A simple jump stop or sudden change of direction can trigger an ACL injury. The athlete immediately has several thoughts including, "Why did this happen to me? Do I need surgery? When can I play sports again? Am I at risk of this happening again?" However, the hardest question for a clinician to answer is "When and in what capacity can an athlete return to sports after an ACL injury?" It is a tough question because the severity of the injury and the recovery period is different from case to case.
Download the FREE ACL recovery with water therapy tip sheet.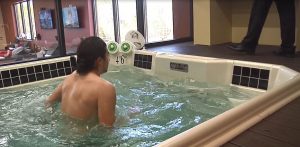 In the United States, it is estimated that there are over 200,000 ACL related injuries each year and more than 100,000 ACL reconstruction surgeries performed every year. The common causes of ACL injuries include (but are not limited to):
Overextending the knee
Landing from a jump incorrectly
Rapidly changing directions while running or turning
Direct contact or collision involving the knee
Ultimately, it is up to the athlete (in conjunction with the doctor and family members) to decide what treatment option, including surgery, would be best for them.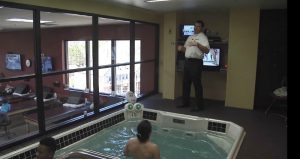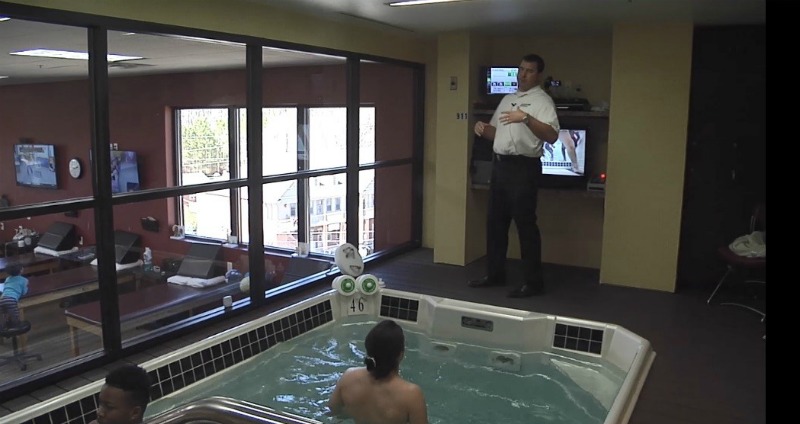 During a recent customer visit, one athlete shared his treatment plan under the care of Chad Luth, owner of Georgia Physical Therapy in Canton, GA. One athlete (shown in the video below) experienced a partial ACL tear and decided to not have surgery. While deciding where he was going to begin therapy, his head football coach, Josh Shaw, at Cherokee High School in Canton, GA, suggested Georgia Physical Therapy because of the great experience his wife had there previously. Josh stated, "It is not just the high-tech equipment, it is the communication and feedback that I received from Chad on how my players are doing. He genuinely cares about our players."
Once, the athlete got his therapy sessions scheduled throughout his summer break, he was ready to get his knee feeling better! He had an ambitious goal but the athlete was aiming to get back to the game by the fall. Chad didn't waste any time. The athlete began by using the massage hose in the HydroWorx 500 Series which felt great on his knee and then began running on the underwater treadmill. The athlete mentions in the video, "It was a great experience to continue doing cardio workouts. It brings back something I was missing from being out of the game."
Watch the full video to hear the athlete's experience of using aquatic therapy and also from Antoine Harris, Former NFL player:
Download the FREE ACL recovery with water therapy tip sheet.