Happy Thanksgiving from HydroWorx
Thanksgiving is a holiday known for its great feasts and family gatherings. Thanksgiving is also a time to reflect on the things we are grateful for that are often are overlooked throughout the year.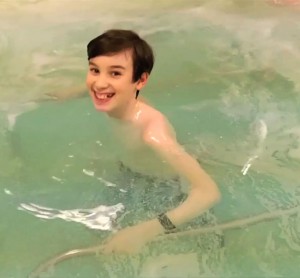 At HydroWorx we are thankful for so many things, but to name just a few: our passionate team, our loyal customers, all of our readers and followers and of course, WATER! Without any of those things, we would not be where we are today! We are so grateful for the team we have at HydroWorx. A team filled with dedicated, passionate people committed to changing the world. We are forever thankful to all of our customers for your belief in HydroWorx, the power of water and for your dedication to changing the lives of your patients and athletes. Thank you to everyone who continues to "share", "like" and "follow" all of our content about aquatic therapy. Without you, the knowledge of water would not be spread. And lastly, we are very grateful for water and all of its natural properties that help to heal, hydrate and energize.
Here are 5 reason why we are thankful for water:
Water has the ability to heal. Exercising and rehabbing in an aquatic environment is soothing, relaxing and elicits healing.
Water's buoyancy creates a comforting environment in which to exercise and rehabilitate. Whether you are working hard or just relaxing in the water, you never have to carry the full weight of your body!
Water has nearly no limitations. One can recover, relax and heal as well as have a challenging workout in the water, which demonstrates its remarkable versatility! Most people, at any place in their life, can jump in a pool of water and feel rejuvenated and energized.
Water makes us feel youthful! Whether exercising, rehabbing or just relaxing in an aquatic environment, it is fun. There is less fear of falling or injury, which raises confidence and allows for a more enjoyable experience.
Water keeps us hydrated, which keeps us moving and active. Water makes up about 60-70% of our body weight, which is why we need to drink 6-8 ounces of water a day.
See how water has impacted these lives:
We hope you all have a wonderful Thanksgiving! Share what you are thankful for on our Facebook page!