Happy Active Aging Week!
Happy 2013 Active Aging Week. Many of you may be wondering what Active Aging Week is and actually that question ranked #1 on the most frequently asked question for this campaign.
Here is what the ICAA (initiators of Active Aging Week) had to say: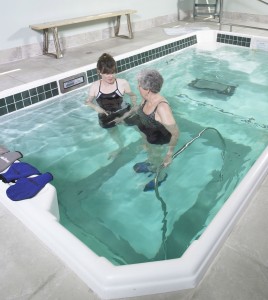 What is Active Aging Week?
Active Aging Week was initiated by the International Council of Active Aging to promote the benefits of a healthy lifestyle on a national scale. During the week, organizations provide single or multiple activities, for free to older adults, to share the active-aging message and showcase their age-friendly wellness programs. The overriding goal of Active Aging Weeks is to give as many older adults as possible the means to experience activities and exercise in a safe, friendly and fun atmosphere.
With a goal of providing opportunities for older adults to exercise and remain active, this year's theme could not be more fitting. Each year the ICAA creates an overarching theme for Active Aging Week and this year it is, "Discover your Community."
"The 2013 theme, Discover your Community, recognizes the important role that older adults play in all sorts of communities – vocational, geographical or cultural – and celebrates their full participation in diverse areas of life."
A few examples of activities or events relating to this years' theme can include: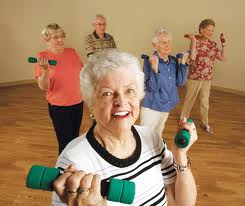 Joining with children or other groups on a nature walk
Adding a trash pickup to a routine recreational walk
Bringing experience and knowledge to civic ventures by organizing volunteer contributions
Foster social interaction within a community with game days or special activities
Holding an open house for the community
Adding extra appeal to existing crafts or cultural group by adding special challenges or performances
Another great example of an activity for active aging week, is to form a group aquatic exercise class. This is a great way to gather many people from your community together as well as a great way to exercise safely and pain-free and enjoy it at the same time!
Warm water therapy provides many wonderful benefits for older adults ranging from therapeutic advantages to overall wellness advantages. Learn more about the benefits of water exercise for aging adults. 
Learn more about Active Aging week today. 
Page Updated on: June 9th, 2020