Grand Opening for POWERBACK Rehabilitation, Voorhees, NJ
POWERBACK REHABILITATION by Genesis HealthCare is having its Grand Opening, today, Wednesday January 16th from 4-7pm!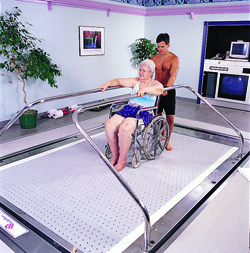 Come explore a fresh perspective on modern rehabilitation- POWERBACK REHABILITATION is opening its doors for a sneak peak at their new facility in Voorhees, New Jersey.  From expert specialists in medical and therapeutic disciplines to the most advanced technologies and equipment, POWERBACK creates aggressive, highly personalized plans designed to get patients home sooner.
Everything at POWERBACK is geared to get you home as soon as possible.  Come take a tour of the only rehabilitation facility in New Jersey that provides a state-of-the-art HydroWorx 2000 therapy pool.  POWERBACK  is the first company to introduce the HydroWorx 2000 Series to New Jersey's healthcare industry.  This pool has a descending floor with a treadmill and jet system for the ultimate in rehabilitation.  The pool is currently used by the Philadelphia Eagles, Phillies, NY Giants, NY Jets and NY Mets and is ideally suited for rehabilitation- maintenance and injury prevention is promoted in a stress free environment that eliminates the fear of falling and accessibility issues.
The 124 bed post- acute facility is dedicated to post-hospital short-stay rehabilitation and nursing care.  The facility offers private rooms, doctors on staff, therapy and cooked to order meals!
Don't miss out on the Grand Opening this Wednesday from 4-7pm.  Press can contact Jeanne Moore at 484-949-5647 if you are interested in attending.