Gimmicks or Game Changers?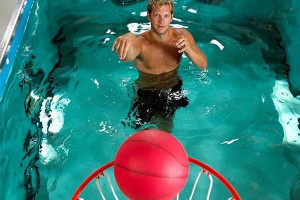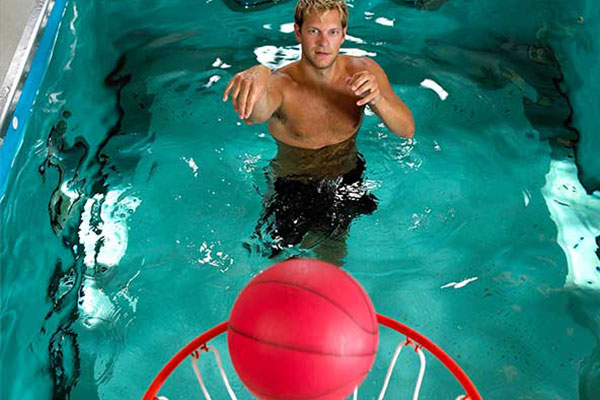 When the 3-point shot debuted, sports writers called it a "gimmick." John MacLeod, then coach of the Phoenix Suns—the 90's most proficient shooters—told the New York Times, "It may change our game at the end of quarters, but I'm not going to set up plays for guys to bomb 23 feet. I think that's very boring basketball."
Now, each year, the game's best shooters make around 400 3-point shots each. No one would call those shots "boring" or "gimmicky." Thirty-eight years later …they're a vital part of every basketball game.
Many decisions to change, on and off the court, start with a few innovative individuals willing to try something new and sometimes it becomes a new normal over time.
Early adopters
In 1998, HydroWorx exhibited at its first National Athletic Trainers Association Clinical Symposia to a plethora of support, as well as a few scoffs. A gimmick, some thought; maybe we should stick with hamstring stretches and the exercise bike.
Rob Miller, HydroWorx VP of Sales, remembers those first conventions. "Many of the trainers loved the technology and value in the underwater treadmill. A few of them said, 'We like it. And if you're still here in four or five years, we'll talk.' People were pretty apprehensive to make the leap."
In 1999, the Indiana Pacers purchased a HydroWorx system—the first of the NBA teams. One by one, other teams followed suit and by 2018, almost all teams utilize HydroWorx products.
Why?
With a grueling 82-game regular season and at least 16 more matchups to clinch the Championship, teams look for better ways to rehab, train and recover. Water provides them. Athletes experience faster post-surgical rehabilitation, reduced inflammation, increased joint range of motion, improved balance and, maybe most importantly, pain relief as a result of working in warm water.
The power of water became crystal clear as players began to extend their careers and return to sport quicker by utilizing aquatic therapy and an underwater treadmill.
A bleacherreport.com post from 2013 references underwater treadmills as a top technology tool used in training rooms. The new NBA Players Association's impressive facility in midtown Manhattan even houses a HydroWorx pool. No doubt, teams are motivated to get the most from their gifted athletes by investing in modern technology.
Basketball specific aquatic exercises
Basketball requires both explosive movement for rebounds, blocks, and dunks along with fine motor skills for shooting and dribbling. Speed, endurance, agility and strength top the list of athletic demands.
In the water, most basketball athletes begin with functional dynamic warm-up, utilizing exercises such as A-Skip, knee hugs, walking lunge, lunge with twist and glute kicks. Water's natural attributes help to reduce swelling, provide an environment of kinesthetic awareness, and increase flexibility. See this video for some basketball-specific training tips>>
The 3-point shot and aquatic therapy are now mainstays in basketball. Their impact will continue to increase. Russian author and biochemist Isaac Asimov once said, "The science of today is the technology of tomorrow." The game and the training methods athletes use to play it better will continue to progress. Fans, athletic trainers and players will be the beneficiaries.
Page Updated on: June 16, 2020