Get Your DVR Ready for an Awesome College Football Championship Game!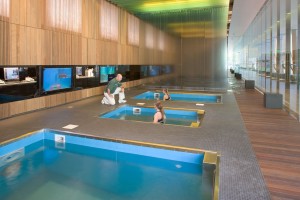 The battle lines are drawn for a true match-up tonight: The College Football Championship game between the Oregon Ducks and Ohio State Buckeyes.  There's a lot to look forward to at this spirited event, including the venue. This battle will take place at Dallas Cowboy's AT&T Stadium in Dallas, Texas. The final design of the field is absolutely stunning.  Talk about a gridiron that has it all… they definitely pulled out all the stops to make it pristine.
While no one knows who will win this clash of football titans, despite the questionable prediction methods of fans everywhere, we do know one thing: we, at HydroWorx, will be on the edge of our seats cheering for both teams. That's because both Oregon and Ohio State have HydroWorx therapy pools to help their athletes get faster and stronger, not to mention recover from injuries, surgeries and strains.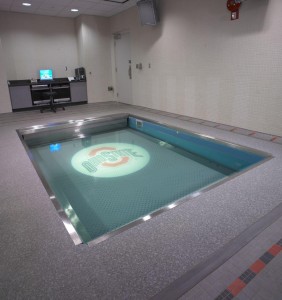 One young player may even get a chance to play his first game back tonight, after rehabbing from a broken foot.
We look forward to celebrating tonight, and catching up with both teams throughout 2015.  Will you be watching?
Share your predictions with us on Facebook.