Fridays are Fun at HydroWorx!
This is one of those posts that give you an "inside look" into what being a part of the HydroWorx family really means.
Just about every Friday, each department has to make the noontime meal.  This Friday was blazingly hot as record temperatures blasted the northeast.  But were the guys shown here daunted?  No way!  They still served up yummy "breakfast for lunch" creations.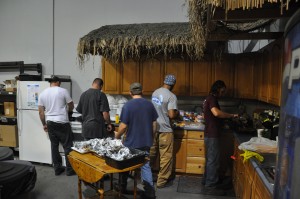 Fridays at HydroWorx… nice.