Find Us at Leading Age in Denver, CO!
Will you be attending the Leading Age show in Denver, CO next week? HydroWorx will be there and you can find us at Booth #637!
Leading Age is just around the corner and we have a lot of exciting things planned for this year's show, which are currently on the way to Denver now!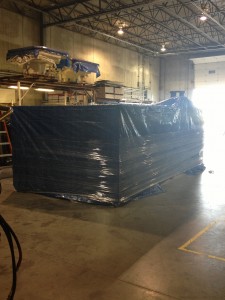 If you are attending, be sure to visit the HydroWorx Booth #637 where we will have a HydroWorx 750 Series pool on display and available for demo.
In addition, HydroWorx invites you to join us for a special, Educational Aquatic Therapy Demo Event. Jan Montague, President of Whole-Person Wellness Solutions will be discussing "The Future of Wellness for Your Facility." An informational aquatic therapy demonstration will also be performed in the HydroWorx pool!
This exclusive event will be held after hours in the exhibit hall at HydroWorx Booth #637!
Event Times: October 22 or October 23 from 5:00-6:30pm
However, there is limited space available. If you are interested in attending our special event and reception, please RSVP by contacting Patrick Hald!  Drinks and Refreshments will also be provided!
Looking forward to seeing you there at booth #637 where you can learn more about aquatic therapy!