Have You Ever Wanted To Try A HydroWorx pool?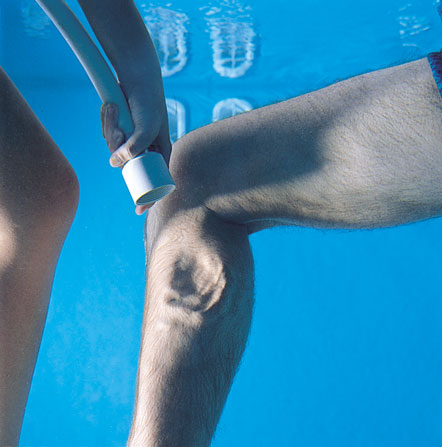 After hearing all about the benefits of therapy in a warm water environment, it makes you want to get in a try a HydroWorx pool right?
Well, we have many opportunities for you to 'experience' a HydroWorx aquatic therapy pool from attending a live webcast online to taking advantage of our 'Try Before You Buy Program' and more!
To find a list of our upcoming in-person demonstration events hosted in a current HydroWorx customers' poolroom, visit our website today. We're hopeful you will be able to find one in your area.
Additionally, a private HydroWorx demonstration at one of our hundreds of customers is a great option as well. We'll even pay you for the experience! Should you choose to travel to a HydroWorx pool, we will gladly refund the cost of your airfare or traveling expenses (up to $500) upon the purchase of any HydroWorx pool*. Contact Michele Reber at mreber@www.hydroworx.com if you are interested, and she will help you find the most convenient location to test out the same HydroWorx pool used by elite sports and healthcare institutions throughout the world. Offer does not include driving related expenses.
Our new webcasts are also a wonderful opportunity to see the features of a HydroWorx pool in action. If you are not able to attend in person, the webcast is broadcast live from the deck of a HydroWorx pool where the features of the pool are demonstrated throughout the online presentation Stay up to date with our educational events by visiting our events page.
Whether you are able to walk on an underwater treadmill during a demonstration event or you are viewing a video presentation live from your computer, you will be able to clearly see and understand all of the features and uses of the pool.
Some of those features include:
HydroWorx Underwater Treadmill

Benefits of the underwater treadmill:

Promotes early range of motion
Initiates early gait training in low impact environment
Replicates the proper biomechanics of land-based movements
Improved cardiovascular stamina

Resistance Jets

Benefits of resistance therapy jets:

Provides resistance for range of motion exercises
Increases healing and strengthening of injured tissue
Increases flexibility
Improves circulation
Assists and resistive exercises

Deep Tissue Massage Hose

Benefits of the deep tissue massage hose:

Lactic acid flushing
Muscle relaxation
Scar tissue manipulation
Myofascial release
Pain Management
Improve daily symptoms or arthritic and chronic pain conditions

Underwater Video Monitoring
Benefits of the underwater video monitoring:

Watch yourself progress as it happens in "real-time"
Provides valuable feedback on exercises
Corrects gait inconsistency
Promotes correct biomechanics
Offers added safety
Read the full list of all the benefits of HydroWorx's technology today. 
Now's your chance to experience the world-class HydroWorx therapy pool in person. Schedule your in-person demo today by contacting Michele Reber at mreber@www.hydroworx.com
*Not valid with any other offers.