College Runners: Discover the Benefits of the Underwater Treadmill
With college back in session for the 2015/2016 season, collegiate cross country runners are gearing up for their autumn races.  This means they are focused on three things: practice, practice and more practice!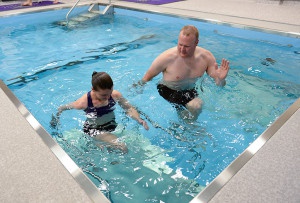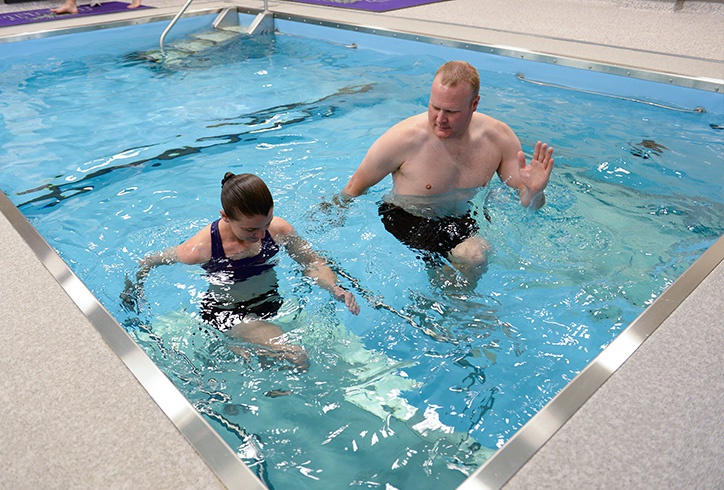 The problem, of course, is that all the pounding on the joints can lead to difficulties and injuries.  Some of the most common conditions faced by runners at universities across the nation include stress fractures, Achilles tendonitis, patellar tendonitis, "runner's knee", iliotibial band syndrome and muscle pulls.  Yet how can they get the mileage they need, as well as the experience, the muscle memory and the gait training, without incurring undue stressors on their bodies?
One answer, is by running in water on an underwater treadmill against the force of resistance jets.
At the University of Idaho, researchers W. Matthew Silvers, Erin R. Rutledge and Dennis G. Dolny studied the effects of running underwater on a HydroWorx underwater treadmill in their published research study, "Peak Cardiorespiratory Responses during Aquatic and Land Treadmill Exercise." They chose 23 subjects who were accustomed to competing in running races and measured those subjects' cardiorespiratory rates, perceived exertion and blood lactate levels after runs on a land-based treadmill and on an underwater treadmill.  The runs were 48 hours apart, giving the athletes plenty of time to rest and recuperate between sessions.
The results were enough to delight any track star who has suffered the aches and pains of overtraining!
The research from the University of Idaho study proved empirically that underwater treadmill running that combines high speeds and resistance jets could produce similar peak cardiorespiratory responses as those that occurred on land-based treadmills.  Interestingly, when the athletes ran underwater, their heart rates decreased, which was an added bonus.
What does that mean for runners?
Whether a runner is healthy or on the injured list, he or she can not only add mileage via an underwater treadmill, but can also improve performance in this buoyant, low-impact environment.  There's also an added bonus – the hydrostatic pressure of the water helps soothe muscles, leaving the athlete feeling refreshed and not burned out.
If you're a college runner who's been using the HydroWorx to step up your times and improve your stamina, we'd love to hear from you!  Share your comments below or with us on Facebook.
Learn more about research conducted on an underwater treadmill by downloading the Research Studies Booklet today!