Changing the Landscape of Senior Care By Empowering Staff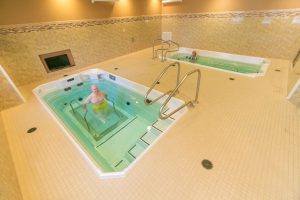 The most recent edition of Senior Housing Business Magazine features Geoff Fraser, Clear Choice Health Care's Senior Vice President of Operations , as a guest columnist. Clear Choice Health Care is changing the landscape of senior care by discovering new delivery methods, using resources creatively and nurturing community partnerships. In the article, Geoff discusses how operators can boost positive patient outcomes by empowering staff.
Here are his keys to staff development:
Promote from within. This begins with correct hiring. Clear Choice Health Care recruits folks who are passionate about serving others.  They hire smart, quality, patient-oriented individuals who are hungry to seize new opportunities when presented. This lays the foundation for management to fill positions internally. Team members reward management with loyalty, dedication and ingenuity when they see growth and promotion opportunities from within.
Listen to staff and implement ideas. Being a "boutique" firm means Clear Choice Health Care is in touch with operations at all times. Several years ago, they asked their staff, "What do you need?" They wanted to know, based on staff's experience and research, what modalities they thought would help their patients. One of their directors had learned about a state-of-the-art therapy pool with underwater treadmill and knew it would be helpful for patients for unweighting and exercising pain-free. Clear Choice Health Care now uses the pool to capacity nearly every day and has purchased several more. The therapists feel empowered, patients benefit, and Clear Choice Health Care has differentiated themselves in the marketplace.
Partner with the Community.  Collaborating with staff is similar to listening to the community. Clear Choice Health Care looks for ways to bring innovation to the neighborhoods they serve. For example, in Jacksonville, Florida, they are developing Dolphin Pointe Health Care Center, a 120-suite CCRC integrated with the Brooks Rehabilitation College of Healthcare Science at Jacksonville University.  The facility is adjacent to JU and will provide students with extensive shadowing opportunities and hands-on training while attending school and also provide residents with easily accessed education. The cross-generational involvement will benefit both residents and students. The project is rejuvenating the economically underserved neighborhood of Arlington, a CRA (Community Redevelopment Area) and serving as a catalyst for growth.
Provide tools and resources. One of their clients set a goal to walk from his front door to his mailbox—200 feet—so he could check every day for notes from his grandchildren. But he hadn't walked in years.  The hydrotherapy system enabled this gentleman to ambulate—first in water. With the water level to his chest, 80% of his body weight was removed, and he was able to walk on the underwater treadmill, heel-toe and pain free. This gain eventually transferred to land and he reached his goal. The staff was thrilled to have the tools to help him heal.
Train continuously. Clear Choice Health Care makes it easy for staff to keep learning. They have an open-door policy for CE credits and the freedom to explore new interests.  They find educational opportunities that pique their interests and are supported by management in this learning. This fosters an "innovators' approach" and helps brand Clear Choice Health Care as forward-thinking operators.
Dedicated healthcare professionals are at the center of quality senior care. When team members are given the tools to achieve—education, training, support and empowerment—they will surprise management with more than was thought possible.
To learn more about how aquatic therapy can impact senior care, download our whitepaper>>