BYU Study Concludes VO2 Max Reachable with Underwater Treadmill
VO2 max: the maximum amount of oxygen the body can utilize during a specified period of usually intense exercise.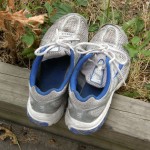 Can trained runners obtain a high VO2 max by running in an underwater treadmill pool? That's what a recent Brigham Young University study sought to discover.
Researchers evaluated subjects who ran at least four times each week in and out of the HydroWorx pool. They also assessed whether or not aqua jogging shoes made a difference to the runners' VO2 max.
The BYU findings "…support the use of WTR [water treadmill running] as an effective training alternative to LTR [land treadmill running]…"
* * *
Have you signed up yet for HydroWorx's latest one-day workshops*?  If not, learn more HERE! 
*continuing education units available