Big Ten Customer Spotlight: Ohio State vs. Michigan
Ah, rivalry week. As exciting as the rest of the regular season is, there is something about this final week before conference championship games that really sets college football apart. There may not be much separating some of the top Big Ten teams, but the pecking order is finally set as the 2016 regular season draws to a close.
The battle of No. 2 Ohio State and No. 3 Michigan lived up to the pregame hype on Saturday, November 26 at Ohio Stadium. College football fans, including the 104,944 fans in attendance, couldn't have asked for a better performance or finish in the game. Curtis Samuel raced 15 yards for the game-winning touchdown in double overtime as the Buckeyes rallied to beat the Wolverines 30-27 to win one of the greatest games in the history of one of college football's greatest rivalries. It was the first matchup to go to overtime in the 113-game history.
HydroWorx Celebrating the Use of Hydrotherapy for Big Ten Athletes
The staff at HydroWorx was cheering for Ohio State and Michigan on Saturday as both teams use hydrotherapy products within their athletic training rooms. The number of individuals and teams that are using and benefiting from the pools continues to grow, and each story is unique.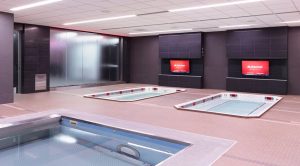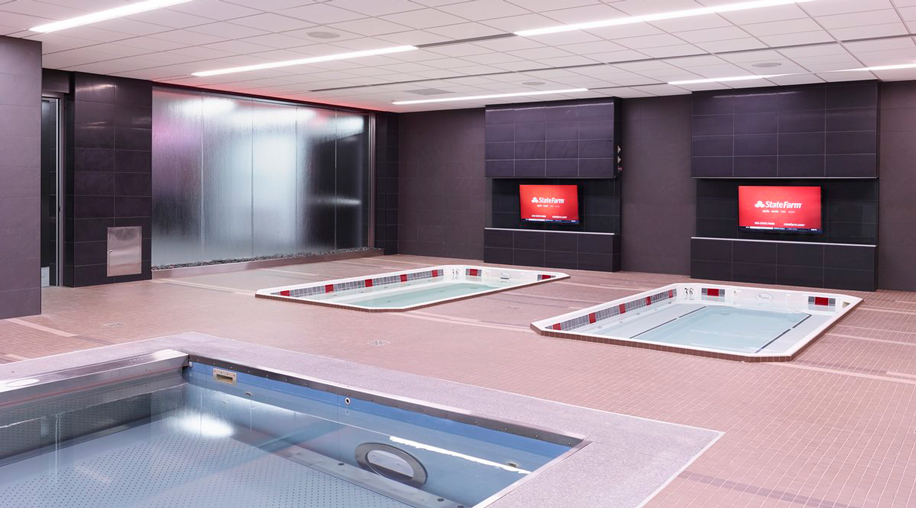 College football continues to evolve with bigger stadiums, athletic training facilities and weight rooms. Millions of dollars are being spent to improve programs with the newest technology. Ohio State, which ranks 4 as a Top 10 College Locker Room, improved athletic training space by renovating the 10,000 square foot area to a more open space including a lounge area and a hydrotherapy room with hot and cold wet areas. Ohio State uses a HydroWorx 2000 Series, ThermalPlunge and PolarPlunge and has enjoyed the benefits of aquatic therapy for players. The renovation improved the flow of space and trainers can now seamlessly access hydrotherapy directly through the locker room.
Impact of Using Hydrotherapy for Athletes
Getting a player back into competition is important at all levels, from professional to recreational. Warm water hydrotherapy combined with state of the art technology can create impressive advantages for players getting back on the field faster and stronger. Here are just 5 ways players can be impacted with hydrotherapy:
Offer a solution for all levels of weight-bearing ability.
Begin rehab sooner to reduce inflammation and accelerate the process.
Reduce pain significantly.
Increase lean muscle mass and overall leg strength with underwater treadmill exercise.
Rejuvenate and recover with greater impact.
To learn more about how aquatic therapy can impact rehab for athletes, download this tipsheet.>>