Baseball's Best: Customer vs. Customer!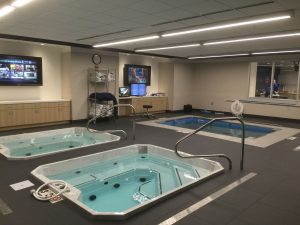 Every baseball fan is glued to the TV set (or sitting happily in a stadium!) to see both the Chicago Cubs and Cleveland Indians in the long overdue bid for the title of World Series champion. What you might not realize is that behind the scenes, both teams have dueling "secret weapons": HydroWorx therapy pools and plunge pools!
Yes, it's a HydroWorx versus HydroWorx World Series, which means the Cubs and Indians have advanced hydrotherapy options at their fingertips at their hometown facility or at their spring training facility. They can help rehab injured players, and keep everyone in tiptop conditioning until the final score using the most innovative technology on the planet. In fact, they've been utilizing HydroWorx technology pre-season and during the season all along.
For instance, Chicago Cubs Kyle Schwarber experienced a season-ending injury back in April. The left fielder and catcher tore ligaments in his left knee, and required reconstructive surgery. Fortunately, he has progressed nicely and is now able to jog on the underwater treadmill . He has already had some major contributions to the series so far.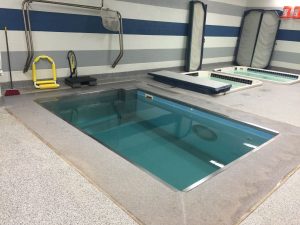 The Cleveland Indians have access to a HydroWorx 2000 Series pool, two PolarPlunges and two ThermalPlunges at their spring training facility in Goodyear, AZ. The Cubs new clubhouse in Chicago boasts a HydroWorx 2000 Series, PolarPlunge and ThermalPlunge pools.
There's no telling what's going to happen. Right now, the Cubs and Indians are tied at one game apiece, which means there's tons of baseball yet to come. Who are we rooting for? HydroWorx, of course! And a healthy end to an exciting MLB season.