Athlete with MS Made Strides with Aquatic Therapy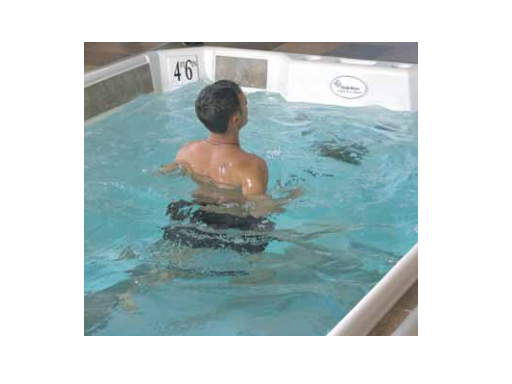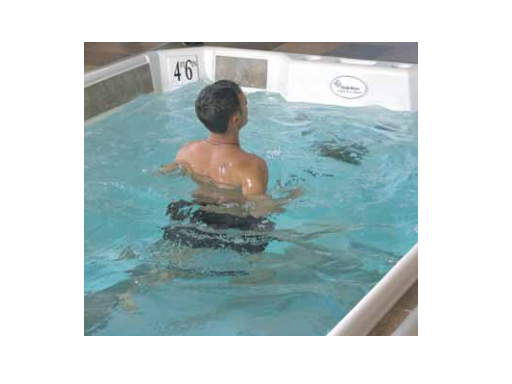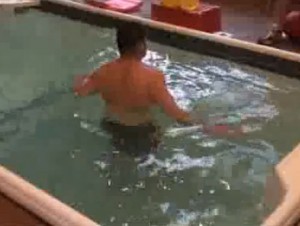 Rick Ebner was a college football player and avid athlete. When the business owner and father of four was diagnosed with Multiple Sclerosis at the age of 32, he was devastated that the athletic lifestyle that defined him would now be gone. Thankfully, for 8 years he was able to continue to stay active, but eventually, after some undue stress, his condition began to decline and he went for many years without being able to run at all.
At the suggestion of a friend, he went to ACCUA in Savage, MN to start working in the HydroWorx 500 Series pool. At his first session, he was able to run for about 45 seconds. After a few months, he was up to running for 20 minutes at 4.0 mph.  By doing this aquatic therapy with Chris Kost, he was able to not only get back to doing something he loved, but also to stop using his cane for a majority of activities and reach goals he never thought would be possible again. At one point, Ebner had a goal of getting in 4,000 strides on the elliptical at the gym. He eventually saw that number decline to 3,200 and thought that his goal was forever out of reach. Thanks to his hard work and determination, he was finally able to get back up to 4,000 strides in the pool!
Some of the protocols that Kost used in order to improve Ebner's mobility included:
Walking at 1.5 to 2.0 mph with a focus on lengthening strides
Side-stepping
Karaoke
Jogging
Backward walking
Treadmill "Ride and Jumps"
Balancing on one leg against resistance jets
Single leg jumps on treadmill
Ebner has gained strength, confidence, balance, and capability through exercising and rehabilitating on the treadmill in the pool.
Watch the Case History and Pool Protocol videos below:
Download a case study from St. George's Park on improving left-side weakness in a multiple sclerosis patient>>