Aquatic Exercise Programs for Core Stability Training
In a recent webinar, Murphy Grant, a seasoned Division I Athletic Trainer and Associate Athletic Director of Sports Medicine at the University of Kansas in Lawrence, KS, provided ideas for using aquatic exercises for core stability as they relate to sports-related activity. Murphy strongly believes in using exercises for stabilizing and strengthening the core. He stresses the importance of trusting your body during these exercises to allow modifications to each specific program for his patients.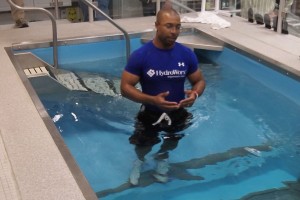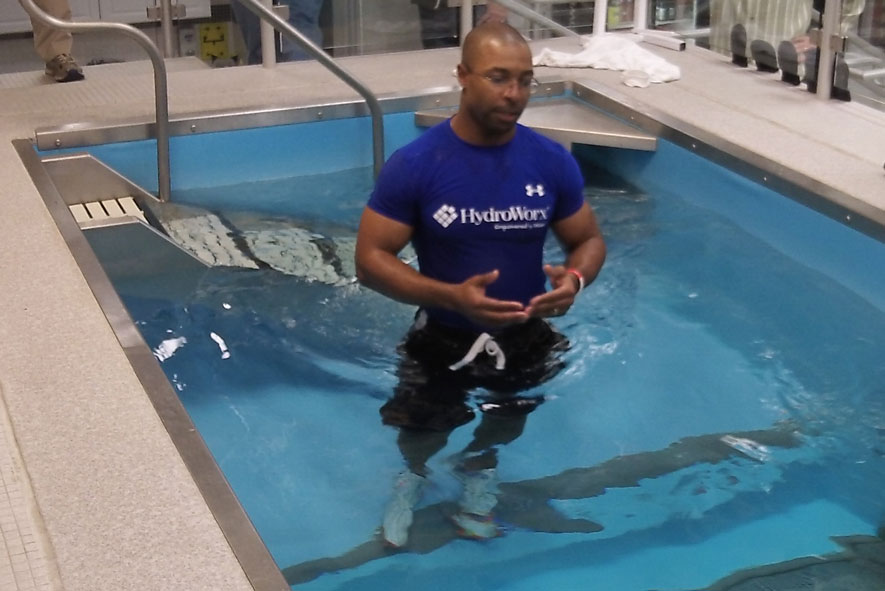 For Murphy, the key to successfully utilizing aquatic exercise is simply to get the mind working to come up with different ways to increase core stability with athletes. He suggests gradually progressing the athlete's program by working within the goals and philosophy of your athletic training staff.
The general progression for a good base program for the athlete includes a warm up, implementing exercises with strength, resistance and sports specificity and then a good cool down with walking and stretching.
Learn more by watching the webinar.
During the recent webinar, "Utilizing Aquatic Exercise for Core Stability," Murphy generously shared his time to discuss the ways that warm water exercise helps to strengthen the core, such as:
Advances posture
Expands the body's core
Improves balance of the muscles and joints
Advances the dynamic strength
Improves neuromuscular stabilization through the kinetic chain
He proceeds with sharing exercises that benefit the 29-core muscles in the body. This set of muscles provides the foundation for movement throughout the entire body and strengthening them can protect and support the back, make the spine less prone to injury and help gain greater balance and stability.
Below are three of Murphy's core exercises that he presents in the recent webinar:
Core Setting. The goal of core setting is for the patient or athlete to tighten their abs, keep their back against the wall and experience the tightness that builds around the abdominal pressure. This will increase the ability of the patient or athlete to do simple exercises such as reaching over their head or sitting in a chair.
T-Push Ups. This exercise benefits a variety of different ranges of motion in different angles and positions. Go slow and use full range of motion while pushing the force of water with this movement.
Wood Chops with HydroTones. Stabilize the body and then slowly bring the hydrotones across to the other side of the body while keeping the body at a good base. As the intensity builds, the movement from the water will get agitated and create more resistance.
Murphy utilizes each aspect of the HydroWorx pools by using the massage hose, resistance jets and underwater treadmill while executing these exercises with his athletes. Do you want to learn more core stability exercises from Murphy? View the webinar on-demand today.