Continued Support for a very Deserving Cause
Last night the president of The Eagle Fund flew into Harrisburg International Airport for a quick 24 hour stay. This time, Brett was scheduled for a live presentation for the evening FOX43 News.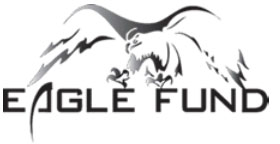 On Saturday, September 29, 2012, in York, Pa., more than 1,000 Harley-Davidson riders participated in the 3rd Annual Pride and Ride event.  The event was sponsored by Fox43, SPRINT and Harley-Davidson,  and all of the event proceeds are going to The Eagle Fund.
You might ask, Why the Eagle Fund?  As it turns out, the HydroWorx Underwater Marathon made such an impression on Pride and Ride organizers that they felt the Eagle Fund (the charity of choice for the Underwater Marathon) was the ideal candidate to receive the monies raised. This year's Underwater Marathon has raised over $350,000! This means that at least sixty Special Ops Warriors will have the opportunity to heal at Athletes' Performance and The Andrews Institute in Gulf Breeze, Florida. Sixty SEALS and Special Operators in the Army, Marines and Air Force will now have a chance to go back to active duty protecting our Country.
Last year's Pride and Ride raised over $5,000 for the Wounded Warriors project and this year that number was even higher.  On last night's news, FOX43 presented the president of The Eagle Fund with a check worth $8,900, all from this year's Pride and Ride!