How Advanced Technology Can Impact Your Community
The following blog post has been summarized from the recent article, "Tech Boosts Quality, Improves Marketability," written by Jackie Halbin and published in this month's issue of Provider magazine. Jackie Halbin is a living well manager in at Lakeview Village in Kansas. She is a Master FallProof and FallProof H2O instructor and is Aquatic Exercise Association-certified.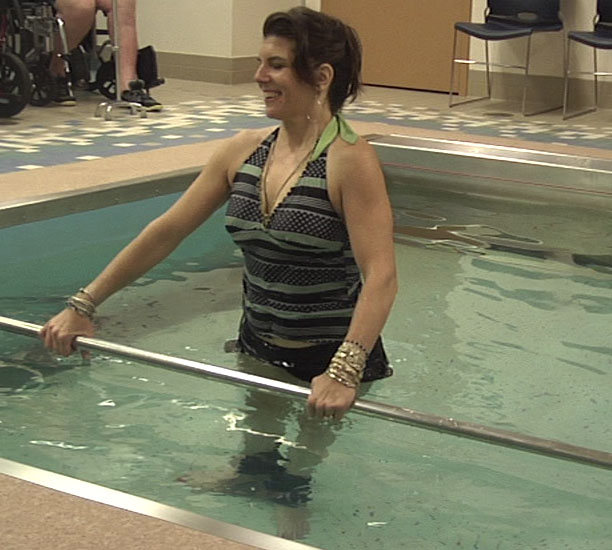 It's no question that there are hundreds of types of technologies that can help health care providers and patients. The question is, how do you determine the best ones for your facility? Halbin shares three technologies that have given the team at Lakeview Village in Lenexa, KS a measurable impact on the population it serves: a specialized software program, a HydroWorx therapy pool and exercise equipment using pre-programming technology.
The community has invested in software to record clients' health histories, goals, exercises, routines and assessment data. Additionally, it enables the community to run real-time reports, which provide baseline data as well as current data. This program is well received by everyone as men and women at the center are able to record their medications, supplements, daily vital signs and more! This programming also collects all clients' data to provide a "snapshot" of the entire senior community.
Secondly, the community in Kansas makes great use of their specialized HydroWorx therapy pool with an underwater treadmill and resistance jets for rehabilitation and exercise. Incorporating this 'tool' into the rehabilitation program eliminates the worries and fears associated with falling during exercise and activity on land. Consequently, this leads to an increase in self-esteem and compliance. The therapy pool is also utilized as a part of the community's fall prevention program, which helps to ensure that participants get the best results. Balance and strength are improving as a result of using the resistance jets throughout the program. Additionally, with the adjustable treadmill floor, that can be raised or lowered from zero to six feet, participants are able to naturally progress through a series of tasks at varying water depths.
"Thus far, there has been an overall 45 percent increase in center of gravity, 64 percent increase in lower body strength, and 35 percent increase in agility in participants, thanks to the program and the therapy pool." 
The third type of technology utilized at the community is programmable exercise equipment. The machines are self-adjusting and automatically provide each resident with the proper amount of weight and seat setting. This technology ensures that no resident is ever stuck doing the same thing. This seamless form of exercise keeps the resident engaged and increases their likelihood of sticking to the program. 
With all of the technology available, it's helpful to know what others have found useful and successful for their community. Share with us on Facebook or twitter (@HydroWorx) what new technology has helped to transform your community!
Read more about their fall prevention program in the full article today>>
Upcoming Webcast: Aquatic Therapy for the Aging Adult
Join us on September 24, 2014 from 4:00pm to 5:00pm EDT for a webcast streaming live from the HydroWorx pool. Kim Eichinger, Executive Director of Fitness for Country Meadows Retirement Communities, will be presenting the presentation, Aquatic Therapy for the Aging Adult. This live webcast will explain how aquatic therapy and exercise can greatly benefit aging adults. Attendees joining the webcast will obtain important information on why many Senior Living Communities rely on warm water therapy and exercise to increase balance, strength, mobility and independence in their residents.  With video streaming live from the HydroWorx pool, attendees will view actual exercises and protocols performed in the water.