Adding Value With Aquatic Therapy
"Why should we choose your senior living center over another one?" It's a frequent question that every facility administrator needs to feel confident answering. Yet many senior living providers don't have a ready answer as to their value-added differentiators.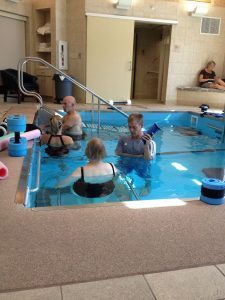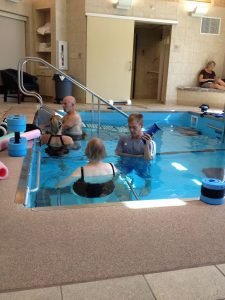 Presbyterian Village North felt that they needed to make sure they never got stuck when it came to answering this question. The goals and objectives were built around being able to set their services apart, including a high-tech aquatic modality.
Godwin Dixon, President and CEO, and Keith McCrate, Director of Rehabilitation, understand that while it wasn't an insignificant investment, it turned out to be one of the unique selling points that they feel turned Presbyterian Village North, a faith-based non-profit assisted living community, into a marketplace leader in Dallas, TX. The facility effectively treats on average per year, 600 independent, assisted living and skilled nursing residents as well as outpatient community members.
"Typically when we do something like this, we try to use fundraising dollars. We recognized that in the time it took to fundraise, we would lose out on too much business. It made business sense to pay for it to move forward quickly because of the increase in census we were going for," Godwin states.
There are multiple conditions that the team at the campus treat with their HydroWorx 3500 Series aquatic therapy pool. These include, but are not limited to, Alzheimer's, dementia, knee replacement surgery, pelvic fractures, back fractures, COPD, osteoarthritis, stroke, orthopedic problems and Parkinson's.
In order to ensure these residents and community members receive the best care, the staff members put in place methods to improve the likelihood of long-term success such as:
The ability to get a wheelchair or bed-bound resident into the water so rehabilitation can take place comfortably and safely.
The opportunity to use an underwater camera attached to an external TV to show immediate bio-feedback on gait, movement, hand placement and foot placement.
Training personnel who understand how to creatively and effectively use the therapy pool to get the most out of each session for their patients.
Strong nursing programs that instruct how to deal with residents with bowel and bladder issues. In the therapy pool, incontinence in physical therapy patients must be addressed or rehab cannot take place.
Watch the video below to hear from Dixon and McCrate on the impact that the therapy pool has had on their community:


Learn the tips for creating a successful aquatic therapy program here.>>