5 Reasons You Don't Want to Miss the HydroWorx 300 at PPS in Orlando!
We are excited to be heading to Orlando, FL for the annual APTA Private Practice Section Conference in November. We will be debuting our newest product, the HydroWorx 300 Series, in Booth #733 this year. This construction-free aquatic therapy modality provides numerous benefits, including increasing client referrals, improving patient outcomes and differentiating your clinic, all at an affordable price.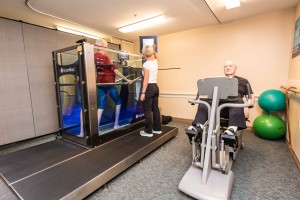 5 Reasons Why You Want to Check Out the 300 at PPS:
It does not require construction, fits through a 36" doorway and can maximize underutilized space in your clinic; even if you are leasing space!
It can be placed next to land-based equipment. Your aquatic patients can be in the same line of sight as your land patients.
Offering an underwater treadmill and resistance jet will differentiate your clinic from others in your area.
To learn more about our affordable financing options and how other clinic owners have quickly paid for their HydroWorx.
It's a new program to treat more patients with limited mobility or those that have stopped progressing on land.
Schedule a time for a demonstration during PPS at Booth #733 today. Space is Limited. Register Today!
In addition to offering personal demonstrations of the new HydroWorx 300 Series, we will be offering the following opportunities in our booth:
Meet with industry expert and clinic owner: Keith Ori, PT, Co-Owner of Orthopedic Rehab Inc., will be available in our booth to share the lessons he's learned from integrating aquatic therapy into his clinic and how it's impacted his business financially.
Enjoy a drink on us: On the first day of exhibits, November 12th, drinks will be available for anyone who comes by to see the new 300 Series. Be sure to stop by early.
The softest HydroWorx t-shirts yet: Fill out our survey in the booth for your free HydroWorx t-shirt (while supplies last).