4 Reasons Kids Love Aquatic Therapy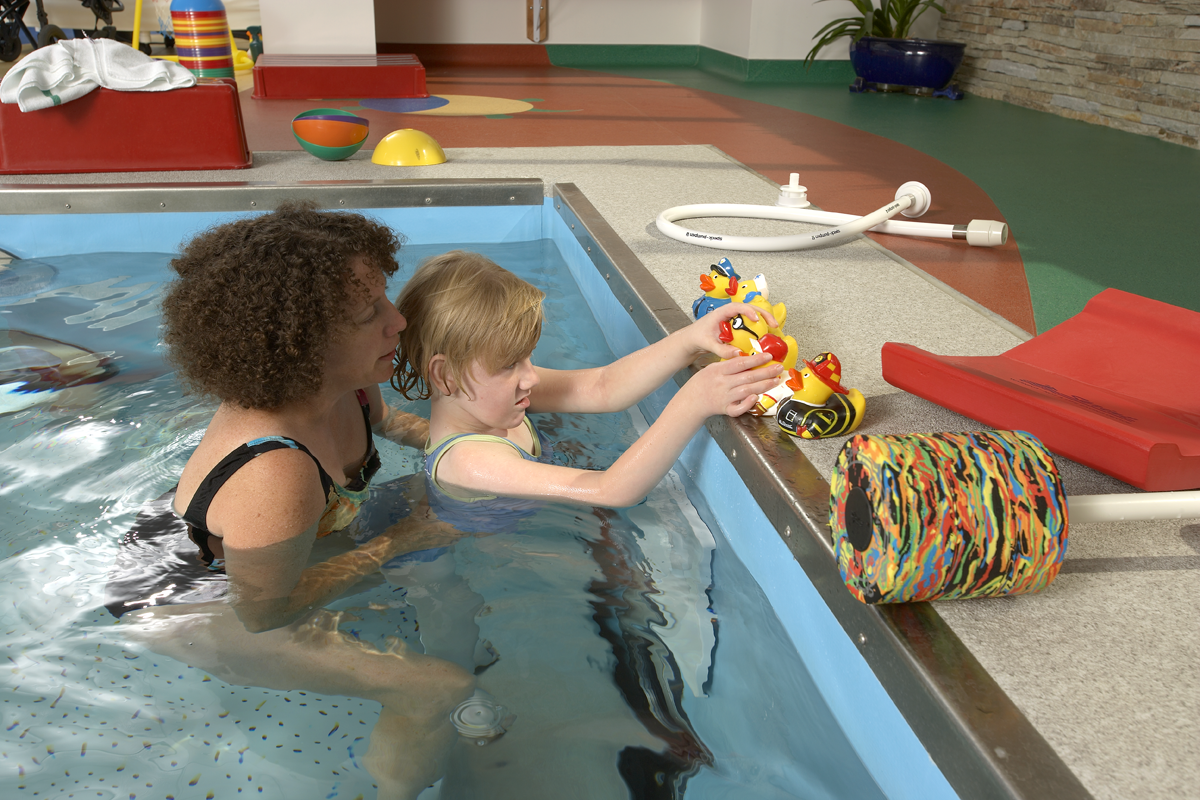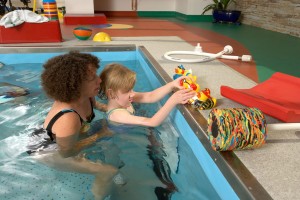 Let's face it. Physical therapy isn't much fun for anybody. Thankfully, as adults, we are able to see past the pain and frustration to a day when the hard work will pay off. Kids, on the other hand, aren't always able to see the end goal. That means physical therapists and caregivers have better luck when they make the process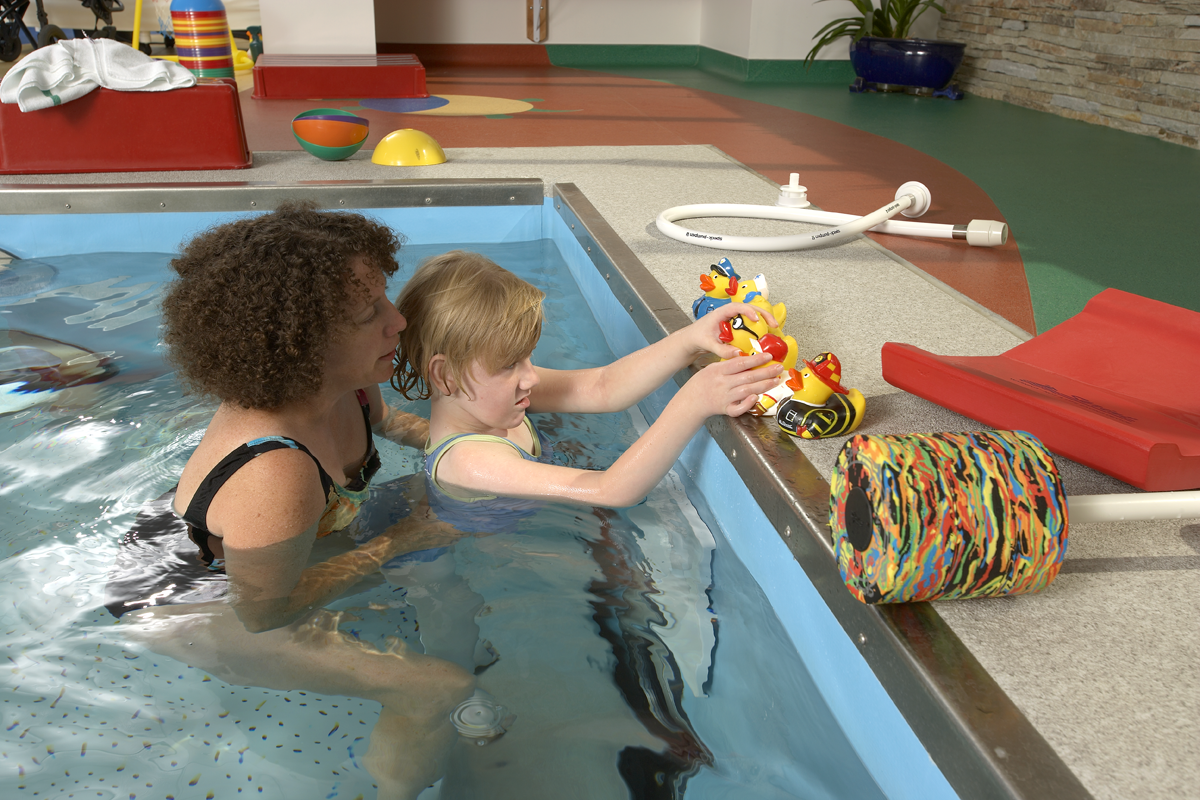 fun. But even then, sometimes it's still painful and frustrating. Aquatic therapy, when used in conjuction with land therapy, offers the following benefits for kids and clinicians who need a little something more!
It's fun. Most kids love to play in water. Tell them they get to "go swimming" for their physical therapy session and they will likely get excited at the thought of rehab. We all know that there will still be plenty of work done, but it will feel even more like play for them. When using a pool with zero-depth entry and varying water depths from 0-6 feet, even those that aren't comfortable swimming in the water can feel safe and secure in a pool that is customizable just for them. It is easy to use many different pool toys and accessories to make even the simplest stretch, a fun activity.
It's easy. Certainly, the work being done in an aquatic therapy pool can be vigorous and extremely productive, but it doesn't hurt as much as land therapy and it can requires less effort too. The warmth of the water combined with the hydrostatic pressure increase blood flow and make aching muscles and joints immediately feel relief. At chest depth, the water can remove approximately 80% of the child's weight, so any muscles or joints that don't work well on land, suddenly move easier and with less effort. Because of these effects, muscles tend to get less sore after a session which makes it easier to get the kids back in the pool the next time.
It's effective. Many children (and parents) find that they can make significant improvements when using aquatic therapy combined with land therapy. It can be used to practice skills before trying them on land. In the water, there is less risk of falling and reinjury. By using an underwater treadmill, even those unable to walk on land are able to gain strength, balance and confidence before taking their skills to land. Therefore, children are able to see the end result sooner when they are able to perform things in the water that they otherwise could not do.
It's different. Sometimes the simple fact that it's different is enough to make it enjoyable for kids. Especially for those kids that require time intensive physical therapy, changing up the pace and doing exercises in a different environment (even if they're the SAME exercises) can make the program appealing. Almost all of the protocols done on land can be done in the water, so  it doesn't have to interrupt a physical therapy program.
Getting children to comply with a rehabilitation or physical therapy program is not always easy. We have seen many testimonials from kids who love their sessions in the pool.
To view case studies of kids using aquatic therapy in a HydroWorx pool, please visit the pediatric section of our video library>>