Facility Spotlight: Fyzical Cincinnati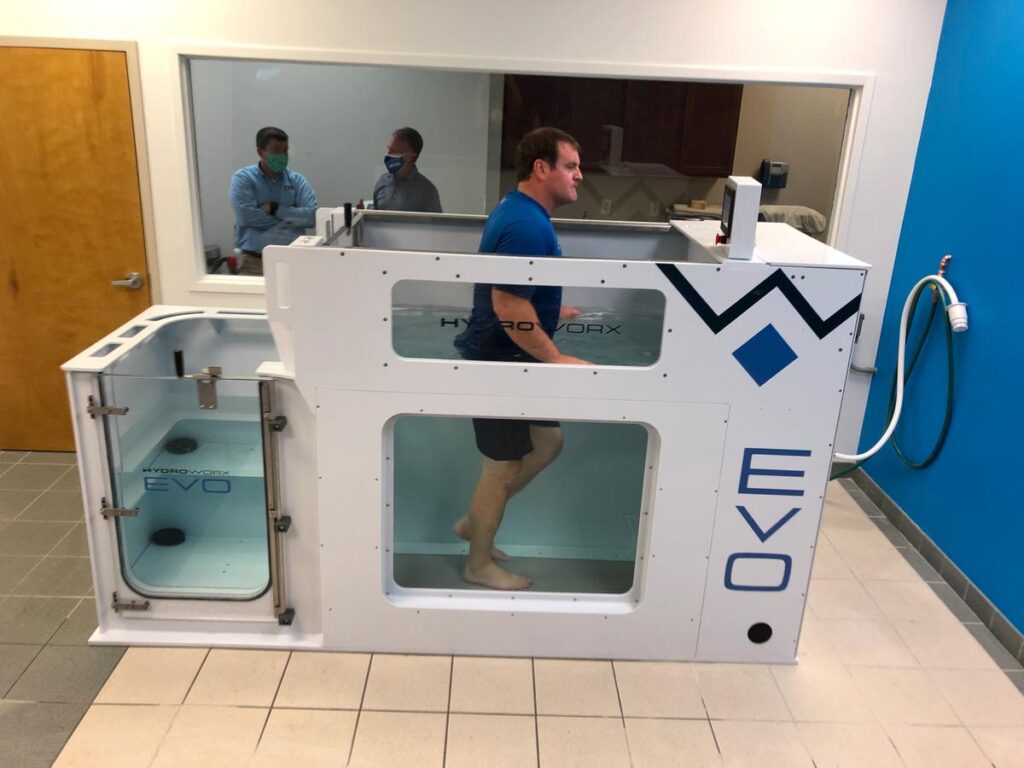 We are excited to shine our facility spotlight on Fyzical Cincinnati, formerly known as Howell Rehab. Alan Howell, owner, has been a long time HydroWorx customer and has used several of our products ranging from the HydroWorx 2000 to the EVO .
Alan said that he learned about the healing properties of water while working with the Olympic swimming team. After experiencing the power of aquatic therapy, he immediately went to see a demonstration of the HydroWorx 2000. After experiencing the advantages of HydroWorx technology, Alan knew that he had to have a HydroWorx pool in his new clinic. He added this unit, hoping that his patients would react positively and enjoy this new tool as much as he did.
He quickly realized that his intuition was correct. He has found that his patients prefer aquatic therapy over standard land-based therapy. Sometimes, he even has to remind them that "we don't live in water," and "we have to progress to moving and functioning on land."
This new franchise partnership with Fyzical was a natural fit as Alan shared that he has been utilizing aquatic therapy for balance and strength training for patients for years. He said that he loves using water to help people come back from the injuries such as stress fractures and spinal surgery, and various post-op patients.
Fyzical Cincinnati, like many other clinics, also made an investment in their clinic to ensure that it is safe for all patients who come in for treatment during the COVID-19 pandemic. Some of the new protocols they created and follow include:
Sending out a letter to their patients being fully transparent about clinic changes and what they are doing to keep people safe.
Investing in a UV light to kill bacteria and ensure that the clinic was safe for patients .
Adding a full patient screening process.
Due to the amount of utilization of the underwater treadmill in the HydroWorx 2000 series, Alan decided to fill in a static pool and invest in the EVO. This gave him the ability to treat patients in water, with the same HydroWorx technology he was used to but in a smaller footprint. Although treating patients during a pandemic has its challenges, the Fyzical team continues to offer a solution to their community and are still treating roughly 20 patients a day in water.