Facility Spotlight: Tri-City Wellness & Fitness Center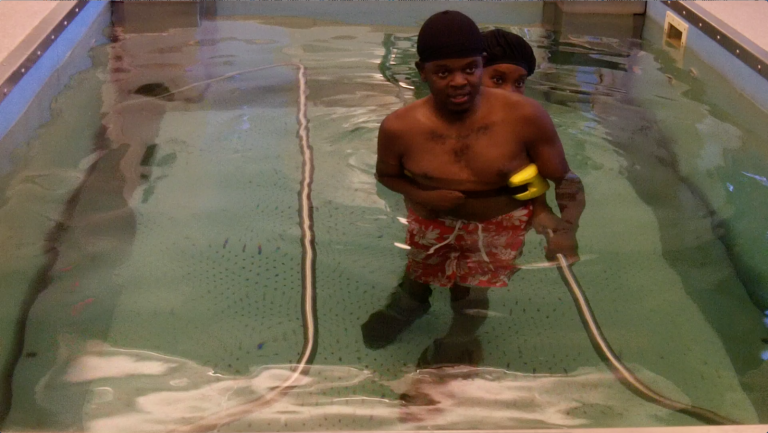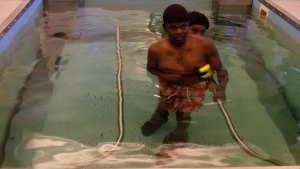 Eighty-seven miles south of Los Angeles lies a picturesque seaside community called Carlsbad, California. It stretches over seven miles of San Diego County's Pacific coast. They average a winter temp of 65 degrees and in the summer, it climbs to a Garden-of-Eden-feel of around 75.
If you are fortunate enough to live in the Carlsbad area and happen to get injured or undergo surgery, there is good news and bad news. The bad news; well that's fairly obvious. The good news? You have Tri-City Wellness and Fitness Center (TCW&FC) to help bring you back to health.
It's a stunning facility inside and out—two stories, three pools (including a HydroWorx 2000 system), 58,000 square feet of rehab and conditioning space for PT clients and almost 4,000 wellness members. The facility is owned by Tri-City Medical Center in Oceanside, CA. They offer over 130 group fitness classes weekly, a resort-style day spa, Pilates studio and highly-rated child care through Kidz in Motion.
TCW&FC has been a HydroWorx client since their inception in 2009 and offers the only HydroWorx 2000 Series pool in the region.
We recently spoke with Ali Clendenin, Operations and Program Coordinator and CJ Addison, Aquatics Coordinator and Aquatic Fitness Professional, to find out get an update as to how TCW&FC supports their members and patients, both through wellness and healthcare modalities.
Serving Both Therapy and Wellness
"Our facility was actually designed by physicians and others in our wellness community who were looking to serve our community in a unique way, at a very high standard," stated Ali. "It's designed to provide healthcare and wellness provisions all under one roof in a welcoming, results-oriented environment."
Through medically integrated aquatic classes, including those through the Arthritis Foundation the facility is designed to serve wellness members and former medical patients for life.
"It's the perfect setting for our clients," explained Ali. "People come here to work out, get stronger, and improve their health. They become very familiar with us. Then, when they undergo surgery or sustain an injury, they come to us—a trusted wellness source—for their rehab needs. And when folks find us through referrals from their physician, we offer the continuum of care they need after discharge."
Programming the Pools
With a warm water pool that accommodates 22 people, a 25-meter lap pool, a HydroWorx 2000 Series pool, programs for those with neurological disorders and other special needs and scores of aquatics classes currently offered, there is literally something aquatic for everyone. A progression of aquatic modules engage members to move toward their best version of wellness. CJ, AEA and Aqualogix Certified Master Trainer claims she can help anyone who will venture into the water and her Center clients range in age from 14 to 105.
"Therapy keeps our HydroWorx pool packed every weekday," stated CJ, "except for a two-hour break in the middle of each day, and nights and weekends. This is when the pool is open to our Wellness & Fitness members and guests for training sessions. Clients receive fee-based one-on-one training from certified specialists and have access to the only HydroWorx system in the region. This has produced tremendous results."
Case Studies
TCW& FC's real benefit to its community lies in the personal stories of its community members. Here are a few, as told by Ali and CJ.
Young Doctor
We have a client that comes to use the HydroWorx pool once a week. He's a physician in his late 30s, on his feet all day, a busy dad, and very active. He knew, based on prior experience, that getting in the water would improve his health. We recommended running on the underwater treadmill. Now he gets in the HydroWorx for a 30 minute running session once a week and he says it makes his back comfortable for the entire week. Just one session a week makes a tremendous difference in his life.
Cruiser
We have a client who had one specific goal: to prepare for a cruise. She weighed over 350 lbs and was preparing for the vast amount of walking her vacation would demand. When she came to us she had very limited ability on land. She started on the underwater treadmill, first at a very low speed. We gradually built her speed and time according to her endurance. Before she left for her long-awaited vacation, she was running at 8.5 mph with 100% jets for very short amounts of time. To watch the monitors and see her legs moving, you'd say this is a miracle without question. She was so pleased when she returned from her cruise, and we were pleased to help her reach her goals.
Former Athlete
Another client lost his sight several years ago. Previously he had been a college athlete, then a cycling enthusiast. When he gets in the HydroWorx pool, he can just run. We move the bars parallel to him so he can hold on while running. That versatility of the bars makes all the difference. After 30 minutes in the pool, his whole demeanor has changed: he stands up straighter, sits higher in his chair, and exudes more confidence. The pool is a great outlet for any athlete that can no longer run on land for whatever reason…or just want to challenge themselves in a low impact setting.
So if you find yourself in northern San Diego County and ail from arthritic knees, a broken ankle that never healed right, weight gain, bad back, sore shoulder, post-surgery hip, or any cardiovasular concern, stop by this beacon of health in Carlsbad. They will welcome you in, get you in the water, help you heal and, better yet, stay active for life—all under one roof.