Facility Spotlight: Classic Rehabilitation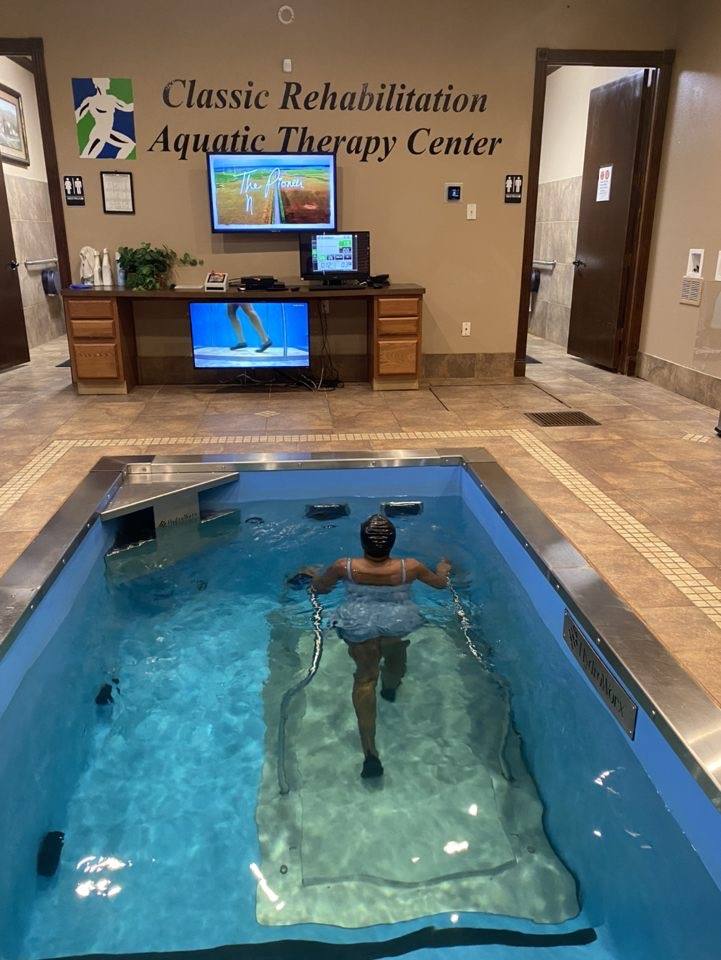 We are excited to shine our facility spotlight on Classic Rehabilitation, Inc in Arlington, TX, Grand Prairie, TX, and Bedford, TX. Classic Rehabilitation is a long-term customer of HydroWorx. Their Aquatic Therapy Program treats various patients at multiple locations. They installed a HydroWorx 500 series pool at their Grand Prairie,TX location in 2006, and installed a HydroWorx 750i series pool at their Arlington, TX location in 2008.
Classic Rehabilitation has a robust patient mix, including:
Neurological
Rheumatology
Amputations Pre and post-surgical care
Arthritis
Pain management
Sports medicine and Sport injury
The Classic Rehabilitation staff says any patients love the water such as arthritic and pain patients. According to Classic Rehabilitation staff the patients love the water because "they can tolerate it better than land and I think that really gives us an edge." Similarly, their chronic pain patients do not want to miss their aquatic appointments because they have seen such success and pain relief from the water.
Many businesses are dealing with implementing new regulations that resulted from the COVID-19 pandemic. Healthcare is certainly an industry that has been dramatically impacted. Patient safety is a great concern of Classic Rehabilitation, they have added new policies, including social distancing while treating patients. Physical therapists can safely see two patients in the pool at a time, allowing 18-30 participants a day to continue with their aquatic therapy treatments.
Although many people assume aquatic therapy is best for lower extremity injuries, the staff at Classic Rehabilitation love utilizing aquatic therapy to treat upper body injuries, particularly arm and hand injuries. They also shared that they started a maintenance program for those patients who want to be able to continue to rehab after their initial treatment program is over. During the maintenance program, patients are able to come in and receive:
A formal evaluation
A treatment program tailored to their maintenance goals
The ability to meet with a nutritionist and ensure that they are properly fueling themselves
Classic Rehabilitation attributes their success during COVID-19 to the fact that they took the time to educate each patient and implement added sanitization policies. Clients feel confident participating in aquatic therapy, knowing that properly treated water does not spread the coronavirus. Being a trusted provider and creating a safe environment has allowed the patients at Classic Rehabilitation comfort in continuing with their physical therapy interventions to achieve the highest quality of life.