Victorious Cubs' Clubhouse Remodel Includes Aquatic Therapy
It was the run heard round the world: The final dash for home plate that cemented the Cubs' place in history. That run, and all the plays that preceded it throughout an exciting season, resulted from the team's commitment to giving their players every advantage possible.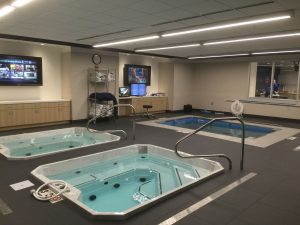 After 100 years at Wrigley Field, in 2016 the Cubs built a new state-of-the-art clubhouse with cutting edge technology across the board. One key feature, integral for rehabilitating injured players and providing conditioning opportunities, is their remodeled aquatic therapy space featuring a HydroWorx 2000 Series underwater treadmill therapy pool with resistance jets,  PolarPlunge pool and ThermalPlunge pool.
In an exclusive interview with Tyler Dailey of Chicago-based W-T Engineering, who led the Cubs' renovation project and worked tirelessly with the architects from VOA, as well as HydroWorx technicians, he pointed out some key elements to the clubhouse redesign. He also gave a true insider's look at what it takes to fortify a winning MLB team and prepare them for great achievements.
Some of his most memorable insights include:
He's a baseball fan and loves the Cubs. He even played for a while. We're guessing the project was probably more of a passion than a job.
His work on the Chicago Bulls' facility (which included a HydroWorx 2000 Series Pool) gave him an advantage in terms of designing an aquatic space where the Cubs could work out and rehab.
He understands the value of aquatic therapy, including the benefits of water's basic properties of viscosity, buoyancy and hydrostatic pressure, on the human body.
He gives great credit to working as a team with VOA and HydroWorx. We're thrilled to hear that sentiment because the feeling is mutual.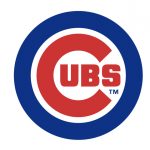 Can the Cubs do it again in 2017? Only time will tell. Right now, we at HydroWorx feel privileged to have worked with people like Dailey to provide the Cubs' athletes and athletic trainers with the most advanced technology to stay healthy and on top.
Congratulations to the Chicago Cubs, and to the designers that made their remarkable clubhouse possible.