How to Get Started With Aquatic Therapy: Our 5 Best Resources
Are you at the beginning stages of your journey with aquatic therapy? Researching to find out how you can successfully implement a hydrotherapy program for your patients or athletes?
We've become a bit of an expert in addressing questions, concerns, and curiosities that Physical Therapists and Athletic Trainers typically have as they are in this beginning stage of their journey with hydrotherapy.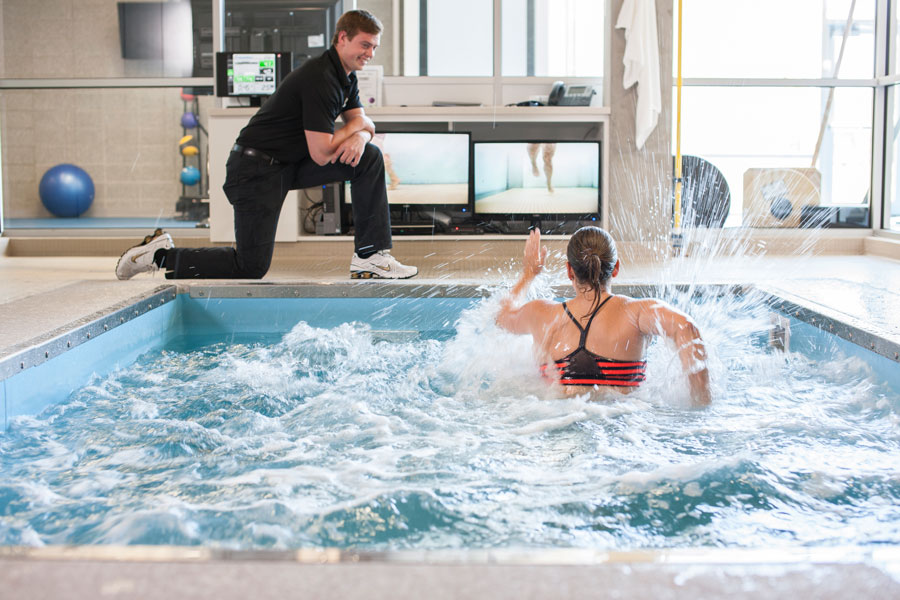 In our 25-year history, we've celebrated with countless customers as they've introduced aquatic therapy to their physical therapy clinics, sports facilities, and healthcare programs.
Below, we've highlighted five of our best resources that compile tips, research, and insight to help you get started with aquatic therapy.
You can also learn from one of our customers in this article, Your Questions on Aquatic Therapy Answered by Private Practice Clinician, as he answered common questions that commonly arise as prospects look to get started with aquatics.
5 resources to help you get started with aquatic therapy
Know the basics
Get a full breakdown of everything you need to know about aquatic therapy with our Ultimate Guide to Aquatic Therapy. This guide includes the following and more:
What is aquatic therapy
The benefits of aquatic therapy
Conditions that can be helped with hydrotherapy
Safety and aquatic therapy programs
Key considerations before starting
Our Developing, Opening, and Managing a Successful Aquatic Therapy Program on-demand webinar unpacks six key areas to consider when developing an aquatic therapy program:
Staffing and safety
Policies and procedures
Equipment and setup tips
Marketing
Pool maintenance
Planning your opening
The host, a director of a physical therapy clinic, uses a HydroWorx 500 and shares all her best tips and tricks to help you successfully plan your new program.
Planning your program
Our Building a Business with Aquatic Therapy on-demand webinar is a deep dive into implementing an aquatic therapy program. Here you'll learn:
How to best educate your referral sources and patients
Choose the best marketing platforms for your audience
Determine your disciplines of focus
How to utilize all possible revenue streams to support your program
Locking in referrals
A healthy referral system for your clinic can take some planning and maintenance, but the time you put into developing this aspect of your business can lead to huge rewards. Defining Your Aquatics Referral Sources for Success gives you a thorough head start for planning your referral system, plus access to a free referrals tip sheet download.
Realizing your potential
Aquatic therapy is most commonly used within a patient's physical therapy plan. However, in A Business Plan for Success: 4 Potential Revenue Sources, we break down four other uses for aquatic therapy that can benefit your business and broaden your patient audience.
GETTING STARTED
Regardless of where you are in your journey with aquatic therapy, we're here to help. Speaking with one of our team members is the best way to start developing a strategy that will meet your aquatic therapy goals. Contact us to get connected with a team member and get clarity around your vision for the future of your business.