Webinar Recap: Building a Business with Aquatic Therapy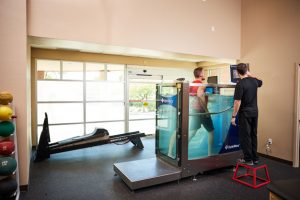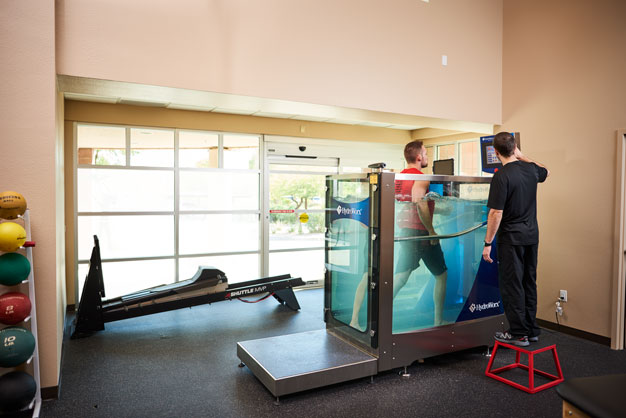 Below is a brief summary of the webinar presented by Keitoria LaCount, OTR/L, Owner of Holistic Occupational and Physical Therapy, on August 17, 2017 about Building a Business with Aquatic Therapy. For more details and a valuable Q & A discussion, watch it on demand.
Aquatic therapy is a growing trend. More patients and doctors are clamoring for it, and private practice owners offering aquatic therapy can use this to their advantage by concentrating on four key areas that Keitoria highlighted during her webinar:
EDUCATE
According to Keitoria, this is the "secret" to a successful aquatic therapy program. It is imperative to always focus on education, both for referral sources and patients.
Educating Referral Sources
"When a physician sees a patient facing chronic pain, edema, gait or balance concerns and myriad of other issues, our goal is for aquatic therapy to be his or her first thought—even before a cortisone shot or other forms of medicated pain relief."  Keitoria wants them to first think, "Can this issue be treated with aquatic therapy?" then move on from there. When this is accomplished, there is an opportunity to make a difference in many lives and build business with important relationships built on trust.
Educating Patients
Most patient don't know or don't understand the difference between aquatic therapy and aquatic exercise.  They picture people in the pool in large groups, moving and stretching to music. Aquatic therapy is one-on-one treatment in the water, utilizing the water's properties of buoyancy, viscosity and hydrostatic pressure to heal patients faster and give them a no-risk environment to receive therapy. When patients are educated about the benefits of water, they want to use the therapy pool.
It's also important to educate patients as to what, exactly, they can expect when they come to use the pool; how they will change clothes, what to where, where to go, how long the session will last, etc. This all makes a big difference in their confidence levels and expectations.
MARKET
Keitoria has found that it is important to educate and market extensively to emphasize the differences between aquatic therapy and land therapy. They must ensure that patients remember them and ask to use Holistic Occupational and Aquatic Therapy when they or their family members need physical, occupational or speech therapy. Keitoria says, "When we visit with physicians or patients, we let them know why we invested in aquatic therapy and what it can do for them and/or their patients."
For physical therapists, serious marketing skills usually are not as natural. Consider hiring a part-time marketing expert to make visits to referral sources, discuss your practice model, and create marketing materials. But still, don't underestimate the value of an occasional personal visit from you, the business owner.  Leveraging your time is a must, but building relationships of trust with referral sources is best done in person, by you.
Also, what media channels work best for you? Social media, print, billboards, radio, etc.? Keitoria recommends trying a bit of everything, determining what works best, and sticking with that approach for a pre-determined block of time.
INCLUDE
Be inclusive. Aquatic therapy benefits many disciplines of therapy, including physical, occupational and speech. Keitoria shares, "At our clinic, we offer all three. Studies show that water helps memory, proprioception, balance, and more. Speech therapists help their patients' breathing patterns for general voicing improvements as patients move in water with a healthy gait."
UTILIZE
In building an effective aquatic therapy program, you must utilize all of your potential revenue streams.
Offering private pay options is a great way to bring in patients who can't or don't want to use insurance. Private pay becomes more of a desirable option for clinic owners as insurance becomes more difficult to manage.
Wellness programs can be a great way to maintain patients on a long-term basis. A great goal is that every patient becomes a life-long part of the organization through a wellness program. From the very beginning of their treatment, Holistic Occupational and Aquatic Therapy makes them aware of the wellness program and encourages them to keep the gains they've achieved through a long-term exercise plan.
Merchandising is also a potential revenue stream and way to help your clients. When they return to their home pools or visit their community pool, many times they want to practice the exercises they've learned in your therapy pool. Sell them the tools to do this!
Aquatic therapy is gaining momentum in many US markets. By incorporating the principles of Educate, Market, Include and Utilize, Keitoria is building the relationships she needs now and will need in the future to help patients and build a strong business.
View the full webinar on-demand here>>