Developing, Opening and Managing a Successful Aquatic Therapy Program Webinar On-Demand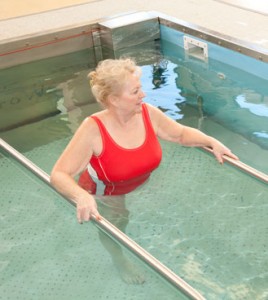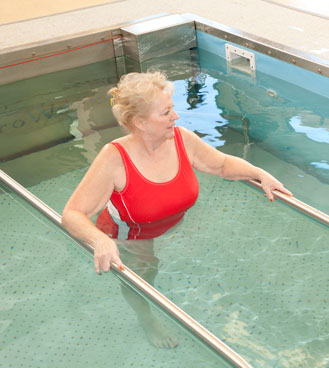 On February 24, 2016, we hosted the webinar, "Developing, Opening and Managing a Successful Aquatic Therapy Program."  Kathleen Kristoff, Regional Director, Athena Therapy located in Hudson, Ohio, presented key things to consider when developing an aquatic therapy program.
Kathleen has started a few aquatic programs at different locations and provided many lessons learned and success tactics. The goal of her webinar was to prep attendees on things such as staff training, safety, policies and procedures, equipment needs and setup tips, marketing ideas and strategies, pool maintenance and opening day suggestions.
Kathleen offered a few things to focus on as you begin considering aquatic therapy:
Know your market: what are your competitors doing, who do you want to reach, what is your niche?
Identify who will be providing this treatment: it is important to find an aquatic therapy advocate.
Plan to train your staff: make sure the entire staff is knowledgeable about the advantages of aquatic therapy and which patients may benefit.
Kathleen is a believer in aquatic therapy and understands the following properties of water that are beneficial to a variety of patients:
Buoyancy
Hydrostatic pressure
Viscosity
Specific heat
Once the advantages of starting an aquatic therapy program are understood and the basic considerations are fleshed out, there are other details for which to plan as the new program is beginning. Kathleen provided many detailed and useful tips for creating a successful and safe aquatic therapy program. A few of the suggestions she offered are below.
Watch the full webinar to hear all of her great ideas and practical tips!
Staffing and Safety

Always have at least one licensed professional with every patient near the pool.
Be sure to have easy communication from staff in pool area in case of emergency.

Policies and Procedures

Always start with a land evaluation to decide if aquatics will be appropriate.
Make sure the patient is medically cleared by the referring doctor or surgeon.
Provide clear signage with guidelines for showering and toileting before entering the pool.
Understand the appropriate patients to go in to the water.
Identify other potential concerns for your facility or staff (e.g., family members or pets in the pool area).

Equipment and Setup Tips

Make sure your setup is equipped with safety equipment for emergencies that may arise in the pool.
Have a plan for taking care of the pool with regular maintenance.
Designate a spot for chemical storage.
Consider additional items such as a mechanical lift or shower chair.
Stock the area with plenty of pool "toys," useful for all types of therapy.

Consider including locker rooms within the pool area.

Marketing Ideas and Strategies

Provide an opportunity, such as an open house, to put doctors in the water. This is when they will finally buy into it and see the value for their patients.

Go to local schools and show how your facility can help get athletes back on the field faster.

Visit local assisted living facilities and offer aquatic therapy to work on balance and keep residents safer.

Pool Maintenance

Come up with a good process for cleaning filters.
Identify what records are required by state department of health.
Make a plan for who will order chemicals, balance the pool and keep the pool room clean.

Opening Day/Open House

Have someone in the pool to show its great features and benefits.
Invite people in the water. If they are unable or unwilling at the time, give them a ticket to come back to try it out at a later date.
The great, practical tips that Kathleen shared are ones that she has implemented when starting her aquatic therapy programs, such as the one currently at Heritage of Hudson in Hudson, OH. This webinar helps to take the guesswork out of creating a plan for an aquatic therapy program.


Following the webinar, Kathleen fielded questions from the attendees. A few of those are below:
Do you use the pool for any programs specifically designed to reduce falls and improve balance?
Yes, we have done specific outreach to test people in the community and then put them in the pool to improve their balance and reduce their risk for falls.
Do you have any strategies for patients not comfortable with swim suits, to get them in the pool?
If the issue is a physical one, we can get an OT to help them and can bill for it. If the patient is not comfortable in a bathing suit or OT is not an option, we encourage them to wear a halter top and tshirt with a pair of shorts.
Do you offer private pay sessions, and if so, are they supervised?
Yes, we do offer private pay session and we hired nursing assistants who were trained to oversee these sessions.
Have you done any programming with pediatrics and if so, what differences exist?
The pool is awesome for kids!  We have used it a lot. The biggest difference is the toys we use. It is important to be creative with tactics such as making games, playing basketball, offering methods to engage the child and encouraging their family to be poolside.