For one Facility, HydroWorx is a Necessity
Executive director of Country Meadows Retirement Communities, Kim Eichinger, speaks very highly of the HydroWorx pool. For her facility, the HydroWorx aquatic therapy pool and underwater treadmill is something they could not live without. They are a great form of exercise for a broad range of residents.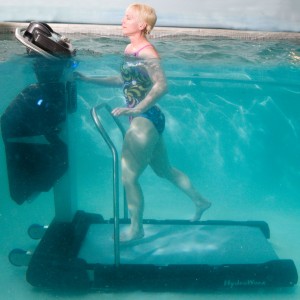 From the McKnight's article, I couldn't live without…HydroWorx Underwater treadmill, Kim discusses the importance of the underwater treadmill for her residents. The 92 degree water,which the treadmill is placed in, creates a comfortable environment for the elder residents to exercise in. Eichinger says that walking on underwater treadmills allows for a more natural gait, which works the muscles more.
"We like it for just about everybody. I like to use it for people who may not be able to follow exercise routines, but for whom walking comes really naturally. It's great for people with balance issues or people who are fearful of walking on land." Eichinger says.
Exercising underwater allows for more mobility than on land. The water takes almost all of body weight off the patient, therefore making it easier to do just about everything. For example, one of Eichinger's patients utilizes a walker on land, but on the underwater treadmill she is able to run!
The HydroWorx underwater treadmills and aquatic therapy pools can be used for a variety of cases and patients. One option is for low-impact cardio workouts and to assist elderly residents with gait and balance training.  Additionally, the pools feature resistance therapy jets for enhanced rehabilitation conditioning and a massage hose.