Aquatic Therapy for Military Members and Veterans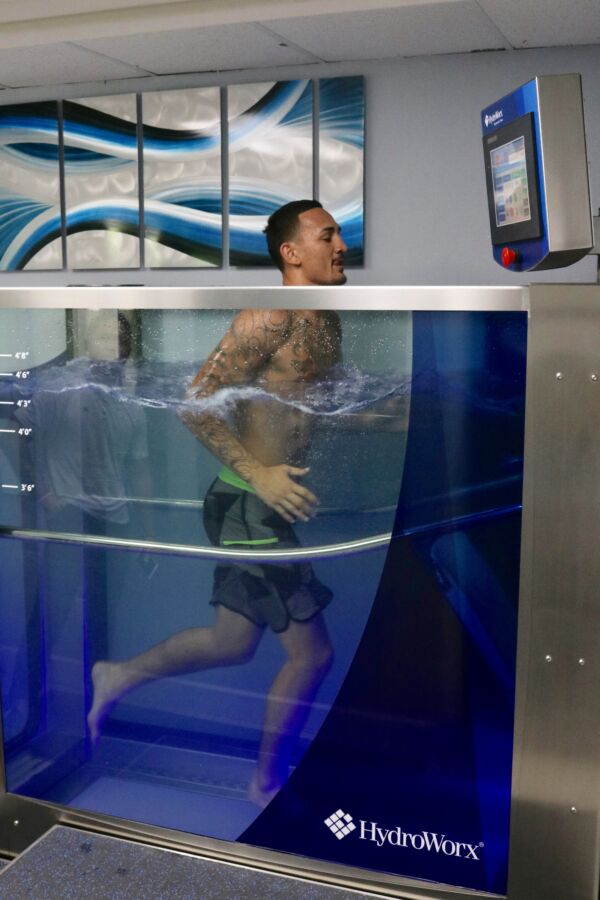 HydroWorx is proud to provide world-class care to military members and veterans throughout the country. Our products are used to treat recovering warriors preparing for active duty or returning to civilian life. These brave men and women do so much for our country, and we are honored that they utilize HydroWorx's water solutions to improve their lives. We want to take a moment to thank all who devote their lives to ensuring our safety and freedom.
Significant research shows the benefits of water submersion and the healing properties water has with rehabilitation. All of our products combine the physiological benefits of water with unique technology to provide optimal treatments and outcomes. Our HydroWorx 1200 and 2000 Series pools are popular for military installations because they include moveable floors with variable floor depths, ensuring all levels of participates the opportunity to safely and comfortably rehabilitate. Additional technology included in our products such as the underwater treadmill, camera systems, jets, and massage hose provides the highest quality of aquatic therapy, allowing participants to reach their goals. Some of the benefits our veterans have experienced while utilizing our water solutions include:
Using the variable floor depth to allow for zero entry for patients with physical limitations or in wheelchairs.
Utilizing warm water and buoyance to decrease their pain while exercising.
Increasing their confidence and outlook while they quickly regain strength and ability.
Using the visual feedback from the underwater cameras to enhance their treatments.
Utilizing the treadmill and jets to challenge them in a safe environment.
Decreasing stress and anxiety with the deep tissue massage hose.
We are honored to partner with the military and offer our unique water solutions to rehabilitate and train these extraordinary individuals. HydroWorx is proud to have our products enhancing lives in the following government locations:
Naval Special Warfare Group 4
Naval Hospital Jacksonville
Tampa Polytrauma Rehabilitation Center
Special Boat Team 22
North Carolina Veterans' Homes
Kinston & Swannanoa
Fort Belvoir Army
Minneapolis VA Health Care System: Spinal Cord Injury & Disorder Center
Wounded Warrior Program at Naval Hospital Camp Pendleton
NASA
Hanover Army Base
Bangor Maine Veterans' Home
To learn more about how active military members, injured warriors, and veterans utilize our cutting-edge aquatic therapy technology. Visit our website