The K900: A product 25 years in the making
Nearly 20 different products that utilize water to enhance the rehab and recovery experience have been offered by HydroWorx since the company began in 1997.
Every product developed has solved customer challenges like needing roomier pools, deep well options, finding a way for small spaces to still offer hydrotherapy, and improved technology for monitoring progress.
Ironically, none of the products offered have ever been developed to serve what was the original source of inspiration for HydroWorx's world-renowned aquatic technology.
Until now.
After 25 years, the same foundational technology behind each HydroWorx has now been adapted to serve what was the catalyst for it all: animals.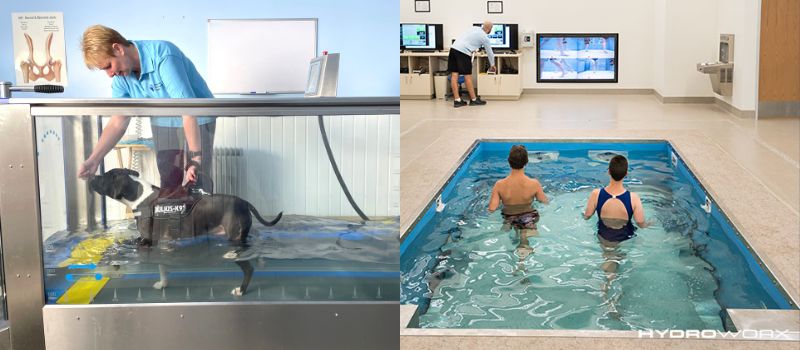 Why Animals Matter to HydroWorx
HydroWorx's founder suffered from a traumatic brain injury as a child and lost his ability to walk. He used pool-based aquatic therapy to build strength and balance. Eventually, to the surprise of the community, his walking was restored.
This initial encounter inspired a life-long mission to bring the healing power of water to anyone recovering from injury. Years later he became a doctor and started working to make this dream a reality.
One day, after seeing a horse use an underwater treadmill contraption to recover from a race at a track, he was determined to develop a similar system for humans. Thus began the story of developing HydroWorx's technology and flagship underwater treadmill, the 2000.
History of Customer-Centered Innovation
As the landscape of recovery and rehab continues to change through the years, HydroWorx heavily relies on customer insight and feedback for decisions regarding product design, material, features, function, and service.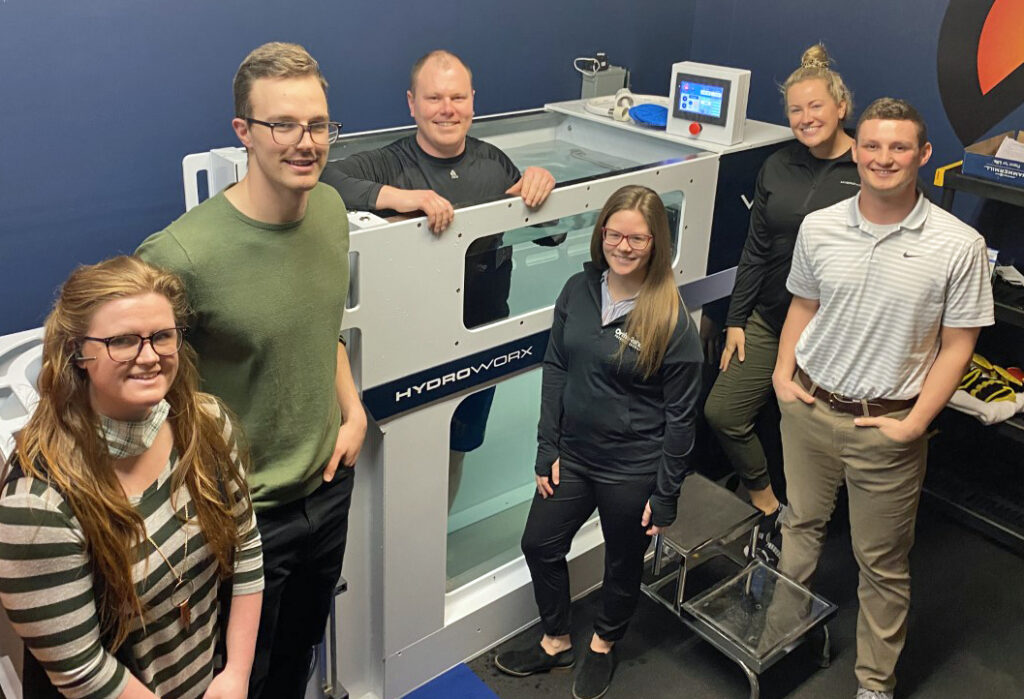 Together, some of the world's best clinicians, Athletic Trainers, and athletes, have contributed to creating HydroWorx's superior line of hydrotherapy solutions. Found all around the globe, these products have been trusted and relied on for countless scenarios including:
Rehabilitating patients from devastating strokes
Preparing elite athletes for worldwide competitions
Research studies to validate and improve the effectiveness of hydrotherapy
Supporting our country's wounded veterans through their recovery journeys
Helping children with physical challenges take their first steps
Return to play programs for our nation's favorite professional athletic teams
Building confidence and balance in seniors for improved quality of life
Hydrotherapy expertise derived from these experiences, along with a historically innovation-centered mindset, were the perfect partnership to support the company's most recent milestone: offering HydroWorx-backed technology to the veterinary industry.
Introducing HydroWorx to Veterinarians
The K900, an underwater treadmill for canine rehab, is an extension of the commitment set by HydroWorx's founder to bring aquatic rehab to as many lives as possible.
Some of HydroWorx's most recognized features are incorporated into the K900's design including:
World-renown underwater treadmill technology
Touchscreen control panel
Patented two-stage door latch for safety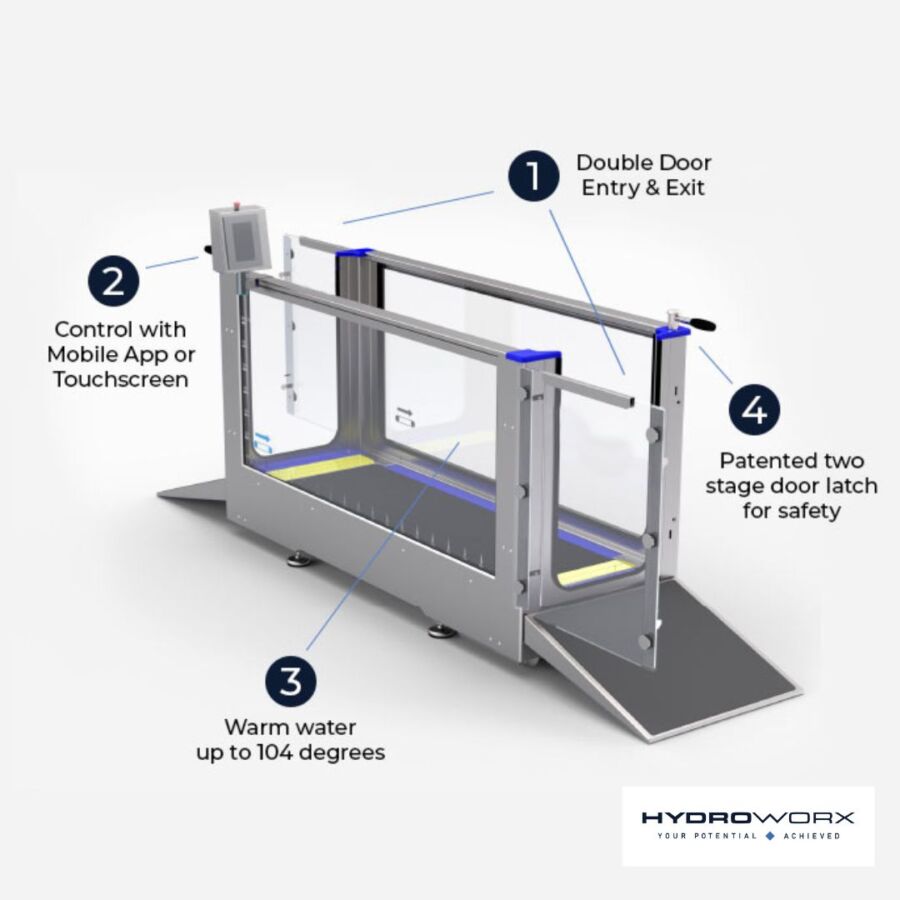 The K900's custom double-door entry/exit system is in direct response to veterinary industry professionals' insight into canine behavior. Other underwater treadmills for veterinary clinics have only one door for entry and exit. Dogs are then required to turn around while contained within the unit to exit the same door that was used to enter; a movement that can unfortunately cause dogs to feel stress and anxiety.
The K900's walk-through dual-door system provides a relaxing and easy way for dogs to safely enter and exit the unit, for the first time in canine hydrotherapy history.
Veterinary clinics that choose the K900 for canine hydrotherapy:
Benefit from HydroWorx's commitment to aquatic innovation
Become advocates for the future of veterinary hydrotherapy 
Are a valued member of HydroWorx's history and evolving story