The Advantages of Anti-Gravity Rehab Underwater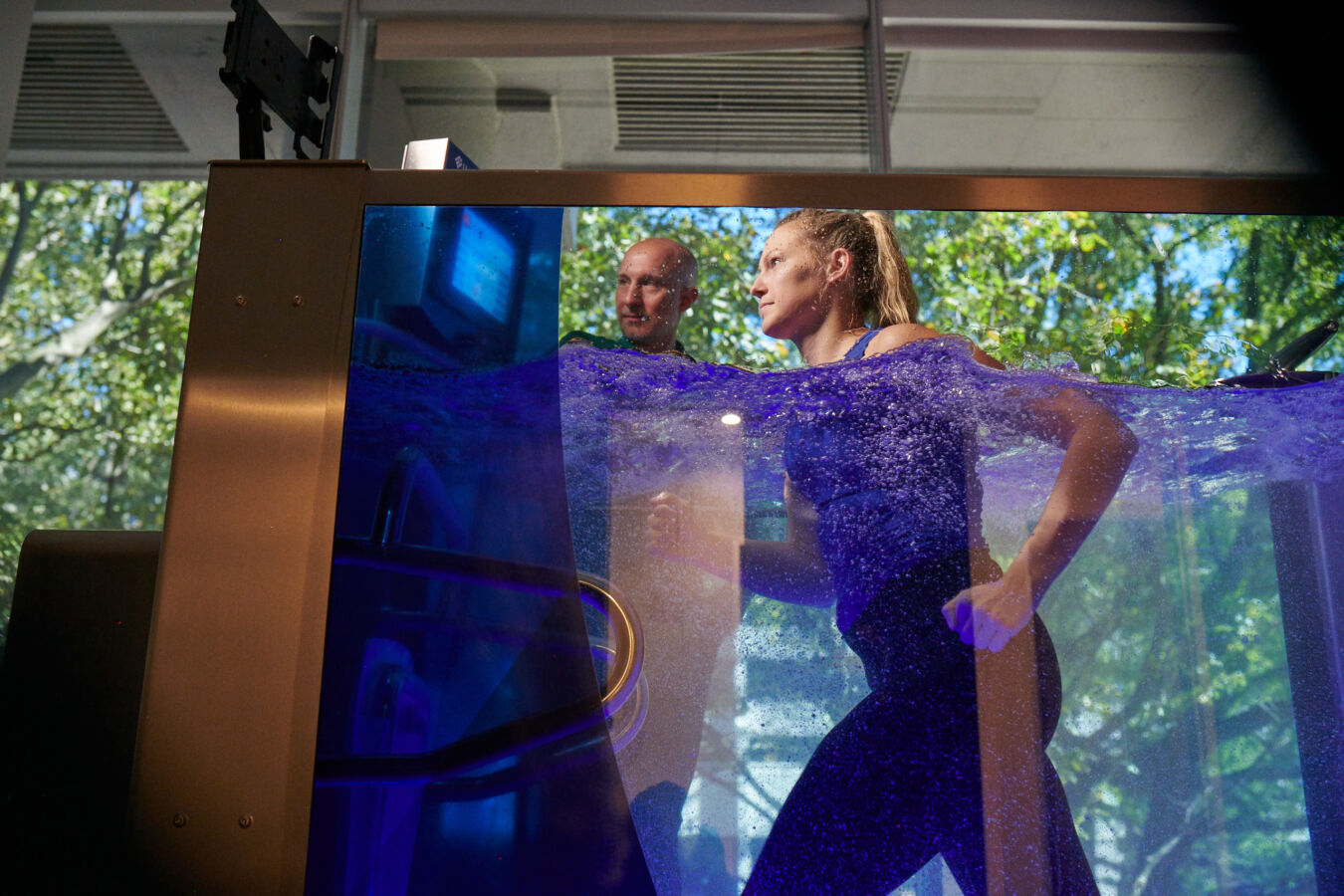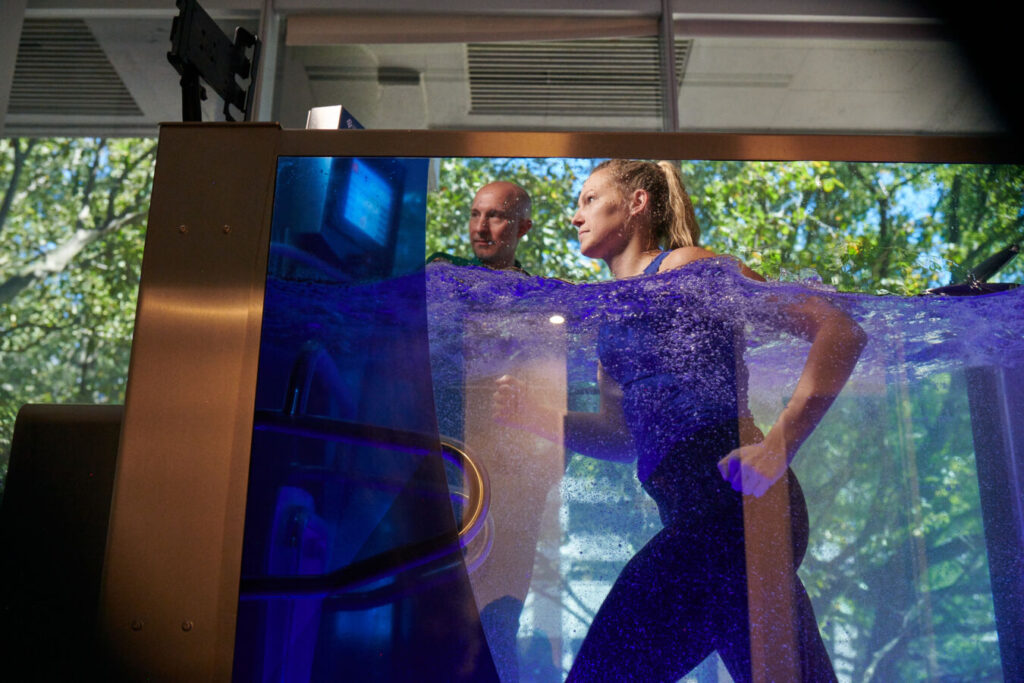 HydroWorx therapy pools provide the equivalent of a zero-gravity environment, ideal for patients who have limitations or special considerations that prohibit land-based exercise, but with the added benefits of water. Physical therapists and athletic trainers both rely on anti-gravity treadmill training in an aquatic therapy pool to unweight patients and athletes, while also tapping into the natural healing properties of warm water. The HydroWorx line of products is ideal for a number of clinical applications in which creating a low-gravity, low-impact environment can contribute to positive patient outcomes.
Benefits of Exercise on an Underwater Zero Gravity Treadmill 
Low-impact exercise on an underwater, no-gravity treadmill has a number of significant benefits clinicians can take advantage of:
Increased buoyancy: The zero-gravity environment of an aquatic therapy pool can support between 20-100% of a patient's body weight depending on the level of immersion — the more of a patient's body that is submerged, the less they'll feel the effects of their weight as they exercise. The moveable floors that come standard on HydroWorx 2000 and 1200 Series pools make it easy for clinicians to adjust the amount of buoyancy as a patient progresses.
Decreased pressure on joints: Low-gravity exercise decreases pressure on joints, providing patients with a pain-free environment in which to move. The decreased gravity combined with the warmth of the water creates an increased range of motion that allows patients and athletes to perform exercises they may not be able to do comfortably on land.
Building muscle strength and endurance: Athletes rely on low-gravity treadmill training to build endurance without the risk of injury while also increasing lean muscle mass by working against the natural viscosity of the water.
Preventing falls and injuries: The increased buoyancy when exercising on an underwater treadmill makes it easy for children and aging adults to exercise, gain strength and practice movements in multiple planes of motion without the risk of falls.
Challenging all planes of motion: Patients and athletes working on an underwater treadmill can work in all planes of motion to address core strength, join mobility, balance and change of direction speed.
View Our Products     Find a Pool Near You
Underwater Anti-gravity Treadmill Training Applications 
The benefits of underwater anti-gravity treadmill training lend themselves to a variety of clinical applications:
Rehab: Post-surgery andpost-injury patients who cannot bear weight on their own can benefit from zero-gravity treadmill exercise. Recovery time after ACL surgery has been clinically proven to be reduced by regular exercise in an underwater therapy pool.
Fitness: Muscle strength, cardiovascular function, flexibility and endurance are positively impacted by exercise on an underwater treadmill. Elite athletes can use the increased buoyancy of an underwater environment to push themselves in a low-impact environment without fear of injury.
Obesity: Many obese patients have trouble supporting their weight when attempting to exercise. Use of an anti-gravity treadmill minimizes this difficulty by reducing body weight by anywhere from 20-100%. Clinical studies of obese patients have shown that exercise on an underwater treadmill led to reduced BMI, percentage of body fat,and waist-to-hip ratio with lowered risk of injury and perception of effort.
Research Studies and Recommended Exercises 
We've compiled several research studies supporting the benefits of exercise on a zero-gravity underwater treadmill — visit our research library and view a selection of our clinical, peer-reviewed findings in detail. We also have a collection of videos online documenting case studies and outlining recommended exercise protocols for patients with a variety of ailments.
The construction-free HydroWorx 300 Series offers all of the benefits of anti-gravity water therapy in a small footprint of space. The 300 Series makes aquatic therapy and its restorative values available to nearly any physical therapy clinic, retirement community or athletic facility in the world. No construction is required and it can fit through a  36" door. Its compact size means aquatic therapy can now be available right next to the fitness equipment in your wellness center, alongside your static pool in the aquatic center or even next to the land-based therapy equipment in your PT department.
Learn more about our construction-free underwater treadmill system that requiring only a small footprint of existing space>>