Rescue Puppy Uses Canine Underwater Treadmill for Post-Surgery Rehab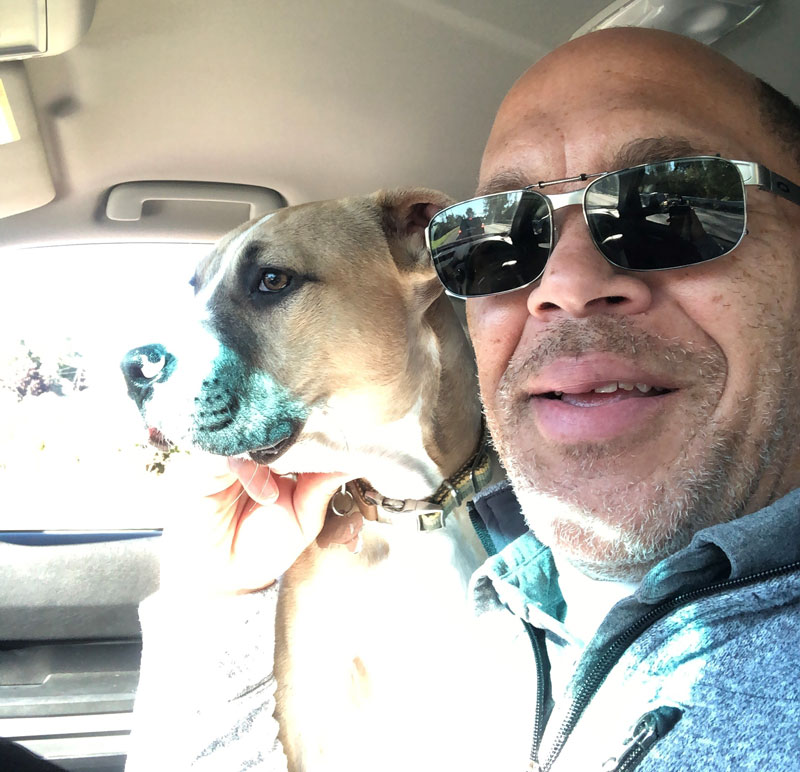 Meet Ozzy, the rescued boxer mix puppy of HydroWorx's very own Mike McHugh, and one of the very first patients to use the technology of HydroWorx's K900.
When we introduced the K900 underwater treadmill, we were excited to begin offering advanced hydrotherapy technology to animals and the veterinary community.
However, we never imagined one of our own team members would be among the first to rely on the K900's design for their beloved canine's recovery journey!
Though a tragic incident for little Ozzy, the progress he's made in just a few weeks is an incredible example of how powerful hydrotherapy can be for rehabilitation.
About Ozzy's Injury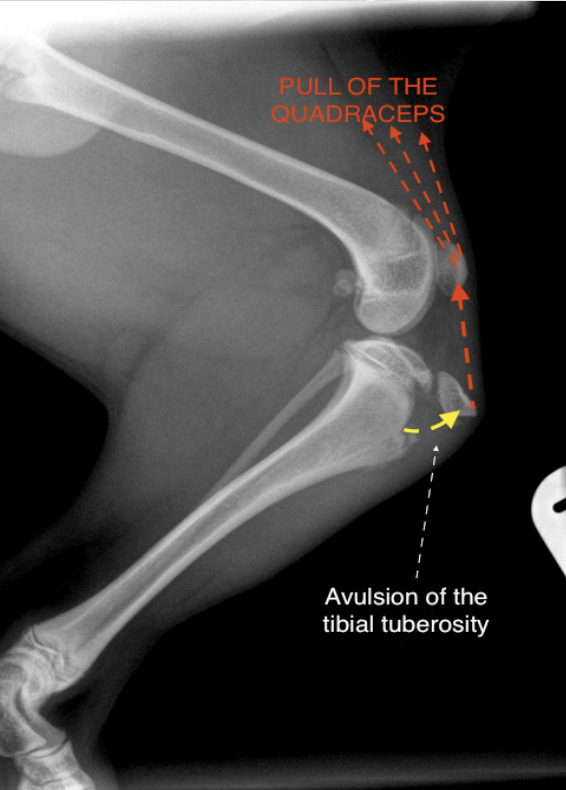 In October 2022, Ozzy sustained tibial tuberosity avulsion, requiring surgery on both rear legs.
In tibial tuberosity avulsion (seen in young canines) a small piece of bone, the tibial tuberosity, is displaced from the shinbone or tibia by the pull of the quadriceps muscle group.
Image Credit: VetFix
About Ozzy's Recovery
Roughly two weeks after corrective surgery, Ozzy's veterinary care team incorporated hydrotherapy, by way of an underwater treadmill, into his recovery program in addition to land-based exercises.
Tibial type of injury can, unfortunately, be quite painful, making hydrotherapy an ideal rehab modality for Ozzy. Through hydrotherapy, Ozzy's body weight is decreased, relieving pressure on his joints and providing him with stability as he walks.
Underwater Treadmill Exercise Progress
Set 1
Set 2
Set 3
Set 4
Week 1
5" water
30 seconds
@ 0.3mph
5" water
30 seconds
@ 0.3mph
5" water
1 minute
@ 0.4mph
Week 2
11" water
2 minutes
@ 0.5mph
14" water
2 minutes
@ 0.7mph
14" water
2 minutes
@ 0.85mph
Week 3
13-14" water
1 minute
@ 0.9mph
13-14" water
4 minutes
@ 1.09mph
13-14" water
4 minutes
@ 1.1mph
13-14" water
2 minutes
@ 1.2mph
Week 1 highlights:
This was Ozzy's very first rehab session!
He was able to bear weight on his right rear leg better than his left rear leg.
His right rear leg had more swelling and greater decrease of flexion with the hock.
Week 2 highlights:
Ozzy gained confidence this week. His tail was up by the end of his session!
His weight bearing, swelling, and ROM all showed improvement.
Week 3 highlights:
Ozzy is gaining muscle mass in his right rear leg! There is a 2cm difference in muscle mass from right to left.
ROM continues to improve, and swelling is down.
Mild weight bearing on his left hind leg.
Pain and Gait Assessment Progress
| | | |
| --- | --- | --- |
| | P | Walk |
| Week 1 | 0.5/4 | 2-2.5/4 |
| Week 2 | 0.5-1/4 | 2/4 |
| Week 3 | 0.5-1/4 | 1-1.5/4 |
In addition to hydrotherapy, Ozzy is also completing land-based exercises including static stands, ROM exercises, cavaletti, weaves, laser therapy, sit-to-stands, circle walks, backward walks, and more.
Walking on the underwater treadmill gives Ozzy's body the much-needed opportunity to increase range of motion, build strength, and reduce potential pain.
---
Get Started With Hydrotherapy At Your Clinic
Find out what makes our HydroWorx K900 the most advanced underwater treadmill for veterinary rehab.