Design Trends for Athletic Hydrotherapy Rooms
Over the last 25 years, we've helped hundreds of athletic facilities create the hydrotherapy rooms of their dreams. It is amazing to see that, no matter the aesthetic, our underwater treadmills and plunge pools look stunning in any environment.
What's new in hydrotherapy room designs for sports facilities?
5 Hydrotherapy Room Design Trends In Athletic Facilities:
Wood Accents
Whether walls, ceiling, or floor, wood accents have a luxurious tone and bring contrast to traditional tile.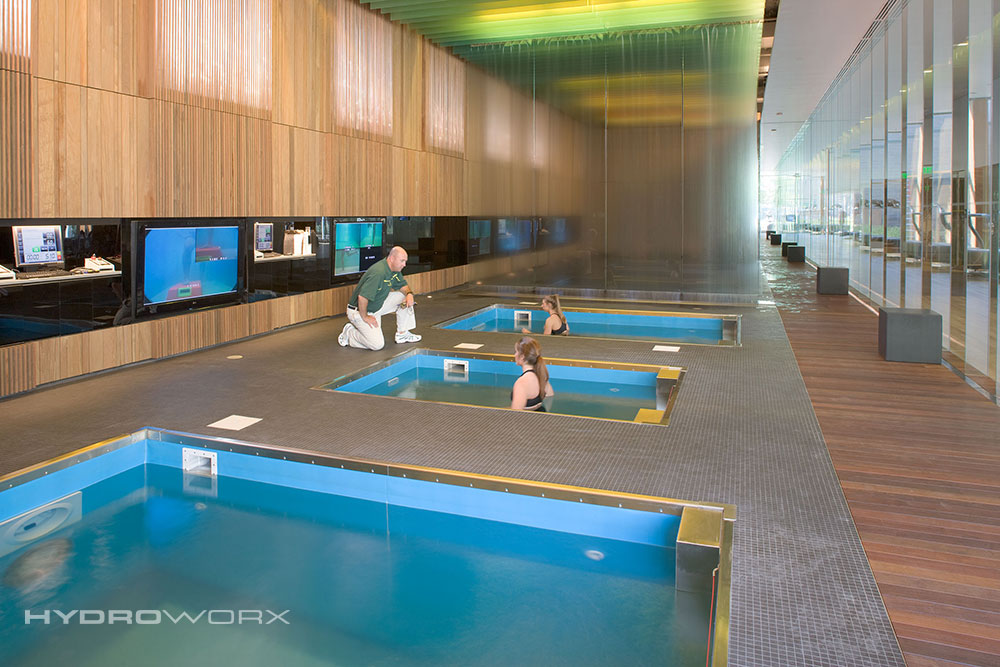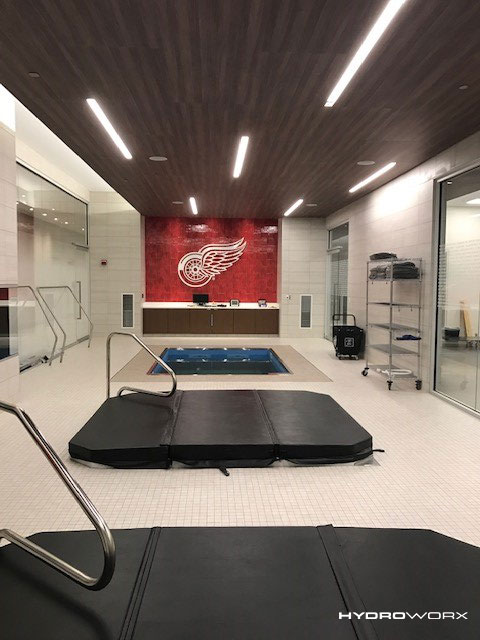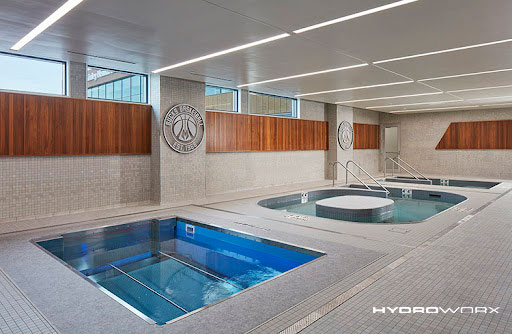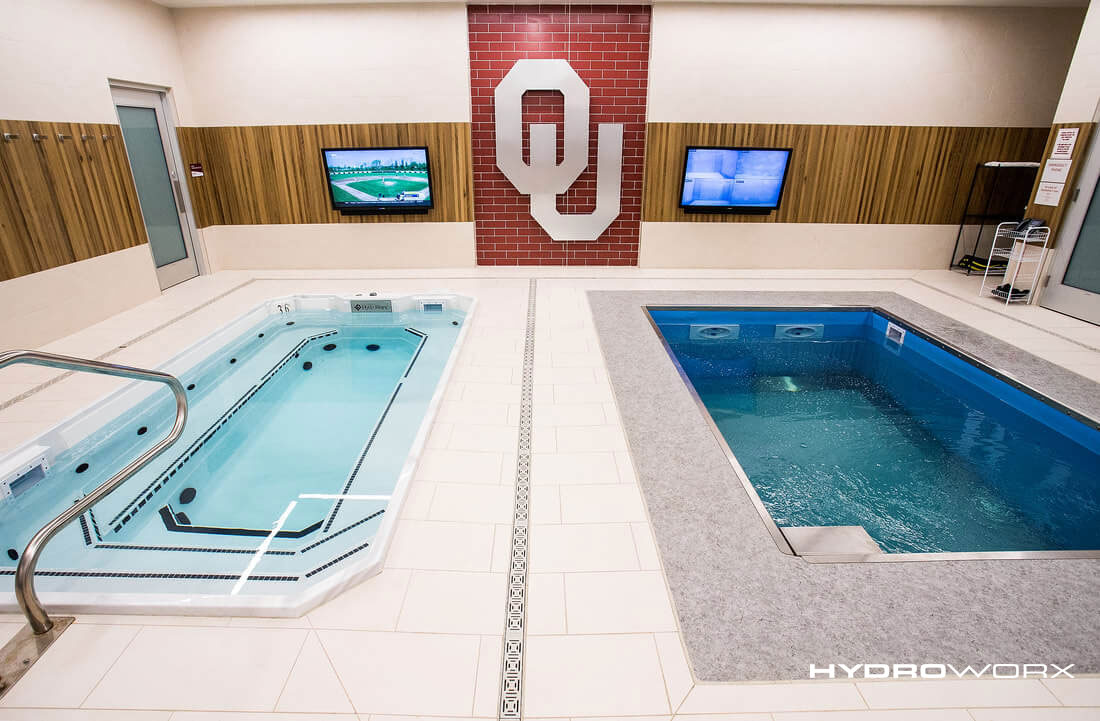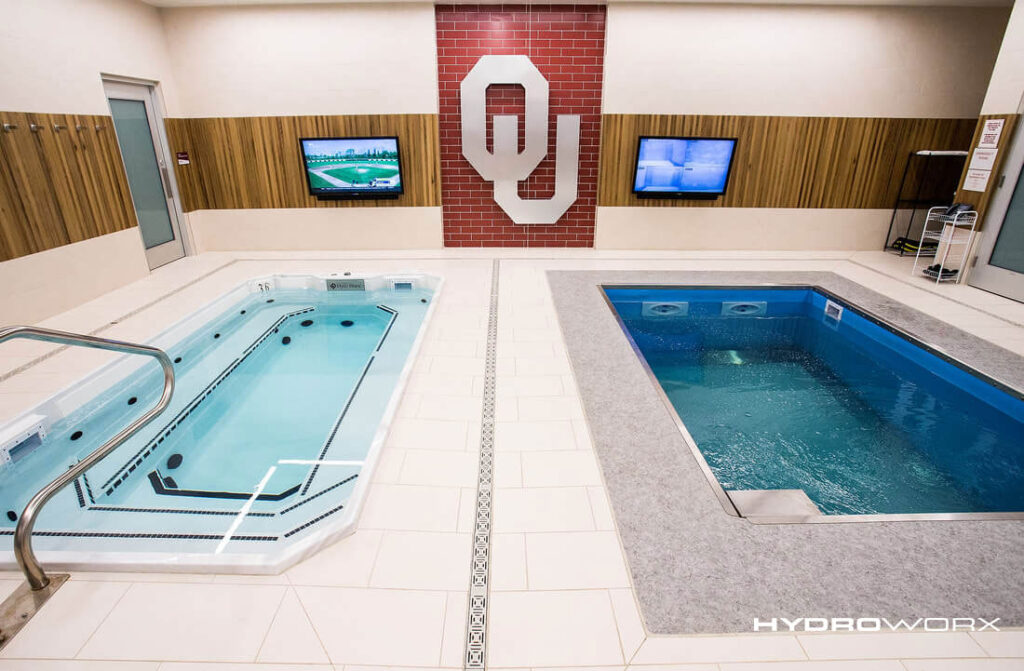 Stone Walls
Incorporating stone into an athletic facility reinforces the feeling of strength throughout a team.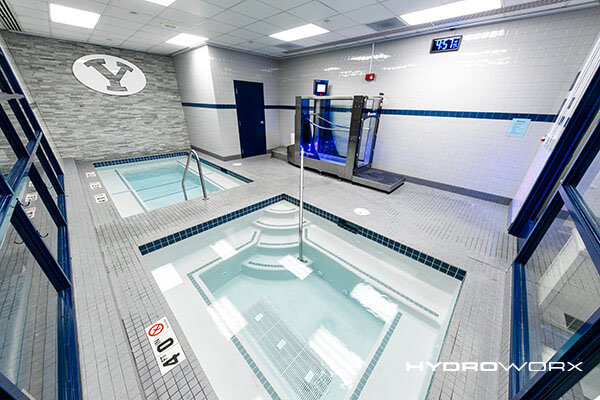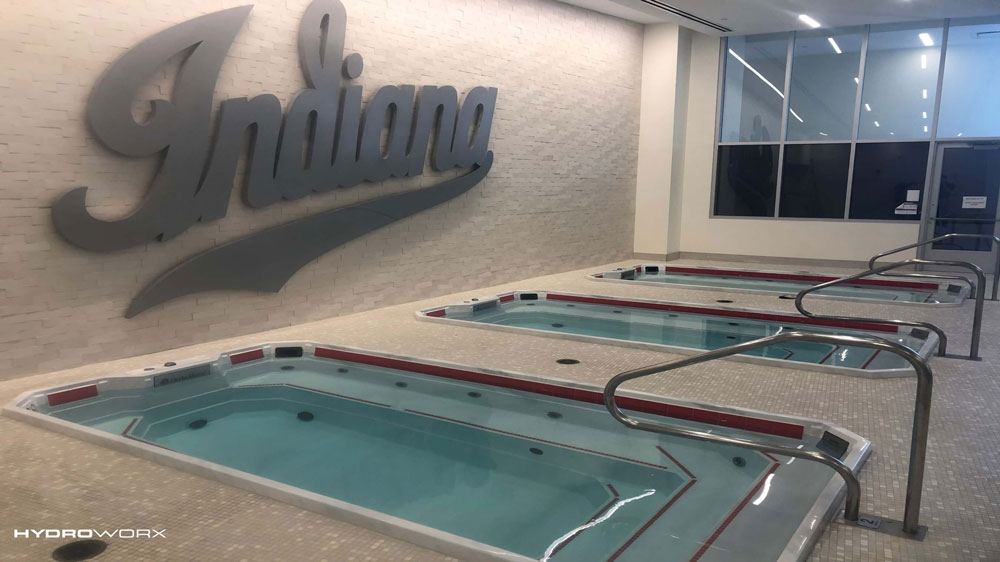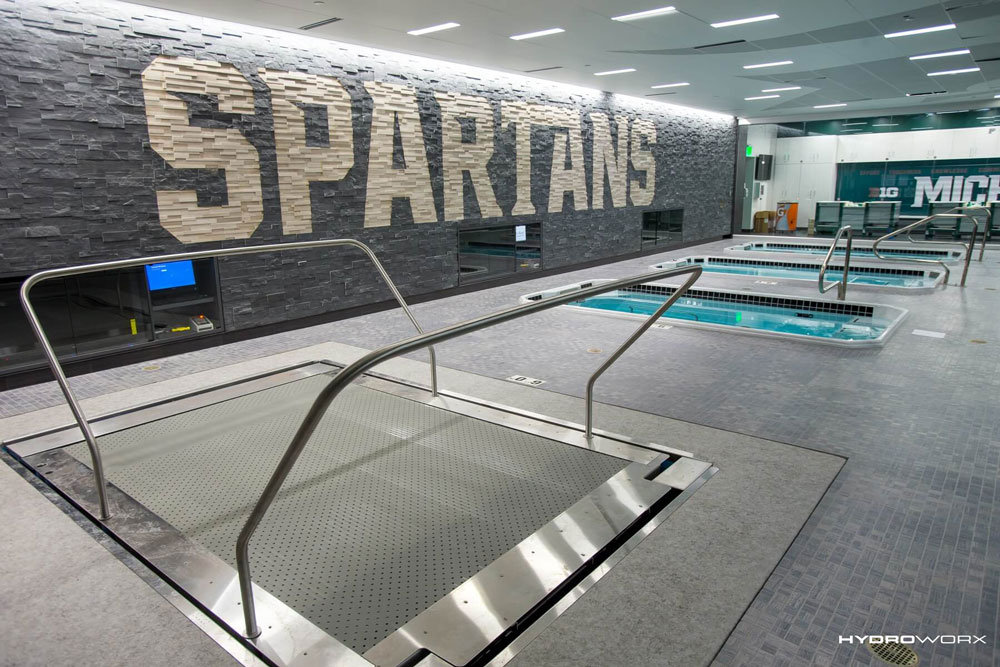 Side-by-Side Plunges
Hot and cold water therapy helps treat and prevent injuries, keeping players at maximum performance and available all season.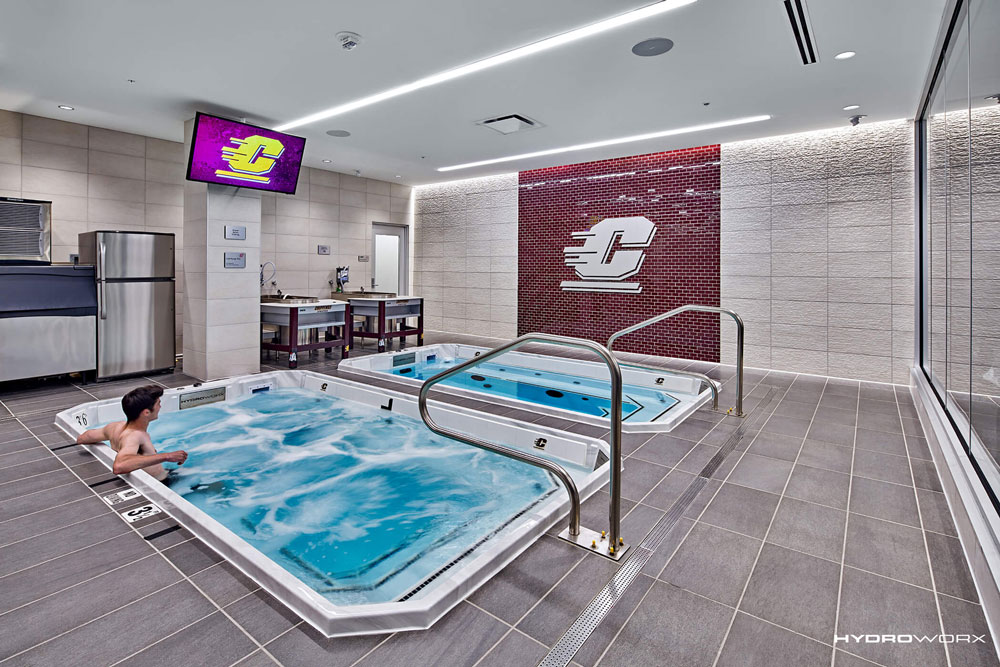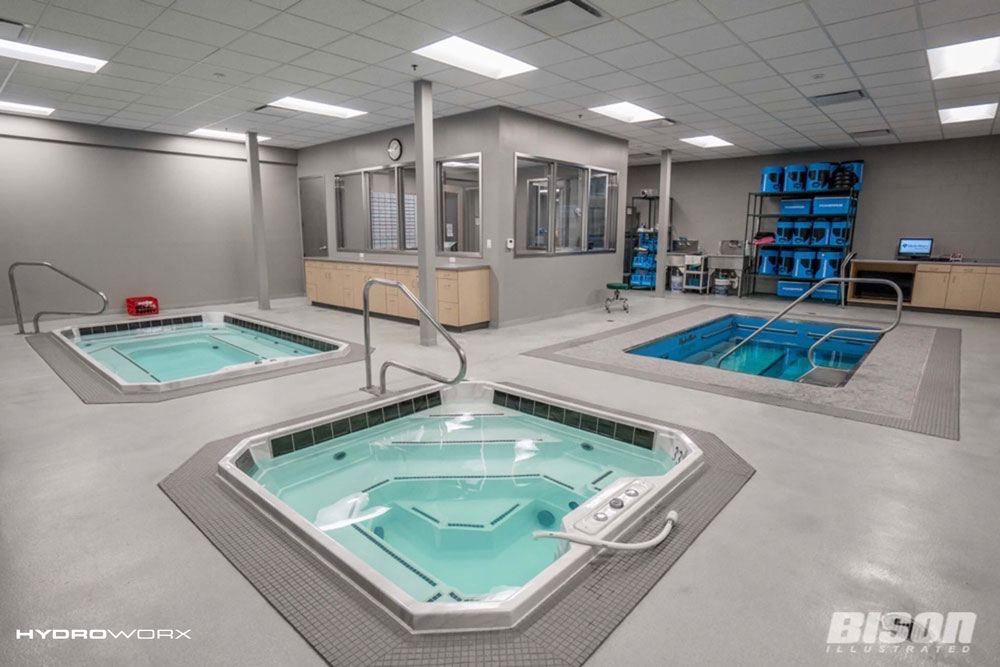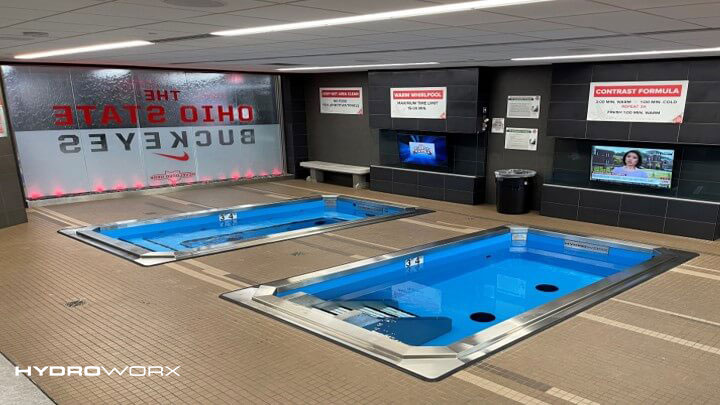 Team Logo Branding
This is a timeless trend that works for any style space, whether back-lit, raised, painted, or tiled.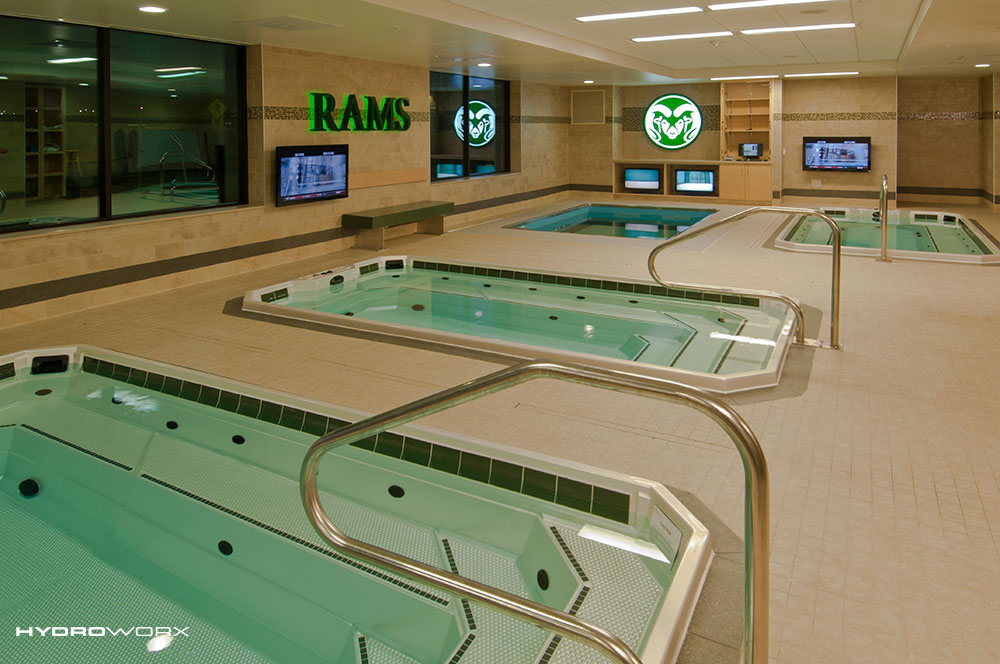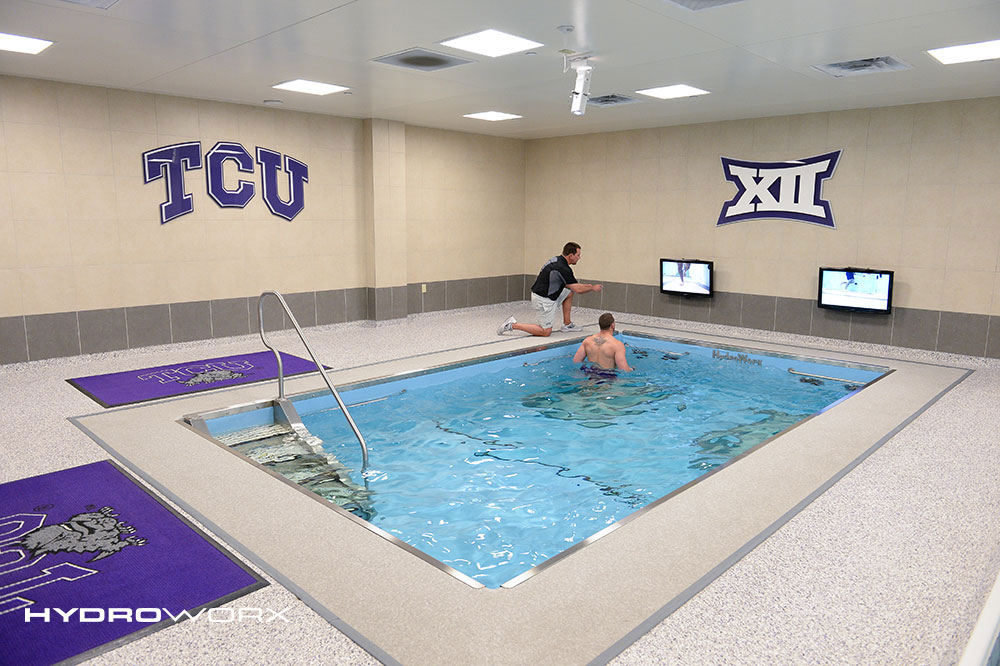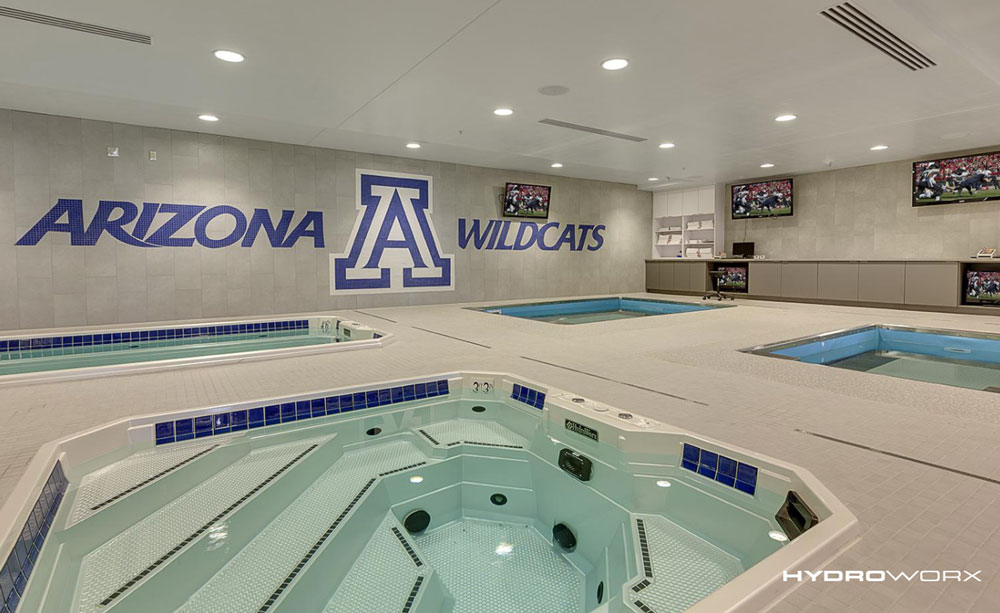 Glass Walls
Glass walls create the feeling of a designated space without feeling separated from the rest of your facility.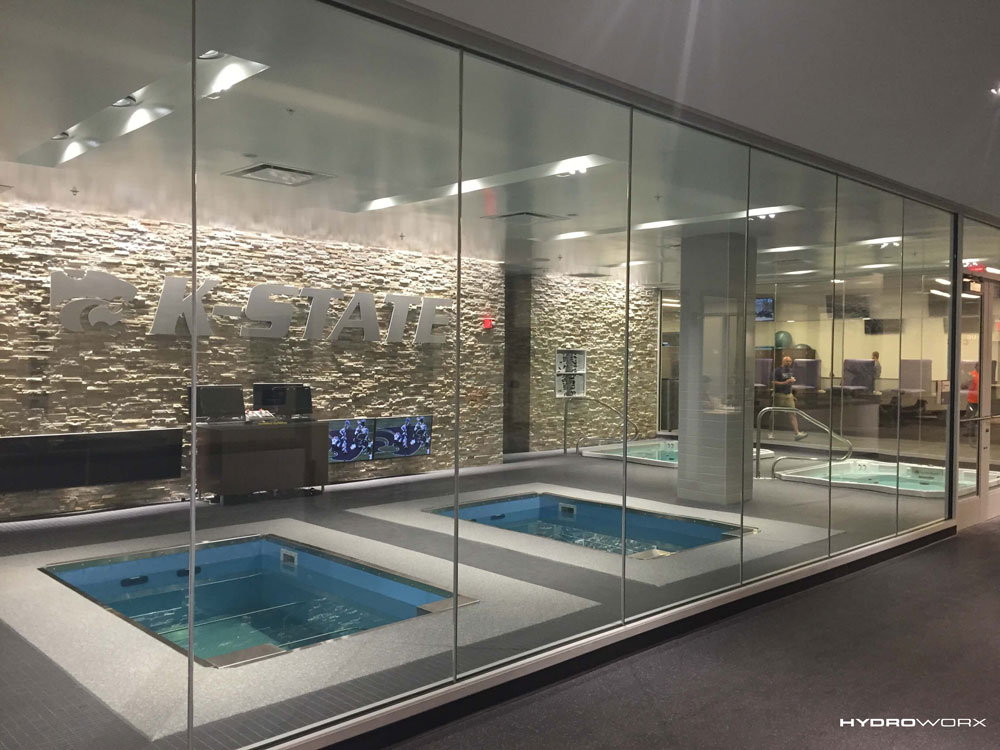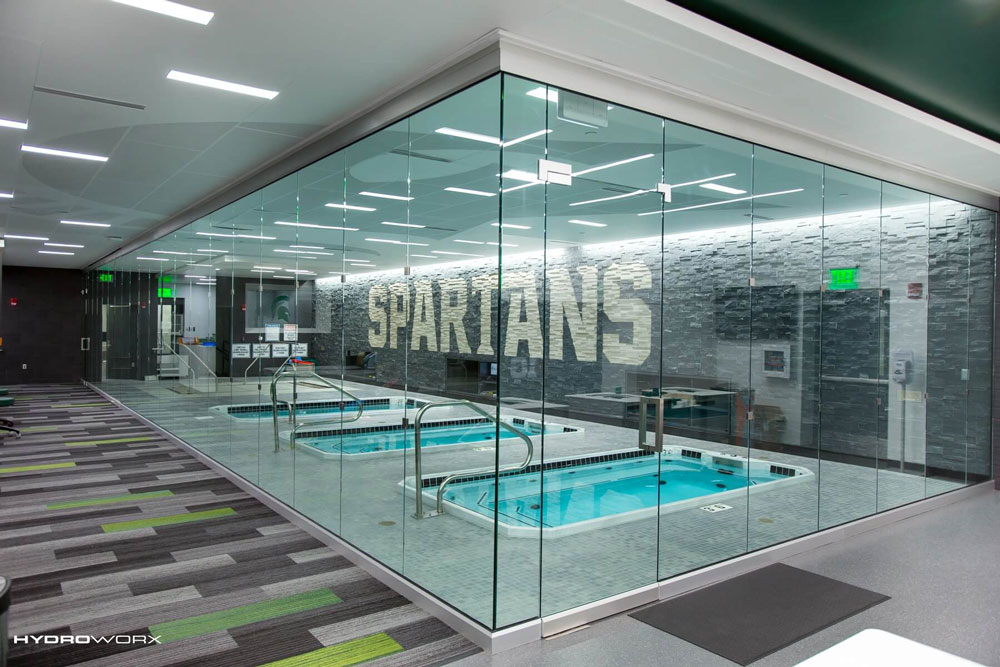 Design Your Hydrotherapy Room With Us
Find out which HydroWorx products are best for your facility by speaking with one of our team members or downloading a product comparison guide.