Announcing the First Ever HydroWorx Underwater Marathon!
James R. Andrews, M.D., Athlete's Performance & HydroWorx join together to raise money for Eagle Fund with the first ever Underwater Marathon on September 9, 2012.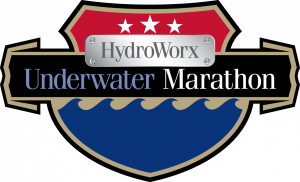 The Eagle Fund, a designated fund within the Andrews Institute Foundation, enables wounded warriors to rehabilitate at the Andrews Institute for Orthopaedics & Sports Medicine and Athletes'
Performance using proven technologies including water therapy and conditioning on a revolutionary HydroWorx 2000 Series pool with adjustable underwater treadmill floor depth.
Athletes' Performance, the industry leader of integrated performance training for the world's elite athletes, works hand-in-hand with the Andrews Institute, the leaders in orthopaedics and sports medicine, to create an individualized and comprehensive "Intensive Restoration Therapy" program for each Eagle Fund recipient. The integrated training system incorporates performance training, nutrition, and physical therapy. As one Eagle Fund enrollee noted, "When I thought it was over and didn't really know what to do, my family at Athletes' Performance gave me hope to continue to do what I've been called to do."
"The opportunity to support wounded warriors is an honor and an opportunity that we take very seriously," said Mark Verstegen, founder and president of Athletes' Performance. "The sacrifice that they have made is immeasurable, and we are dedicated to using all of our specialists, resources, and equipment that we can to support their physical needs and goals through the Eagle Fund."
"The Eagle Fund provides wounded warriors access to the highest quality of care possible," notes Alex Lincoln, Founder of the Eagle Fund. "They give their best to protect us; we need to give our best to support them when they need our assistance. Donations raised via the HydroWorx Underwater Marathon will help us achieve our goals and get our men back in action."
"Forward-thinking events such as this underwater marathon will help garner public support that makes dramatic improvements in the lives of our military," said Dr. James R. Andrews. "Not only do we feel that it's our obligation to give our best care to those who have risked everything to protect our freedom, we welcome others to help us in our efforts to make fundamental changes in the treatment of injured military warriors."
"We are passionate about supporting the Eagle Fund's mission," says Anson Flake, CEO and co-founder, HydroWorx. "Offering these men a chance to return to battle or enjoy the highest quality of life at home by raising monies with the Underwater Marathon is a natural fit for our company."
The HydroWorx Underwater Marathon will be held on Sunday, September 9, 2012, in Hershey, Pa., beginning at 7am at Tröegs Brewery. The marathon will allow individuals and corporate teams to raise monies for the Eagle Fund by running 5K, 10K, half-marathon or marathon distances on HydroWorx X80 underwater treadmills.
To learn more about this event, visit the Underwater Marathon official website.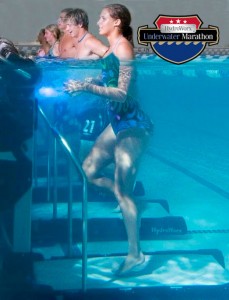 *Join Middletown company HydroWorx, and Eagle Fund Founder, Alex Lincoln, as they host a media event (Tomorrow) Thursday, April 26, from 2-4 p.m. at Tröegs Brewery, Hershey, to announce the first Underwater Marathon to help heal wounded Special Forces soldiers. An operational underwater treadmill, which will be featured during the Underwater Marathon, will be on display and available for test runs.
About Eagle Fund
The Eagle Fund, a designated fund within the Andrews Institute Foundation, was formally developed by the Andrews Institute and Athletes' Performance—Florida in 2010 to support wounded warriors in their pursuit to return to active duty. The mission of the Eagle Fund is to provide fast access to best-in-class restoration, training and education to participants by removing the financial barriers preventing them from achieving the highest level of performance imaginable. For more information, click here.
About Athletes' Performance
Athletes' Performance, created by Mark Verstegen in 1999, is the industry leader of integrated performance training, nutrition, and physical therapy for elite athletes with world-class facilities in Phoenix, AZ; The Home Depot Center, near Los Angeles, CA; The Andrews Institute in Gulf Breeze, Florida; and at Fieldhouse USA in Frisco, TX. Athletes' Performance has trained many of the top champions in sport, including five #1 overall NFL draft picks (2006 – 2010), the German National Soccer Team, and countless champions in baseball, soccer, tennis, golf, basketball, and hockey. For more information, visit https://teamexos.com.
About Andrews Institute
Located minutes from Pensacola, Fla. in Gulf Breeze, the Andrews Institute for Orthopaedics & Sports Medicine provides world-class care and service for the athlete in everyone. More than 40 physicians and medical experts provide top-notch service in specialties ranging from orthopedics and sports medicine to ophthalmology, joint care and neurology, and is accessible to everyone. It is the world's only facility offering surgery, diagnostic imaging, rehabilitation, research and athletic performance training all on one campus. The one-of-a-kind center focuses on the prevention, treatment and rehabilitation of musculoskeletal injuries while using the expertise of nationally and internationally renowned orthopedic surgeon James R. Andrews, M.D. Dr. Andrews is best known as physician to some of sport's greatest professional athletes. For more information, visit https://www.TheAndrewsInstitute.com.
About HydroWorx
HydroWorx, based in Middletown, Pennsylvania, offers a wide range of underwater treadmill pools, portable underwater treadmills, and peripheral products and services. Over 15,000 athletes and patients a day utilize HydroWorx technology to recover from injuries and health conditions. More information about HydroWorx can be found at https://www.HydroWorx.com.