8 Ways to Stay Active as You Age
For the ICAA's 2013 Active Aging week, we wanted to offer some tips and suggestions for ways to stay active as you age. The 2013 theme, Discover your Community, recognizes the important role that older adults play in all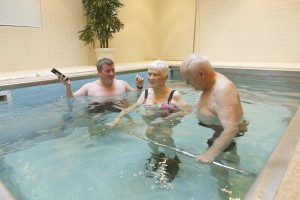 sorts of communities – vocational, geographical or cultural – and celebrates their full participation in diverse areas of life. We wanted to recognize the value that older adults have in our communities as they add wisdom, experience, insight and so much knowledge to our lives.
Here are some ways to stay active, while discovering your community:
Take a trip to a local golf course with a few neighbors for an afternoon of chipping, putting and driving.
Go for a long neighborhood walk one evening a week with a friend of choice.
Dust off an old bicycle and go for a bike ride throughout your community with a  few friends or family member.
Discover your local YMCA or swim club for a morning swim.
Gather a group together to form an aquatic therapy class at your local YMCA.
Host a small gathering at your house for neighbors and community members to share experiences over some delicious food.
Visit a local museum with family or friends to learn more about the history of your area.
Take a 'walk' down memory lane and find a local park to bring out your inner child and hit the swings!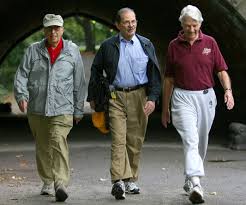 Those are just 8 simple suggestions for ways to explore your community during active aging week and beyond. It is important to stay active regardless of our age, but especially as it gets more and more difficult as we get older. Often certain types of exercises can be painful, therefore it is important to find what works best for you. A great way to stay active without pain is with warm water therapy. Water's natural properties eliminates the amount of stress a person is bearing on their joints so the individual can move freely. It also reduces joint inflammation, improves circulation, therefore increasing compliance to this type of exercise.
Learn more about the benefits of water for active aging individuals.
Here is how one facility in particular celebrated their active aging week:
"Active Aging Week has been very successful this year.  Summit Place celebrated the week with a number of guest speakers and special classes that encouraged the six dimensions of wellness and getting involved in the community. Residents prepared 150 sandwiches for local homeless and hungry through the 363 Food Program. It has been an inspiring week.!" – Christine Shilda, Director of Wellness at Summit Place Senior Campus
Happy Active Aging Week!