Warm Water Benefits Fibromyalgia Patients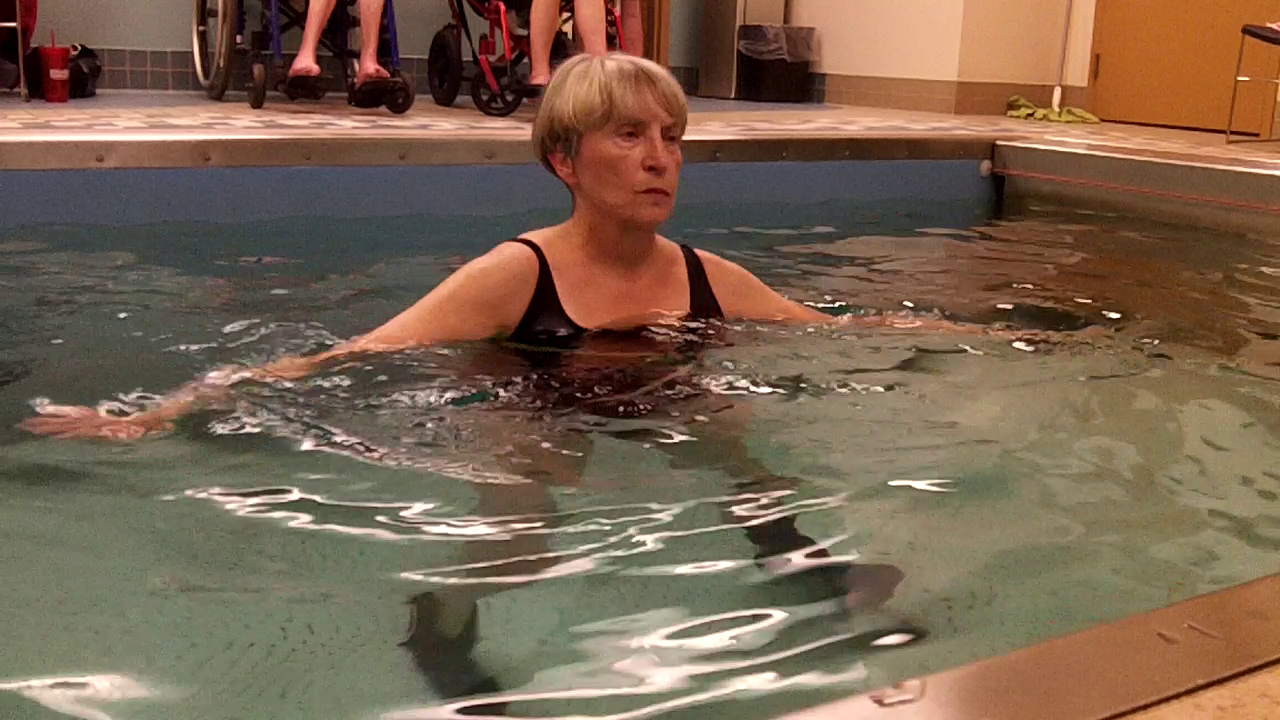 Fibromyalgia is a chronic pain disorder that can include musculoskeletal pain and fatigue along with many other symptoms that can affect every aspect of one's life. It can be difficult to treat and many patients who suffer from fibromyalgia struggle to lead "normal" lives when the symptoms are so pervasive. According to the Mayo Clinic, fibromyalgia can also be linked to fatigue, sleep problems, headaches, depression and anxiety. The ability to keep these effects at bay is crucial for being able to maintain daily function.
Mary, a fibromyalgia sufferer for years, is one such patient who is now able to enjoy life thanks to the aquatic sessions she attends once a week with Barb Cacia, Wellness Coordinator at Pieters Family Life Center. Once hopeless,  getting out of bed some days was nearly impossible. She has now reduced her medications to almost none and is able to maintain a much more "normal" daily life. Mary does multiple things to manage her symptoms. Aquatic therapy is an important piece of this puzzle.
This is one of the things that gives me hope. I would have to be almost dead not to make my water appointment.
Barb uses the water to help stretch and strengthen Mary's muscles and joints as well as her core without causing pain. Their sessions consist of a warm up to loosen tight joints, aerobic exercise to increase her strength and a cool down to stretch her muscles and strengthen her core. Mary is able to do many more activities in the water than she would be able to tolerate on land. Oftentimes, conditions such as fibromyalgia can eventually cause other problems, such as osteoarthritis.
Request a Free Info Kit     View Our Products     Find a Pool Near You
In order to avoid the onset of osteoarthritis in Mary's hip, Barb has her perform exercises specifically to stretch her outer hip and improve her function. Mary is adamant that she would not be able to do these types of exercises on land. By using the buoyancy of the water and dropping the adjustable floor to 6′, she is able to do some exercises completely weightless. The combination of ankle weights and floatation devices provides the right amount of counteracting forces to open up her joints. From this position, she is also able to perform some important core strengthening exercises.
Mary also walks and works on side shuffling using an underwater treadmill, which helps her to maintain cardiovascular fitness, improve her hip function and build muscle mass.
Watch her full story below: