NATA 2023 Conference Recap
The NATA Conference was an amazing gathering of athletic professionals fostering knowledge sharing, networking, and innovation in the field of athletic training. ATCs enjoyed 3 days of education in Indianapolis and the HydroWorx team was excited to be in attendance with not one, but two hydrotherapy units.

Attendees enjoyed networking with the vendors and taking a run in the HydroWorx RISE on the show floor. Our largest free-standing unit, the HydroWorx 350, was also on display.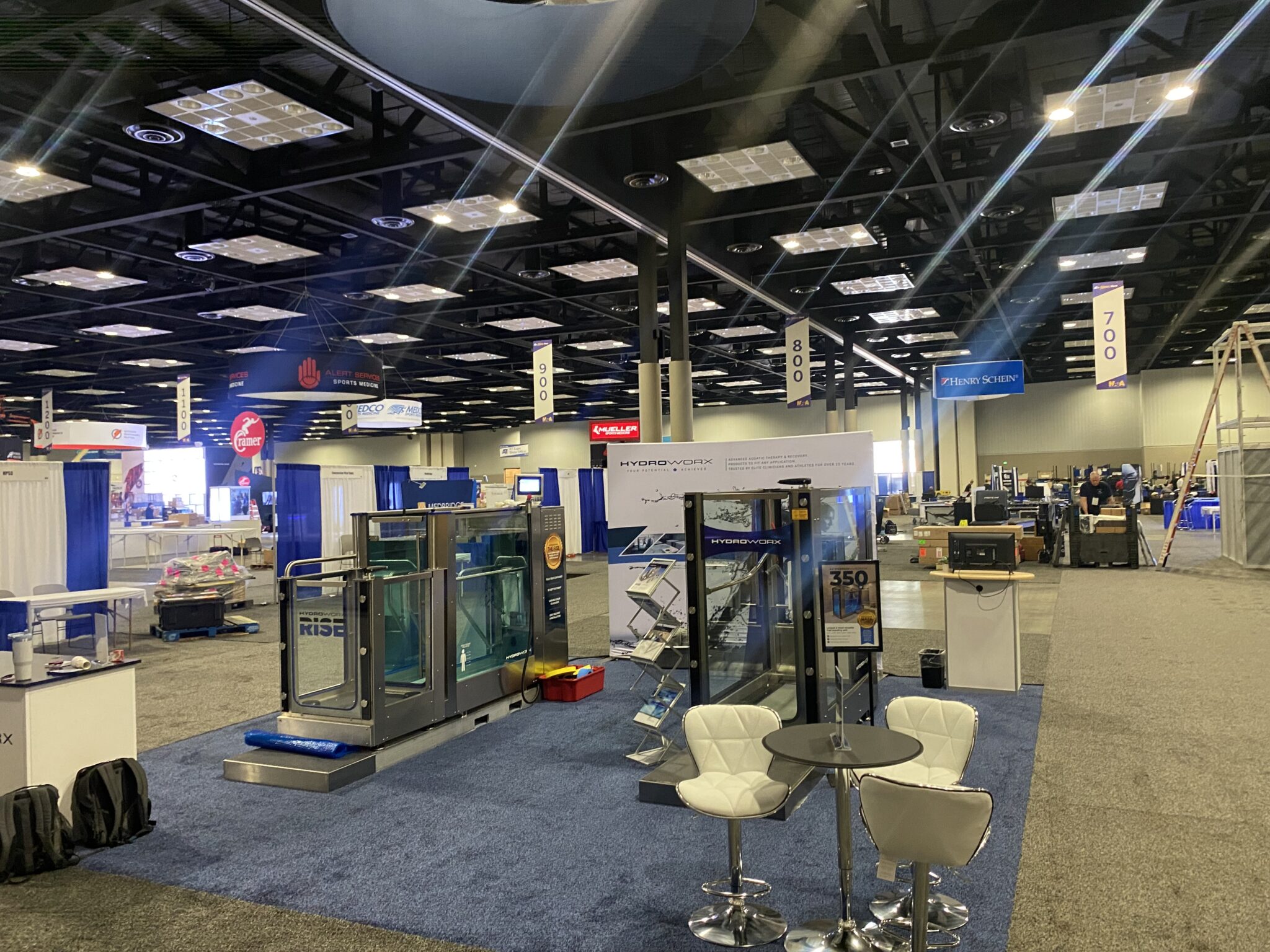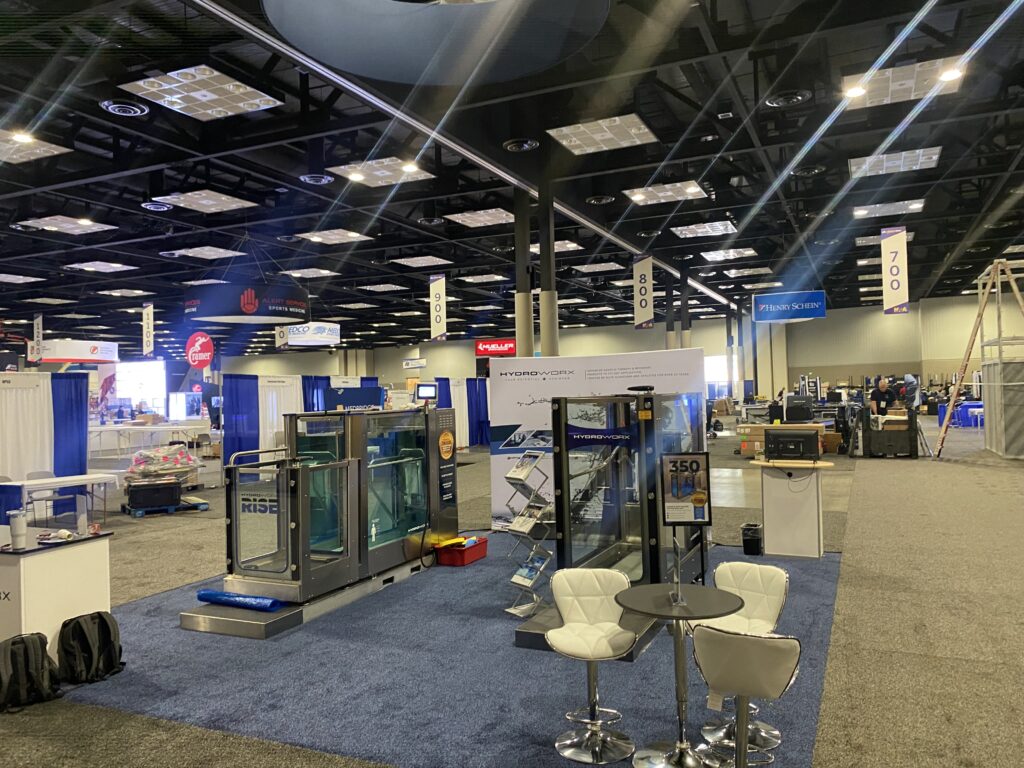 Behind the Scenes: How to Get an Underwater Treadmill on the Show Floor
Water on the expo hall floor–it's not something you see everyday! We've had a lot of people ask how we get our equipment (and the water) into the hall so we documented the process at NATA to give you a sneak peek at how we do it.

Step 1: The units arrive on pallets (big ones) and are moved with a forklift into the booth.
Step 2: The team unpacks the units.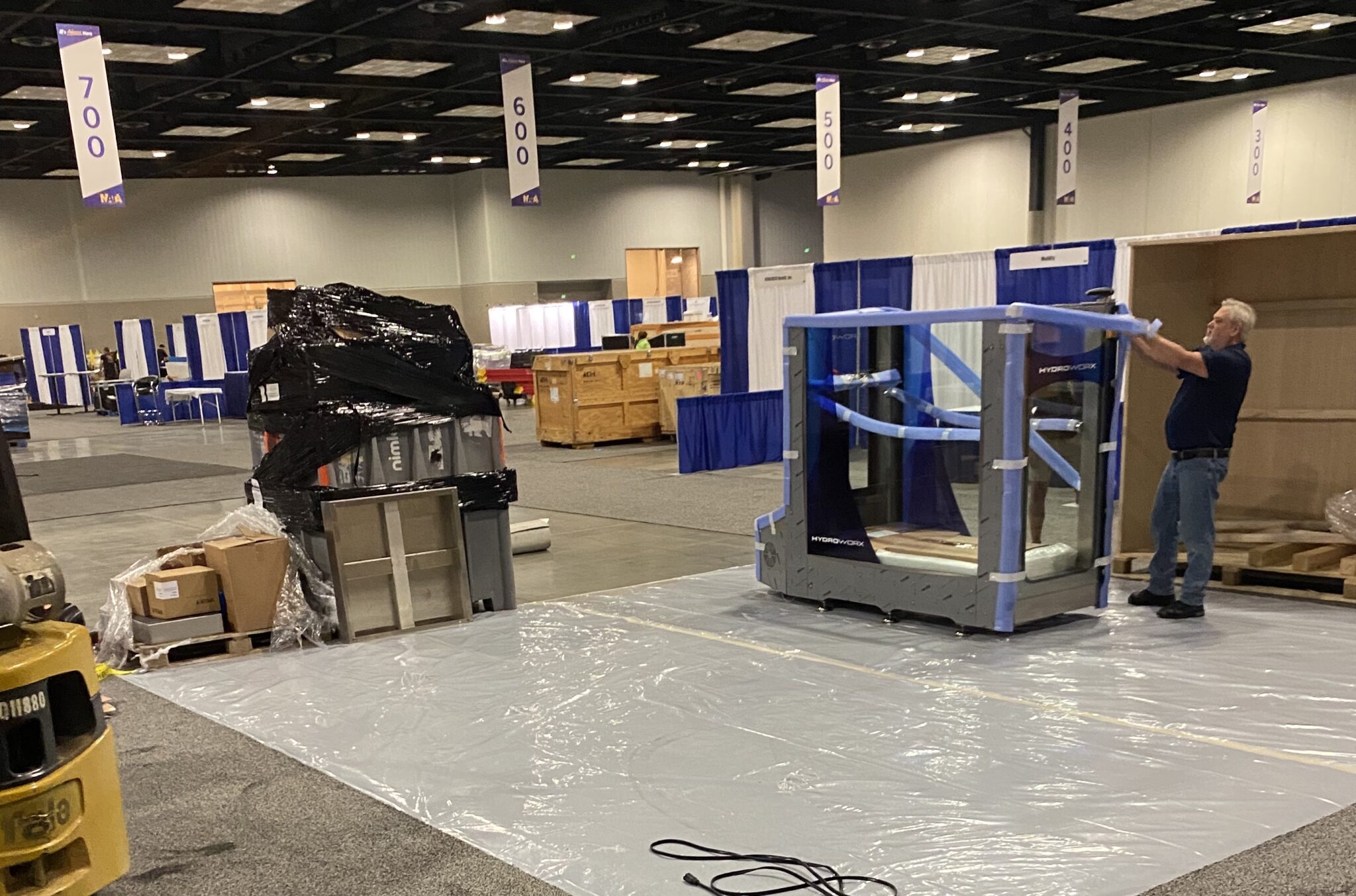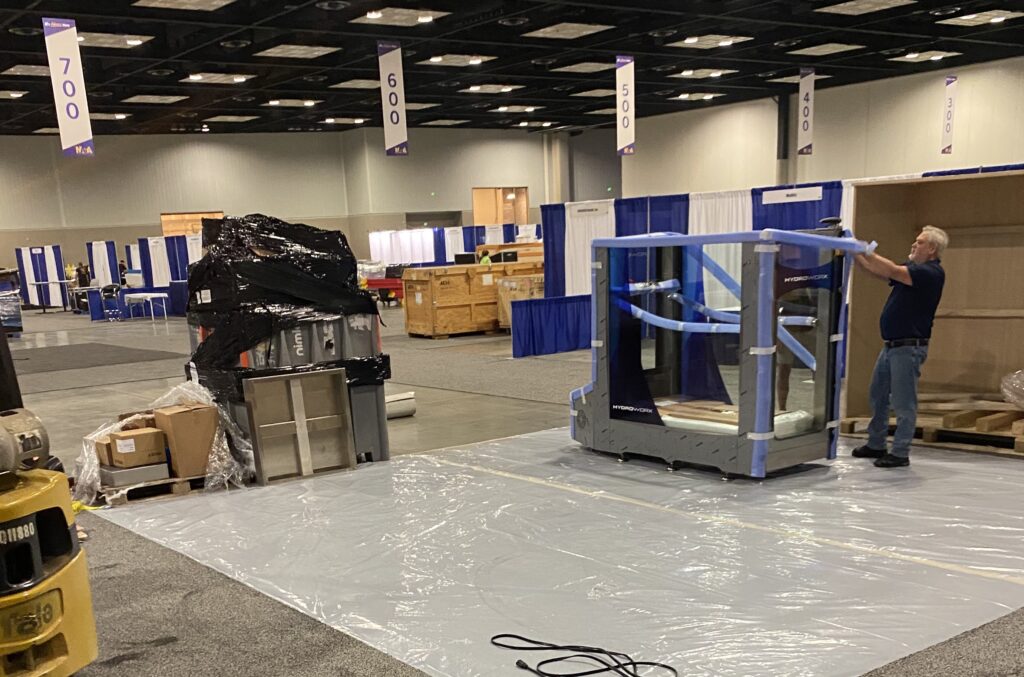 Step 3: Just like you purchase electricity service at a conference you can order water. The expo team connects a hose to a nearby water source and fills the units.
Step 4: We double check that everything is set up correctly and working.
Step 5: Ta-Da! We're ready for action!
Celebrating Our Customers
Thanks to our amazing customers who joined us for a customer appreciation event. We enjoyed catching up and raffling off swag!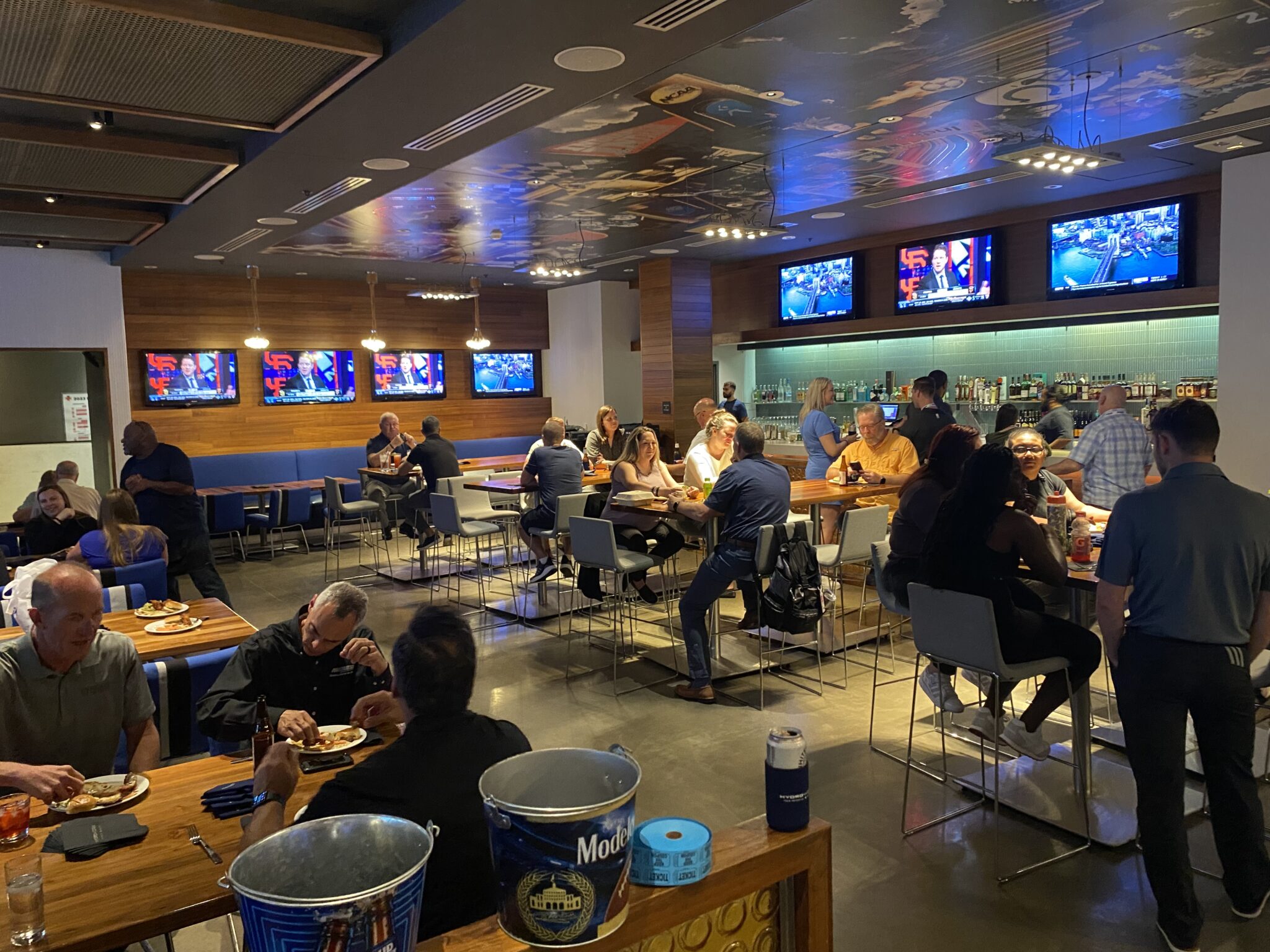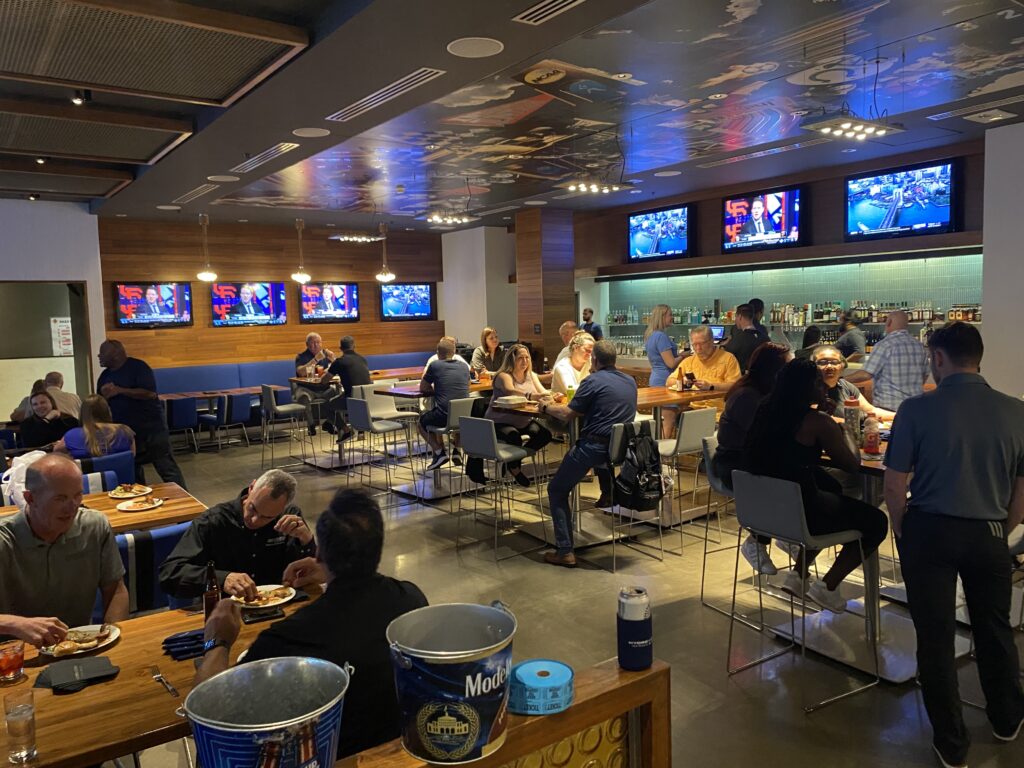 Thank you to everyone who stopped by the booth to chat with our team, take a run in one of our units, or enter or giveaway! We had a great time meeting you all and we look forward to seeing you soon. If you missed us at NATA and want to connect please contact us today.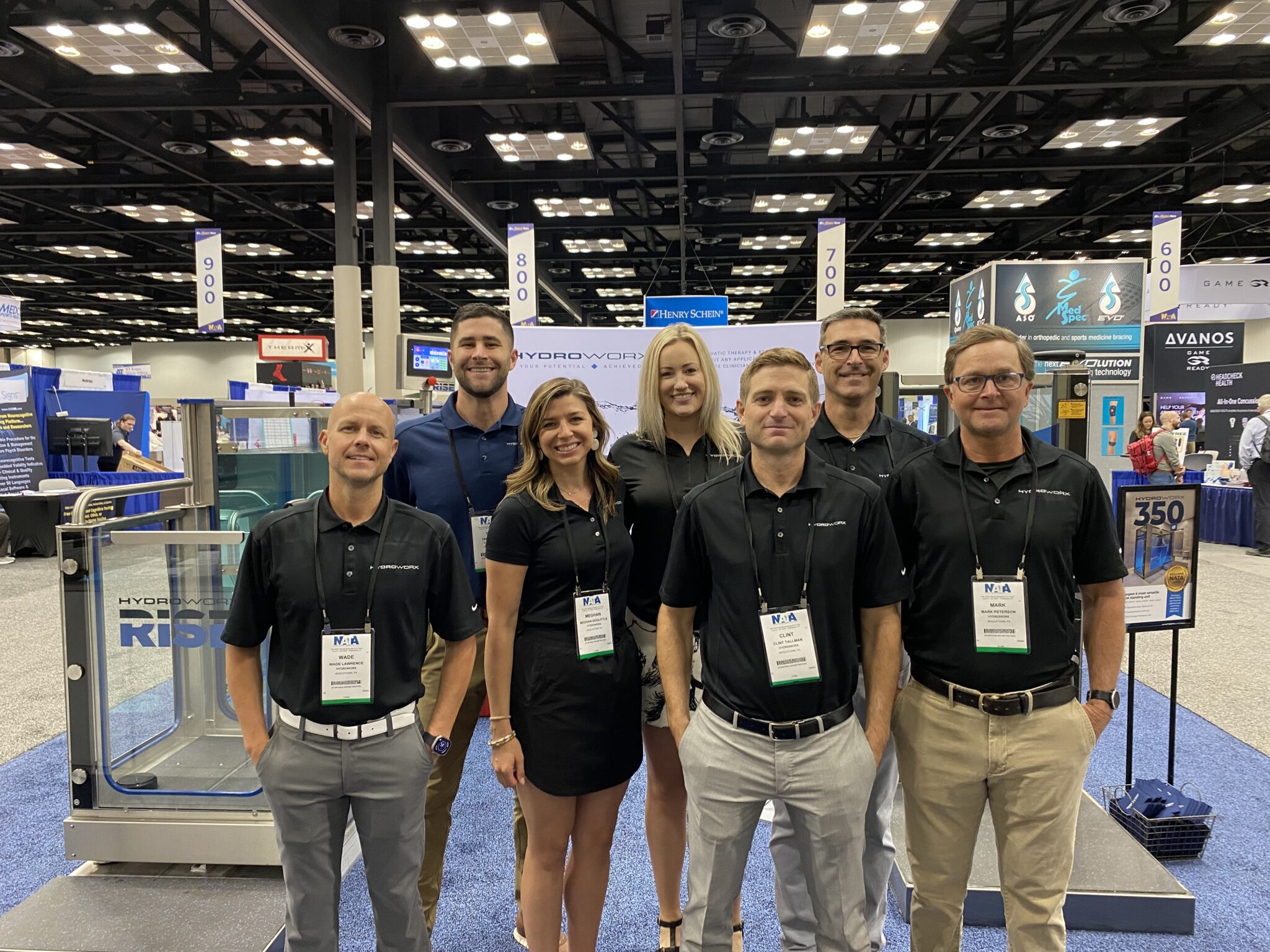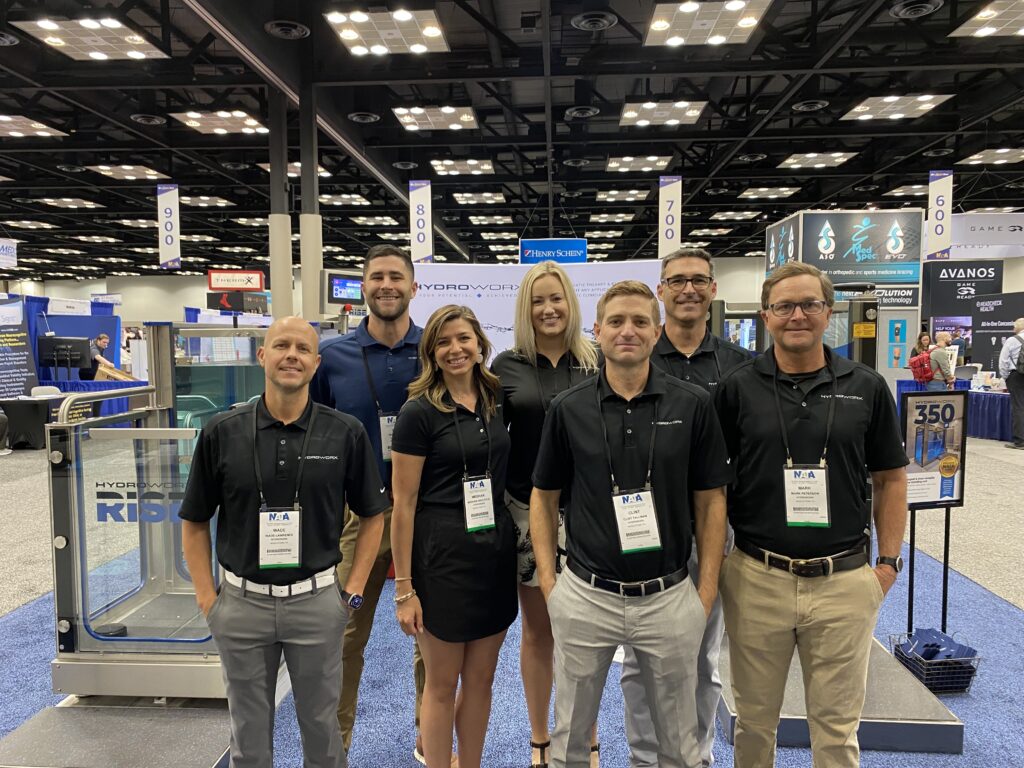 See you next year!