Facility Spotlight: Fuller Physical Therapy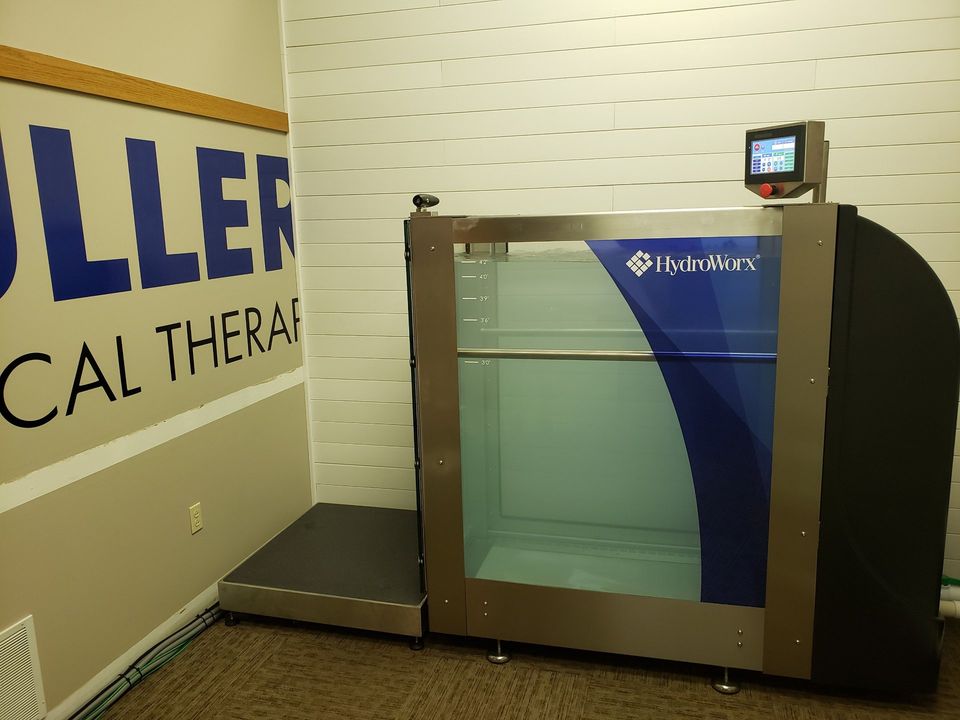 Fuller Physical Therapy currently provides outpatient therapy via six clinics to rural communities in Kentucky. Fuller PT offers many different modalities to help with pain management and mobility. Fuller PT didn't start out this large, in fact, Chris started in a home office, treating primarily workers' compensation patients who needed appointments after hours or on weekends. As his patient mix , numbers and satisfaction grew, he ended up opening his first Fuller PT clinic. Chris believes in providing excellent patient care, getting the outcomes that people are looking for, not being afraid of being different, and offering unique treatment options. Now, he has 35 clinicians throughout six locations, and they provide both physical and occupational therapy services. We spent some time with Chris Fuller, learning about Fuller PT and the successes they've seen with aquatic therapy and their practice in general.
Because of his focus on providing excellent care and positive outcomes, Chris chose to put a HydroWorx 200 in his Leitchfield clinic. He has found that his aquatic patients rarely miss or cancel their aquatic therapy sessions because the water relieves their pain and improves their ability to function.
Chris said "that having a successful aquatic program is easy because the clients love water, and are happy with their outcomes."
While the outcomes make offering aquatic therapy worth it, there are business advantages too. Chris and his team use aquatic therapy code (97113) to bill when treating clients in water, which is one of the highest reimbursable codes. They treat various patients with different insurance types, including Medicare, Medicaid, and workers' compensation. Chris sees about six aquatic therapy patients a day for 50 minutes at a time.
Chris doesn't feel like he has to spend a lot of time thinking about marketing his clinics, because his patients do it for him. This word-of-mouth marketing drives most of his business. Any marketing he does focuses on how his patients and providers who refer them both have mutually beneficial and excellent outcomes.
Chris also mentioned his unique set of company values for his business. These values help him ensure that he is an upstanding community member and healthcare professional. These values include:
Treating his patients in a way that reflects the golden rule of treating others better than you expect to be treated.
Committing himself to behavior that is constructive and for what is in the best interest of Fuller PT.
Committing himself to behave in a way that is moral and ethical both in and outside the confines of Fuller PT.
Dedicating himself to the betterment of his patients and community by providing the most up-to-date evidence-based therapy.
Committing himself to providing a warm and caring environment for fellow workers and patients.
Chris has dedicated himself to creating an environment that his patients enjoy coming to and his staff enjoys working in. We are honored to be part of Fuller Physical Therapy and cannot wait to watch how the aquatics program continues to grow and evolve.