Facility Spotlight: Actors Fund Home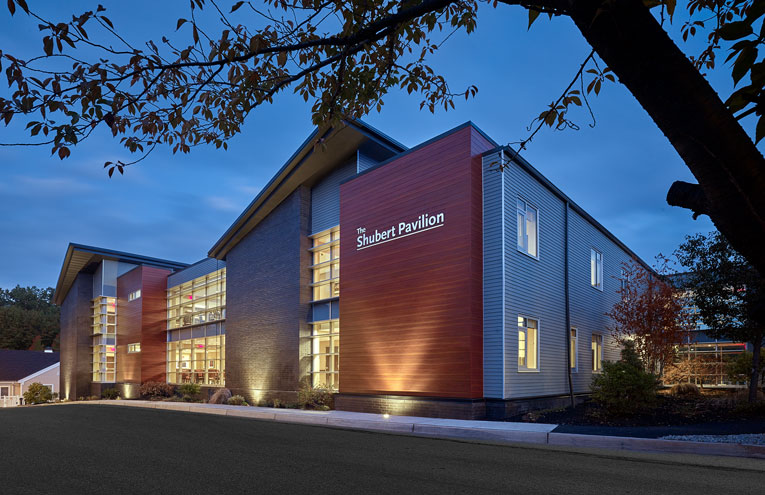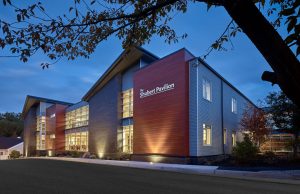 For those that have worked as a freelance writer, actor, sound tech or musician, it is understood that, while the pay might be generous, stability, benefits and healthcare are pretty much non-existent. Because of this, more than a century ago, allies of the industry created The Actors Fund.  This national non-profit organization provides emergency financial assistance, job re-training, health care counseling, insurance and housing to those who have dedicated a major portion of their professional lives to the entertainment industry.
In Englewood, New Jersey, The Actors Fund Home—one of four housing initiative of the Fund—provides assisted living and skilled nursing services to entertainment professionals. It began in 1902 and has undergone many renditions and additions, including a $12 million overhaul in 2009, adding beds and living areas to the property that has become a cherished tradition within the industry. It's home to many household names as well as those who assisted in making them household names. Current residents include designers, writers, sound technicians, vaudeville performers, musicians, dancers, administrators, directors, film editors, stagehands and actors.
Recently, The Actors Fund Home added a new rehabilitation wing. Expansive gardens surround the new Shubert Pavilion, which boasts comfortable lounges, vast natural lighting and innovative activities of daily living (ADL) spaces. The new wing combines best practices for sub-acute recovery and simulates kitchen, bathroom and laundry areas for a safe return to home. Take a tour of the new rehab wing.
The showcase piece of the space is the HydroWorx 300 and the incredible design work surrounding it, achieved collaboratively by The Actors Fund Home executive director Jordan Strohl and the architect, Steve Leone.
Jordan first saw the HydroWorx 300, with state-of-the-art underwater treadmill and resistance jets, at the LeadingAge conference in Boston in 2016 and knew immediately it would check all the boxes of aquatic rehabilitation needs at The Actors Fund Home. He immediately began collaborating with Spiezle Architectural Group's Steve Leone in an effort to remove the standard ramp, place the unit on the ground and hide the "mechanics" of the otherwise super-sleek machine.
"The HydroWorx pool is a showcase piece within a beautiful therapy room." says Jordan. "And the early feedback we're receiving from residents and their families is really off the charts. They love the pool. Hospital care coordinators tell us there is nothing like it in the area. We wanted to offer something unique and extremely beneficial to the community and our residents."
New Jersey residents at large will also benefit from the facility's expansion. For the first time in the history of the fund, they are reaching out to non-industry individuals and making their rehabilitation services available to all community residents. Top artists as well as New Jersey residents can now receive care and recuperation at this facility after illness, injury or surgery.
To all the wonderful writers, directors, editors, vaudevillians, dancers, band leaders, stage hands and comedians, thank you! You've made our lives richer! HydroWorx is proud to be part of this innovative expansion and work with industry thought leaders who orchestrate change and healing.