Everything You Need to Know Before Designing an Aquatic Therapy Pool Room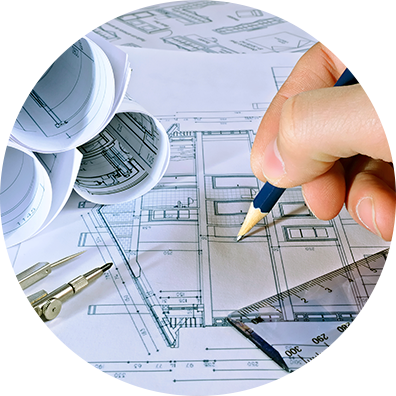 Hydrotherapy pools are increasingly popular fixtures in physical therapy clinics, professional and college sports centers, senior living facilities, sports medicine centers and hospitals. The therapeutic properties of water have made these pools essential in caring for rehab patients, older adults, athletes and other types of users.
Knowing how to design a hydrotherapy pool room comes down to planning for many different variables, working within several constraints and complying with local codes. In this article, we will cover the ins and outs of how to create a hydrotherapy room suitable for your needs.
To get the most out of this information, you will need to locate your state's specific set of codes that cover constraints like clearance, mechanical pit construction and health requirements and keep them for reference as you plan your facility. These laws dictate important information that will impact how to design your hydrotherapy room. Because they often vary vastly between states, knowing exactly what they require will save you time and money.
Here are 10 factors to keep in mind as you consider how to set up your hydrotherapy pool room.
1. The Size of the Room
How big your hydrotherapy room is will depend partially on your budget. However, your first consideration should be usage. Are you hosting one or two patients at a time, or will an entire sports team be using the room? The room needs to be suitable for the needs of its intended visitors.
Once you have a rough idea of the size of the room, begin sketching out some necessary considerations, including:
Where the pool(s) will be located
Whether there is a defined path between each pool, the rinse areas and changing rooms
Whether the pathway is easily navigable by those with disabilities or restricted mobility
It is best to start out the planning phase with the locations of the pools and make adjustments as you go. Consider the location of the doors and windows, especially if you want to capitalize on a particular view outside.
One frequently asked question is how small a hydrotherapy room can be. Ultimately, this is answered by consulting ADA requirements, your local building codes and the intended pool manufacturer — there are restrictions on things like minimum deck size and clearances. Clearance requirements typically range between two and 10 feet. Remember, building something at the minimum permitted value is always risky, as unexpected additions like finishing can push you past the permissible limit.
2. Foot Traffic
How many people are going to be using the facility on a day-to-day basis? Sometimes, only one patient uses a hydrotherapy pool at a time, so planning a smaller space is advisable. However, if your room is in a sports fitness facility, training center, senior living facility or another sizeable facility, a small room can be frustrating to use effectively.
If your room will likely house one to five people at any given time, your considerations are simpler. Make sure there is clear path and ample deck space for visitors with orthopedic or chronic conditions, as well as easy access to showers. Don't forget to include a dedicated space for maintenance and mechanical equipment. If 20 or more people might be using the room, it's important to increase the deck space and provide other facilities like benches, more rinse stations and extra drainage.
3. The Pool
The first thing to establish is the purpose of the pool room. Will it be used for rehab or fitness? HydroWorx offers pools with movable floors and resistance jets, above-ground underwater treadmills and unweighting devices, hot and cold pools and replacement pools for existing spaces. Many pools will require their own dedicated space, while some units will fit into existing rooms and take up not much more space than a large treadmill.
One critical decision is choosing between in-ground and above-ground pools. Each has its advantages and drawbacks:
In-Ground Pools: In-ground pools are larger and can accommodate higher numbers of patients each day. Their size makes them able to incorporate different options within the pool, as well. A 12'x20′ pool can accommodate underwater treadmills, a deep water well and resistance jets, making it suitable for multiple visitors and clinicians at once. However, in-ground installations are more expensive and require additional construction to accommodate.
Above-Ground Aquatic Therapy Equipment: Above-ground aquatic therapy equipment tends to be more portable and easier to install, requiring minimal construction and less overall architecture to support. As a result, above-ground pools cost less overall. They are perfect for one-on-one sessions between a clinician and a patient or athlete, and those with glass walls allow clear observation and monitoring of the user's movements. Because these pools are small, they can handle fewer visitors per day.
Many facilities will find it useful to have a few types of different pools in the same room, such as including a therapy pool with underwater treadmill along with hot and cold plunge pools. This allows for several activities to take place simultaneously, increasing overall throughput and diversifying the applications available in the hydrotherapy facility.
4. Design Considerations
A pool will require the following equipment and systems in order to operate, and it's necessary to account for them in the design phase:
Dehumidification and Ventilation System: While this may not be a strict requirement, the ability to remove moisture from a pool room is a substantial long-term value. It eliminates chloramines and other pool byproducts from the air, reducing exposure to them and making the pool room a safer environment. It also removes condensation from windows and walls, which lowers the ability of mold to gain a foothold and decreases rusting. Plus, proper ventilation makes the air more pleasant to breathe, thus making the room a more enjoyable place to be. This generally comes in the form of an HVAC system, and it will require its own mechanical space.
Water Treatment System: Your pool will need (and should include) circulation pumps, filtration systems, water heaters and sanitation systems, all of which require their own space. You may need a stairwell into the area which contains these items (typically called a "pit"), so be aware of how big it needs to be.
Space for Equipment: Don't forget to account for storage space for buoyancy belts, pool noodles, water dumbbells and other pool equipment.
Adequately Sized Water Fill Line: For an aquatic therapy pool to be useful to the maximum number of users, it needs to be able to accommodate a particular water height. Having too little water in a pool means taller users won't be able to achieve sufficient buoyancy. Some pools offer the ability to adjust water height based on the individual's height, buoyancy needs and progression.


5. Perimeter Drainage
Where there is a pool, there must be drainage. To adequately plan for perimeter drains, consider how a particular pool will be utilized. People are likely to enter pools with movable floors from multiple angles, making it wise to have a perimeter trench drain on each side of the pool. If the pool only has one designated entry point such as a stairwell, having one slot or trench drain in this area and a smaller drain on each side might be sufficient.
Plunge pools tend to see users sitting after they exit, which means you should account for dripping. The same goes for treadmill pools. Make sure your benches and sitting areas have sufficient drainage.
The last area to consider is walkways. These need to drain exceptionally well to prevent slipping, so plan accordingly with drains between the pools, rinse areas and changing rooms.
6. Changing Rooms and Rinse Showers
It is essential to provide sufficient numbers of easily visible, accessible and safe restrooms and shower facilities. Not only does this make for a happier user experience, but it also promotes hygiene and increases the overall quality and cleanliness of the facility. It is advised to ask patients and athletes to rinse prior to entering a pool to remove residuals soaps, lotions and oils in order to keep pool maintenance easier.
If you already have a designated restroom or shower facility, you're most likely going to want to keep them in their current locations. You can plan your pool room appropriately to create direct, accessible pathways between the pool, restrooms and showers.
7. Mechanical Pit Space
Your mechanical pit holds the working elements of your pool's different systems and must be large enough to hold the necessary equipment while still passing code. This space should maintain a two- to seven-foot clearance, though the specific number will depend on state-specific laws and manufacturer requirements. You will likely prefer this area to be out of sight of the pool's users, but make sure it's easily accessible for maintenance staff.
Keep your mechanical pit dehumidified and ventilated to ensure mold doesn't grow.
8. Spatial Design Requirements
Because different states have different spatial codes, the design of a pool room will inevitably be affected in unique ways depending on location. Fortunately, there is always a way to make your aquatic therapy facility functional and aesthetically pleasing while working within the constraints of building codes.
One thing to keep in mind when building facilities in a university is that universities often impose codes of their own. Make sure your design complies with both the state and university codes.
When you have completed your plans, you will likely need to submit them to your state's department of health. In this process, the commissioner will review the proposals and approve them as having met the rules set forth by the codes. This often applies to any "public" pool — that is, any pool not intended for private residential usage.
9. NEC Codes & State Requirements
The NEC, or National Electrical Code, is a safety guideline comprised of several requirements that has been adopted by all states in the United States. It lays out a framework for keeping homes and facilities safe from electrical hazards. The NEC is not a law in itself, but most states have mandated it as such. Updated every three years, the NEC includes the latest advances in lifesaving electrical circuitry technologies.
Some of the NEC's points of focus are:
Ground-Fault Circuit Interrupters: These devices have been preventing electrocution since their adoption in the 1970s. In a hydrotherapy pool room, the presence of water makes it especially important to have protection against short-circuiting.
Arc-Fault Circuit Interrupters: Arc faults are a common cause of fires, and these devices prevent them from occurring. They have been required since 1999.
Safe Power Outlets: Power outlets need to be tamper-resistant to keep infants and others safe from electrocution. The NEC mandates that approved power outlets be used. In a pool room, the proper height and location of outlets will be critical to passing inspection.
Because electrical work often takes place relatively early in the construction process, it will need to be inspected before the walls are finished. Make sure yours is NEC-compliant.
10. ADA Requirements
The Americans with Disabilities Act from the 1990s mandates a degree of accessibility to many public facilities. The 2010 version of the ADA requires that new pool construction must meet accessibility standards.
Aquatic therapy pools that are ADA-compliant are usable by a larger number of patients, athletes and other uses, making them better suited for a wide range of applications. This improves the facility in several beneficial ways, including by:
Decreasing the risk of injury
Making the pool more accessible to aging patients
Providing fall reduction treatments
The ADA will affect entrances, ramps, clearances, handrails and other aspects of the pool's construction. Be sure to account for it when planning your pool design.
Hydrotherapy Room Design Consultation
We aim to help our customers from the initial planning stages to hashing out the fine details of drainage, measurements and pool locations. Our 3D renderings make it easy to envision what your pool room will look like and make aesthetic choices that might have otherwise been difficult to picture. These renderings also help streamline the engineering process and foresee potential issues.
We understand construction costs can add up quickly. Having a well-laid-out, thoughtful construction review saves you money and time, so you can start using your facility sooner. We go the extra mile to ensure ease of constructibility of our in-ground and above-ground aquatic therapy pool solutions. This means we will seek to reduce problems, delays, budget inflators and other obstacles. Our team has years of experience installing high-quality pools in many types of facilities. We also offer thorough progress set reviews and specification reviews.
Come to HydroWorx for quality that stands above the competition, long-term resistance to wear and tear and a better return on your investment. We are truly here for our customers and look forward to helping you install a world-class aquatic therapy facility.