4 Strategies for a Successful Wellness Program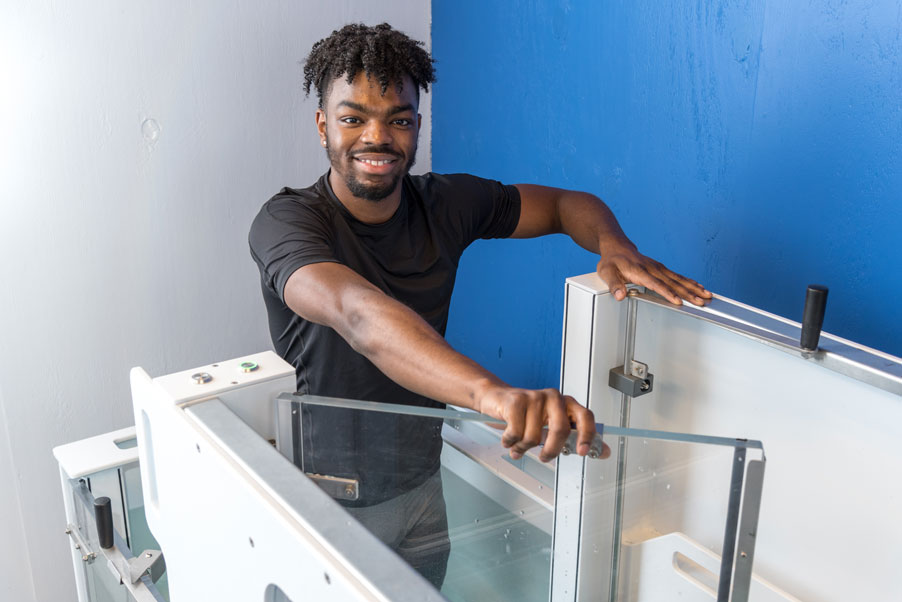 Aquatic therapy is usually the catalyst for the implementation of a HydroWorx system, but several of our customers have also seen success from adding wellness or maintenance programs due to popular demand from their patients. These facilities found that their patients love the water and want to continue using the pool even after their physical therapy program is over. In fact, they love the water so much that they are willing to pay a membership fee which allows them to continue using the pool. Whether you are offering it as a post-rehab maintenance program or a general wellness program, we thought it would be beneficial to share four things that we have learned from our customers that have been successful.
A process to transition your patients from PT treatments to their post-PT treatments and into the wellness program
This step is important, especially if your program is going to be heavily independent. It is crucial that your patients understand how to use the pool and what exercises to do when they are in the pool. Having a seamless process will make them feel like they are still being cared for as a patient even though they are in a post-PT program. This includes making sure that you intentionally teach the patient how to use the equipment and properly execute activities throughout their physical therapy sessions so that they are comfortable and capable. That way, when they are seeing such success from the water, but are unable to continue physical therapy sessions, they have a clear plan on how they can continue to see results or relief.

Expand the offering to include community wellness opportunities
A wellness program does not have to be a special offering just to your current patients. Much like any gym membership, you could offer this program to members in your community who want to get in the water but do not need a specific PT program. Many of our customers offer memberships or cash-pay slots to members of the community to use the pool during the evening hours so that the wellness program doesn't negatively impact their ability to treat their patients who have scheduled PT appointments.

Reaching out to groups such as Parkinson's and Neuropathy patients or local running clubs
Reaching out to specialized groups that can greatly benefit from access to aquatic therapy or underwater training gives you a niche opportunity. As members of the groups see positive results on their quality of life, the word-of-mouth marketing will do the work for you. Offer specific marketing promotions or discounts to encourage individuals in these target groups to try aquatic therapy. This could be as simple as offering a senior citizen discount or you could offer a discount program to your target groups. Even offering a free 30-minute session can make a difference. We have learned that once people experience the effects of the warm water, they are likely to return.

Dedicating time specifically for senior citizens
Especially during COVID-19, senior citizens have become cautious about leaving the house and putting themselves at risk unnecessarily. Whether the patients are in a PT program or the wellness program, it is extremely important to make them feel safe. Creating a dedicated time just for this age group can provide some added assurance that it will be an isolated group of people in the clinic.
Implementing a wellness program into your facility has many benefits for both your patients and your business. It can help your business expand reach and create even more awareness around the impact of what you're offering on their overall health and wellbeing. Many times, the novelty of aquatic therapy can be a gateway to introducing potential clients and the community to everything else you offer to improve or maintain wellness.