3 Considerations for Successfully Integrating Aquatic Therapy
Aquatic therapy is becoming more widely accepted and utilized within the therapy and rehabilitation field. In order to better satisfy patients' wants and needs, physical therapy clinics who specialize in everything from sports to neurological disorders have implemented therapy pools into their facilities. If you are considering implementing aquatic therapy, here are three pieces of information to help make your new aquatic therapy program successful.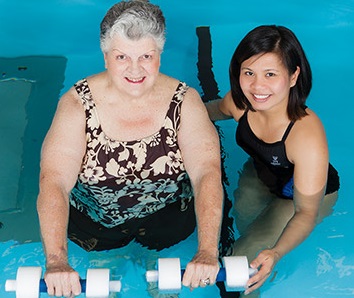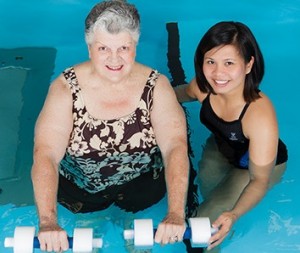 1. Why Should You Implement Aquatic Therapy?
Aquatic therapy can be implemented into almost any patient's rehabilitation program and can provide a multitude of benefits. Patients may consist of young injured athletes, senior citizens with chronic arthritis or middle-aged individuals recovering from major surgery. The potential clients are endless due to the fact that almost any patient type has the ability to see benefits from aquatic therapy.
Even though integrating aquatic therapy may create changes within the operations of the clinic, the client benefits that come along with this change can provide a substantial impact. Three benefits individuals will experience with aquatic therapy are:
Anywhere from 10 – 100 percent of a patient's body weight can be eliminated during rehabilitation in the pool, making non-weight bearing and low-weight bearing rehabilitation exercises possible.
Extremities are able to draw more oxygenated blood due to the improvement of whole-body circulation because of the hydrostatic pressure from the water.
Patients will feel more confident and comfortable throughout their rehabilitation because the water reduces the risk of falling.
2. The Importance of Staff and Training
Taking the time to understand the best staffing scenario for your facility is important. At the administrator position, the major question is whether to train your current staff members in aquatic therapy techniques or hire additional clinicians who are already experienced. One must take it into consideration that it is likely that current staff members have not been exposed to a great deal of aquatic therapy previously because it isn't a required course in most curriculum. The training for these members needs to be very thorough and include all aspects of aquatic therapy, such as scheduling and protocols.
Making an aquatic therapy program extremely successful can be accomplished by having at least one aquatic advocate on staff. This staff member would have the tasks of informing referring physicians and incoming patients of the benefits of aquatic therapy, encouraging new and previous patients to try the new pool and help the rest of the staff to incorporate aquatics into their rehabilitation programs. This is very critical to the aquatic therapy program because the more the staff as a whole embraces and encourages the aquatic therapy program, the more successful it will become.
3. Ask the Right Questions
While planning an aquatic therapy program, there are questions you must ask and information you need to be aware of before developing a program. Below is a consolidated list of questions that are important for someone planning an aquatic therapy program to ask:
What are your overall goals? Be able to define what you hope to offer patients and what kind of growth you want to achieve.
What is your target patient? Be knowledgeable about their background and why they seek physical therapy.
What are the potential referring sources in your area? Know where most of your patients will be coming from.
What are the strengths and weaknesses of your competition? Identify what they currently do better than you and what you can offer that they don't.
What is your new marketing program going to consist of? Now that you offer a new service, people need to become aware of you and your services.
When implementing aquatic therapy into an already existing practice, you have to think about the patients you see most frequently. Besides the treatments you already are offering them, are there any other treatments that you could offer? You have to consider if they could benefit from the implementation of aquatic therapy, and if so, how they would be able to use it. Besides offering current patients with new services, aquatic therapy can also attract new patients to your practice, therefore increasing your revenue.
View this FREE On-Demand Webinar
View this on-demand webinar entitled, "Therapeutic Versatility and Value of Aquatic Therapy." Dan Seidler, PT, MS, Executive Director of WSPT, will demonstrate the versatility of aquatic therapy and the pool in which he practices it. He will provide examples of several patients who have benefitted from aquatic physical therapy at his clinic. View this on-demand webinar here.