Training Distance Runners in an Aquatic Environment
- EDT
September 14, 2017 from 1:00pm to 2:00pm EDT
Presented By: Hugh Blocker, MS, ATC, Assistant Athletic Trainer – Men's and Women's Cross Country and Track & Field, Liberty University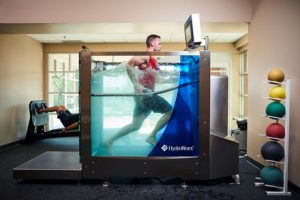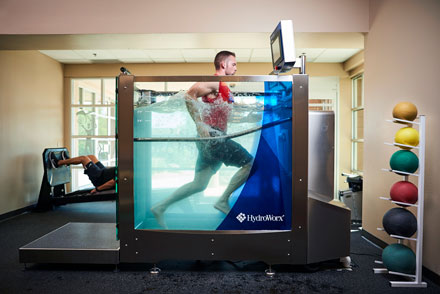 The advantages of aquatic therapy for rehab after an athletic injury are commonly understood, but increasingly the benefits of an aquatic environment are being utilized to train healthy athletes. As sports medicine and strength training professionals look for safe and challenging ways to improve both rehabilitation of injuries and athletic performance, water is moving to the forefront.  Hydrotherapy is becoming a widely used tool to enhance athletes' performance, whether recovering from injury or healthy.
In this webinar, presenter Hugh Blocker, Assistant Athletic Trainer for Men's and Women's Cross Country and Track & Field at Liberty University, will share the various ways that he uses aquatic training to improve the performance of his long distance runners. He will describe a typical aquatic-based training program and will share strategies used for several purposes including pulling out muscular imbalances, correcting gait mechanics, injury prevention and post-injury rehabilitation when necessary. To illustrate these strategies, Hugh will use pictures and short videos of specific exercise demonstrations.
LEARNING OBJECTIVES:
Utilize aquatic techniques to pull out muscle imbalances
Employ strategies to correct gait mechanics in the water
Apply specific aquatic exercises to enhance distance running performance
Continuing Education: This course is intended for athletic trainers. 1 CEU is available through the BOC for athletic trainers who watch the live webinar in its entirety.