Hydrotherapy with NFL and Collegiate Players
- EDT
Presented by: Collin Francis, Assistant Athletic Trainer at the Baltimore Ravens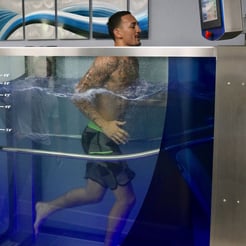 This webinar was part of the Spring Sports Medicine CEU Program that HydroWorx is offering. In this webinar, you will learn how to:
Identify how the unique properties of water are beneficial to shoulder rehabilitation after surgery.
Identify the phases in which aquatic therapy can effectively be utilized in the SLAP repair rehabilitation progression.
Apply new aquatic exercises that can enhance the rehabilitation of shoulder labral repair surgery.